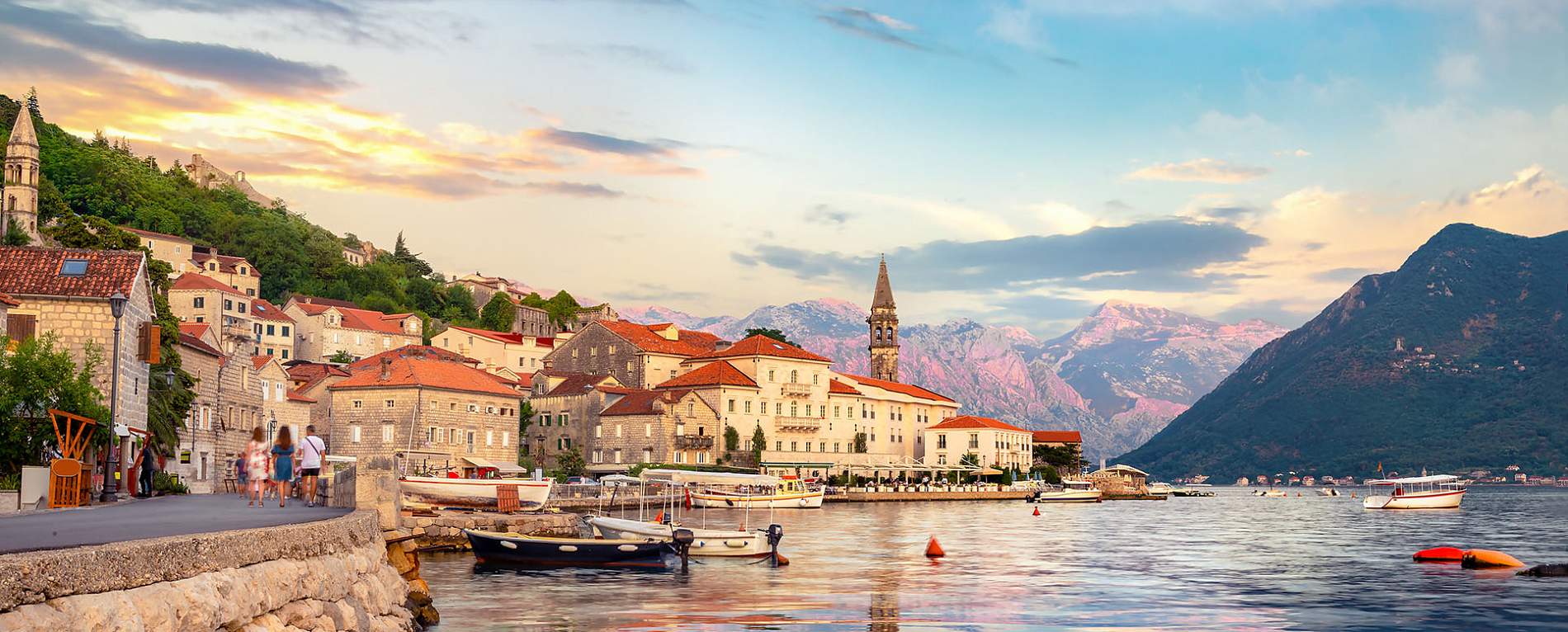 Wonderful variety of landscapes and unspoilt coastline ideal for yacht charter

Get ready for an unforgettable yacht trip along the ideal coastline of Montenegro
Visit the historically rich old towns of Budva, Perast and Kotor, as well as the islands of Our Lady of the Rocks and St. George.
Destination description
Montenegro boasts a wonderful variety of landscapes and an unspoiled coastline ideal for yacht charter. Montenegro is known for its beautiful nature, historical charm and cultural treasures, including the UNESCO World Heritage Sites of Budva, Perast and Kotor, as well as the islands of Our Lady of the Rocks and St. George.

Kotor
The Bay of Kotor is considered one of the most beautiful bays in the region and offers amazing views of Kotor, a stunning medieval town with fascinating local legends.

The medieval Old Town, with its winding streets and squares, has several Romanesque churches, including the Kotor Cathedral. You will also find here the Maritime Museum dedicated to the history of local maritime navigation.
Don't miss the chance to climb up to the Castle Of San Giovanni for breathtaking views of the bay, and be sure to visit the cozy town restaurant serving traditional and international cuisine.
Perast
The town of Perast is an impeccably preserved pearl of the bay that is famous for its endless old facades. While traveling by yacht, be sure to visit Our Lady of the Rocks - the only man-made island in the bay that will tell you an unforgettable story. Nearby is also St. George, where the Benedictine monastery is located. It can be viewed while on board the yacht.

Budva
Budva is the most popular tourist destination in Montenegro. The old town is made up of a maze of Venetian cobbled streets and historical sites, centered around a 15th century town. The 35 km long Budva Riviera is famous for its cozy coves, sandy beaches, capes, islets and picturesque settlements.

Here you can visit Lovcen National Park, as well as hike into the mountains of Durmitor National Park with spectacular glacial lakes and snow-capped peaks where the panoramic views are simply stunning.

Get ready for an unforgettable yacht trip along the ideal coastline of Montenegro, enjoy a variety of landscapes and a real cultural getaway.

Charter yachts Montenegro