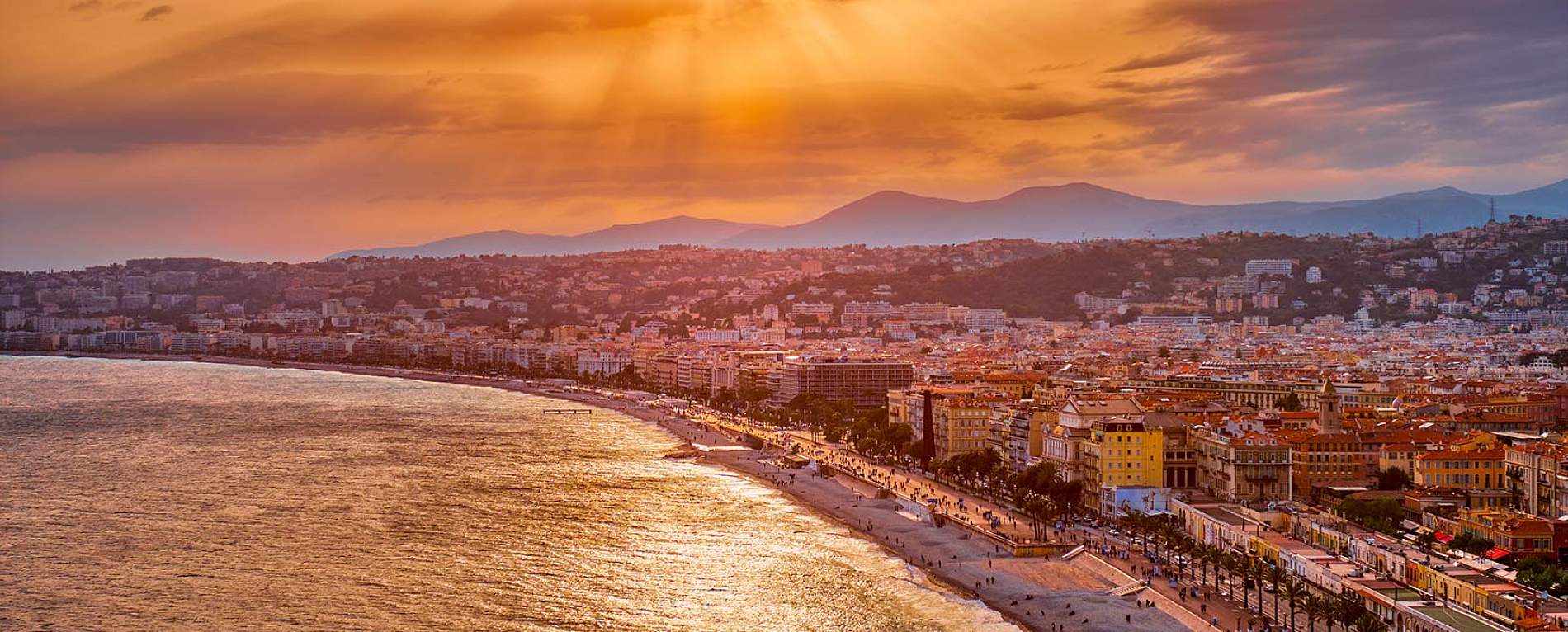 A yacht vacation in France allows you to enjoy golden beaches, the legendary Cote d'Azur, emerald greenery, secluded coves and silent mountain peaks



Charter in France is the perfect opportunity to make your vacation truly unforgettable
Azure sea, tropical plants, magnificent landscapes, a mild subtropical climate, wonderful sun-drenched beaches and bays of the Mediterranean
Destination description
France is not only mesmerizing Paris and the legendary Eiffel Tower. France is an azure sea, tropical plants, magnificent landscapes, a mild subtropical climate, wonderful sun-drenched beaches and bays of the Mediterranean. You will discover the true charm of this country looking from the beautiful French coast.
Charter in France is the perfect opportunity to make your vacation truly unforgettable.
Traveling on a yacht along the French coast, you will visit many picturesque places and amazing cities such as Nice, Cannes, Corsica, Saint-Tropez, Toulon, Marseille and other cities of the Côte d'Azur.
Nice
Nice is the capital of the inviting, sunny, chic and simply unforgettable Côte d'Azur.
The sun shines 300 days a year, the average temperature throughout the year does not drop below +16 degrees, the smells of wine and lavender soar in the air, and the clear blue sea and white stones of the coast will bring real aesthetic pleasure.
It is here that world celebrities like to rest. The old town, the Promenade des Anglais, the Cimiez quarter are must-see places for you to understand the charm and uniqueness of Nice.
Cannes
Cannes is a city of palaces and festivals, luxury yachts and rising stars.
The most famous place in Cannes is the Palais des Festivals with the Avenue of Stars, where, according to tradition, famous artists leave their handprints.
A favorite walking spot in Cannes is the boulevard Croisette, lined with palm trees and luxury hotels, villas, galleries and boutiques. The most extraordinary architectural structure of the Cote d'Azur is the villa of Pierre Cardin (Palais Bulles) near Cannes - an absolutely futuristic structure.
Corsica
Corsica is an island in the Mediterranean Sea, famous for its cozy coastal cities with their unique appearance, dense emerald forests and rocky peaks, the highest of which is Monte Cinto.
There is a mild warm climate, breathtaking landscapes and excellent conditions for different kinds of recreation.
Calvi is the most important of Corsica's resorts with golden beaches and crystal clear waters, mountain promenades, medieval history, and, of course, impeccable peasant cuisine.
Saint-Tropez
Beach holidays in Saint-Tropez are unmatched. There are both wild and private sandy beaches offering a variety of water activities.
The main beach of Saint-Tropez, Pampelonne, is considered one of the cleanest in Europe, with excellent infrastructure and endless opportunities for water sports. In addition to the beaches, Saint-Tropez also offers an interesting walk through the streets with luxurious and cozy establishments, artisan workshops, elegant shops.
A yacht vacation in France allows you to enjoy golden beaches, the legendary Cote d'Azur, emerald greenery, secluded coves and silent mountain peaks.