84m OBSIDIAN by Feadship: Revolutionary Superyacht Redefining Eco-Friendly Luxury
Feadship unveiled the remarkable vessel OBSIDIAN measuring 84.2 meters in 2023. Crafted with innovation and excellence, OBSIDIAN showcases the collaborative efforts of renowned design firms. RWD, a British design firm, contributed to the yacht's striking exterior, while Monk Design assisted in creating captivating interiors. The esteemed naval architects at De Voogt Naval Architects have lent their expertise to shape the yacht's naval architecture.
Breaking new ground in yacht construction, OBSIDIAN leads the way in carbon reduction. This cutting-edge vessel features hulls optimized for cruising speed rather than top speed, resulting in reduced carbon emissions. Weight control measures, advancements in electric propulsion, and the capability to run generators on HVO, a second-generation biodiesel known as a net zero CO2 fuel, further contribute to its eco-conscious design.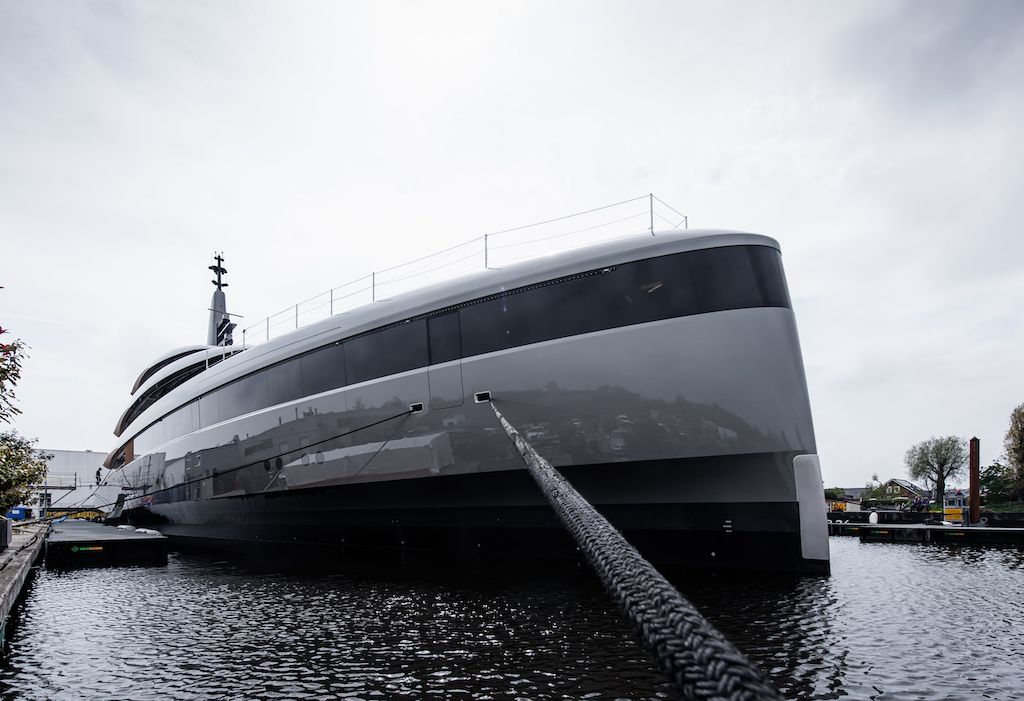 The superyacht's distinctive appearance boasts a gleaming silvery hull complemented by dark glazing that extends from the bow to the stern. Clean lines and an elegantly sloping bow enhance its aesthetic appeal. Notably, asymmetry defines the yacht's exterior design, while an atrium staircase guides guests to the lower deck dining saloon, where an entire wall can be opened to reveal a terrace just above the water's surface, providing a captivating view.
Towards the stern, an innovative 'aqua lounge' awaits, featuring expansive windows that allow guests to marvel at the underwater world. OBSIDIAN also features fold-out balconies near the stern and a spacious beach club area that extends towards the sea, offering an unparalleled connection to the water.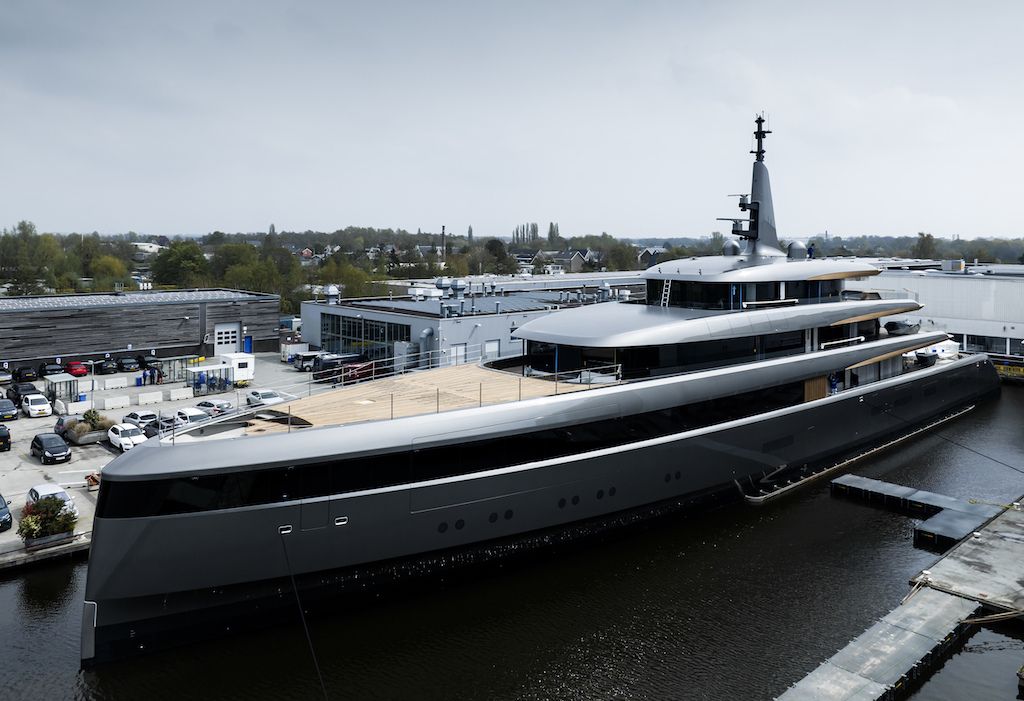 Source:
https://www.superyachttimes.com/yacht-news/feadship-superyacht-obsidian-in-rotterdam
Images: Feadship