Fiart, Galeon & Majesty at the Cannes Yachting Festival
The Cannes Yachting Festival is taking place on September 7-12 across Port Pierre Canto and the Vieux Port in Cannes.
Come and admire the most beautiful boats. The following yachts from our brands will be on display in Cannes:
GALEON YACHTS
640 FLY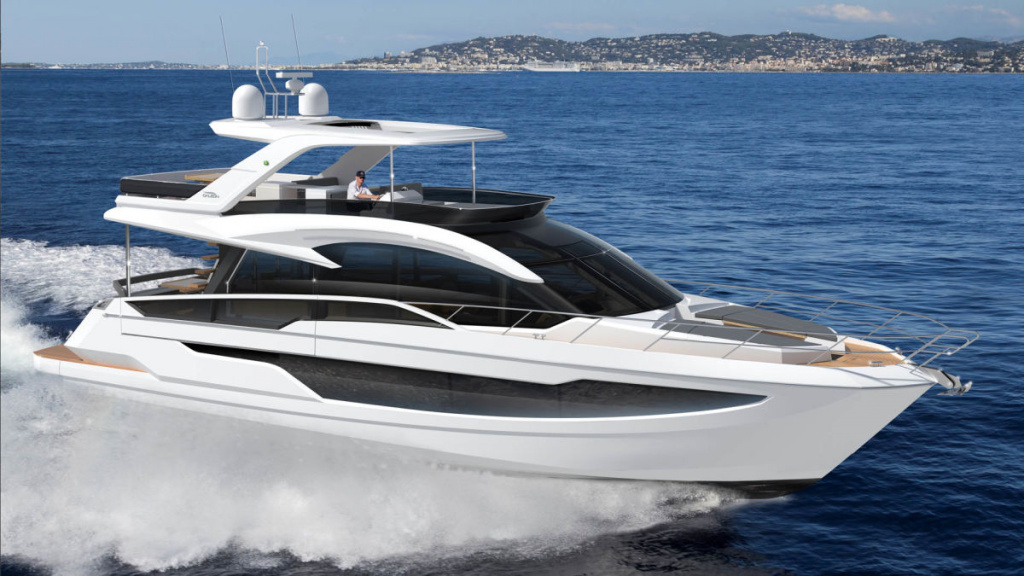 Length: 20.8 m | Beam: 5 m | Guests: 15 | Cabins: 4
This model has won numerous world awards: Motor Boats & Yachting Awards 2019: Flybridges Over 60ft, World Yacht Trophy and Boat Builder Awards - Innovative On-Board Design Solution. 640 FLY is equipped with a 'beach mode' extending the usable space in the cockpit to 6 metres thanks to the folding balconies with partially glazed floors. The bar on the main deck is located on both sides.
500 FLY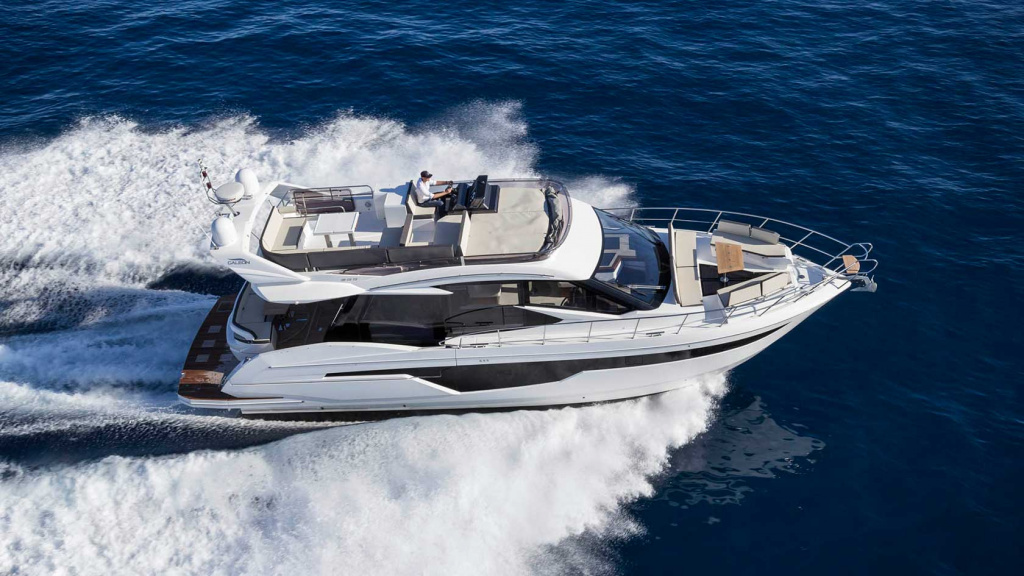 Length: 16.2 m | Beam: 4.46 m | Guests: 12 | Cabins: 3
The yacht is equipped with a beach mode, the captain's seat rotates 90°, thus expanding the dining area in the salon. A full-beam master stateroom with panoramic windows, the galley easily converts to an open bar and the cockpit features a rotating sofa providing 360° panoramic view.
460 FLY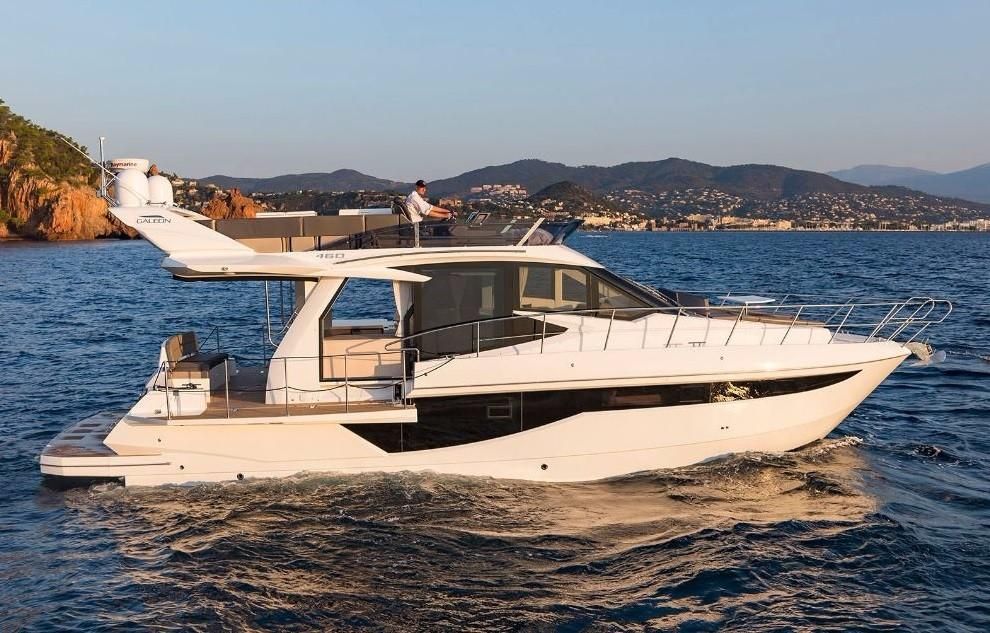 Length: 14.35 m | Beam: 4.37 m | Guests: 12 | Cabins: 3
460 FLY is a more compact sister of 500 FLY and makes the most of the space available on board. She is fitted with an automatic bow settee area that swiftly morphs into a sundeck, cockpit roto-seat, and everyone's favorite feature – the Beach Mode - put down the sides and extend the amount of space in the cockpit.
425 HTS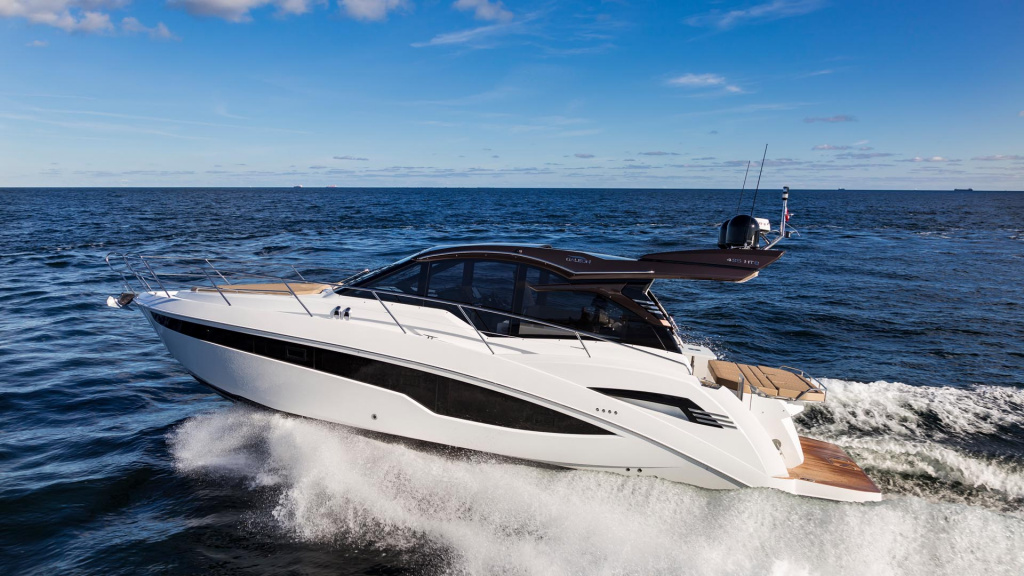 Length: 13.46 m | Beam: 3.9 m | Guests: 10 | Cabins: 2
The hardtop offers a distinguishable, sporty exterior matched by its quality interior. Features like wide side passages for easy bow access, a garage for an inflatable tender or a gangway option are sure to impress the guests.
400 FLY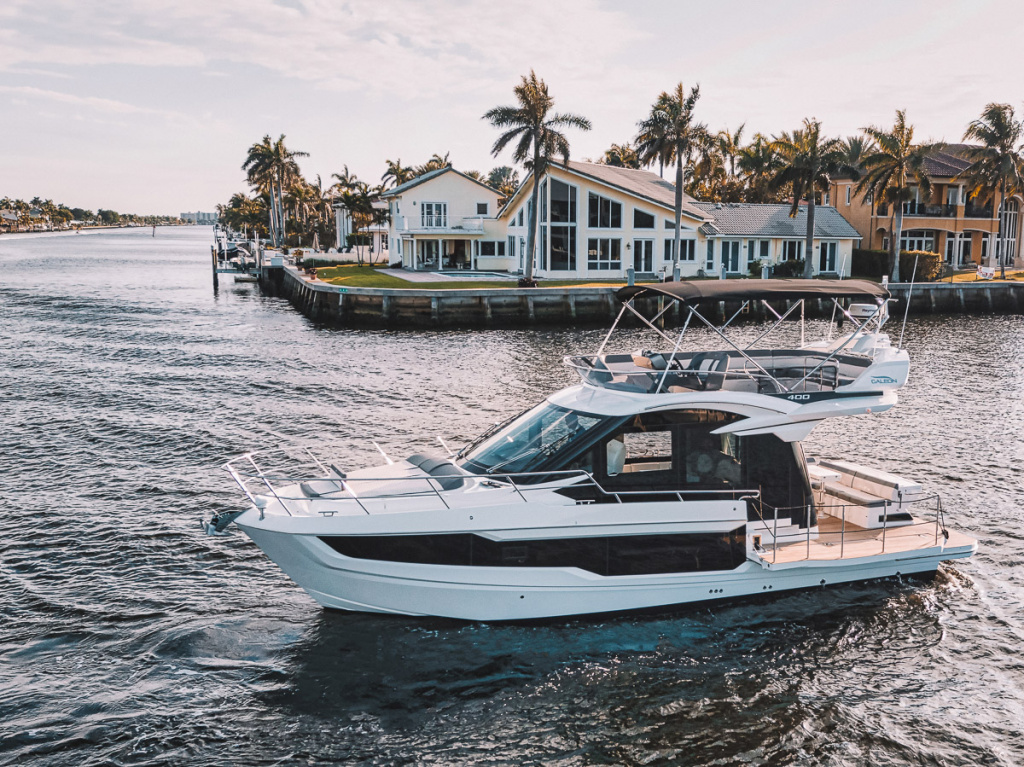 Length: 12.48 m | Beam: 3.95 m | Guests: 12 | Cabins: 2
Galeon 400 FLY is the first 12m model in GALEON range with the stern drives propulsion system & foldable balconies extending the beam up to 6 meters. The yacht is notable for the side passage next to the helm station for easy mooring and the full-beam master stateroom.
325 GTO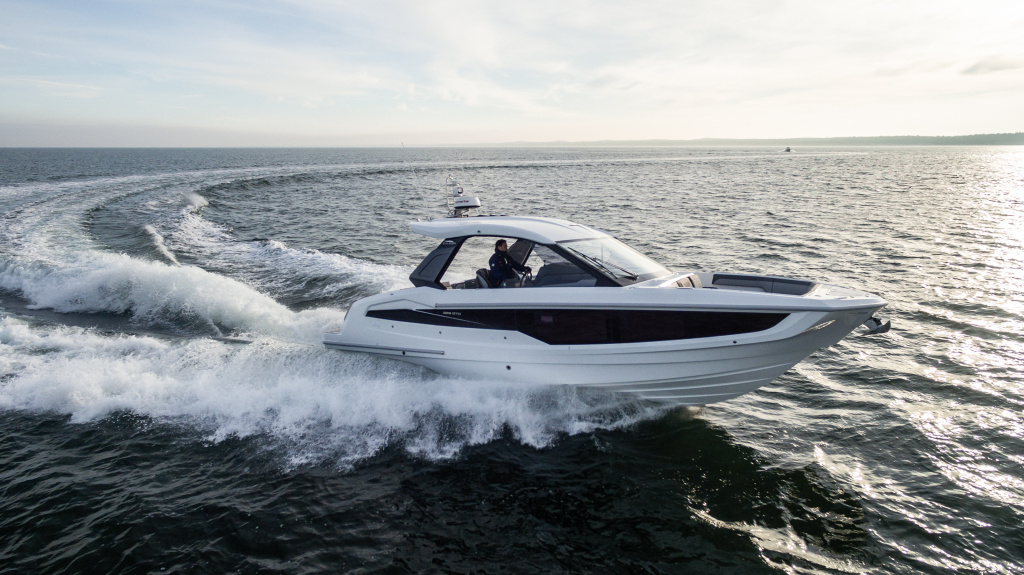 Length: 9.99 m | Beam: 3.34 m | Guests: 10 | Cabins: 1
Launched in 2021! A noticeable characteristic feature of Galeon 325 GTO is a wide bow in the "Bowrider" type, in which the seating area is integrated. A fold-out balcony on the portside significantly enlarges the space and creates an additional rest area.
Fiart Mare
Cetera 60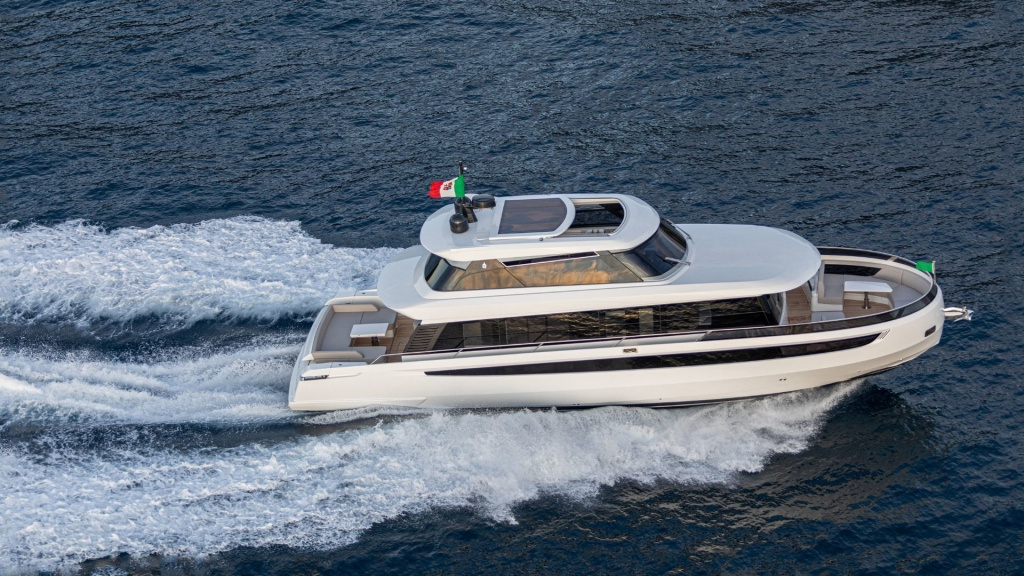 Length: 18.28 m | Beam: 5.48 m | Guests: 14 | Cabins: 3
Cetera 60 is a multi-space yacht featuring an unusual layout with staterooms lying on the main deck, and the technical room with a crew area for two on the lower deck. The yacht offers up to 30% more living space than a comparable flybridge model.
Fiart 43 Seawalker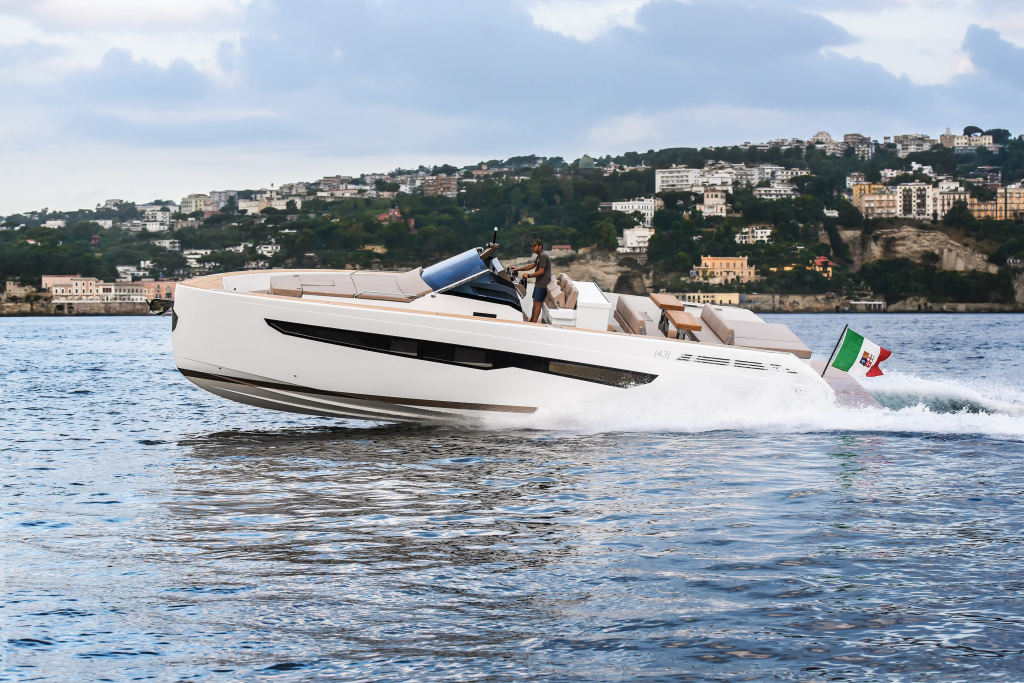 Length: 13.84 m | Beam: 3.99 m | Guests: 12 | Cabins: 2
Fiart 43 Seawalker is an open cruising yacht. The cockpit sofa easily converts into a sunbathing area or a dining area with a wet bar. Access to the bow of the yacht is provided by wide passages on the port and starboard side. Here you will find a huge sunbed that can be covered with a bimini top as well as the cockpit area.
Fiart 39 Seawalker - PREMIERE!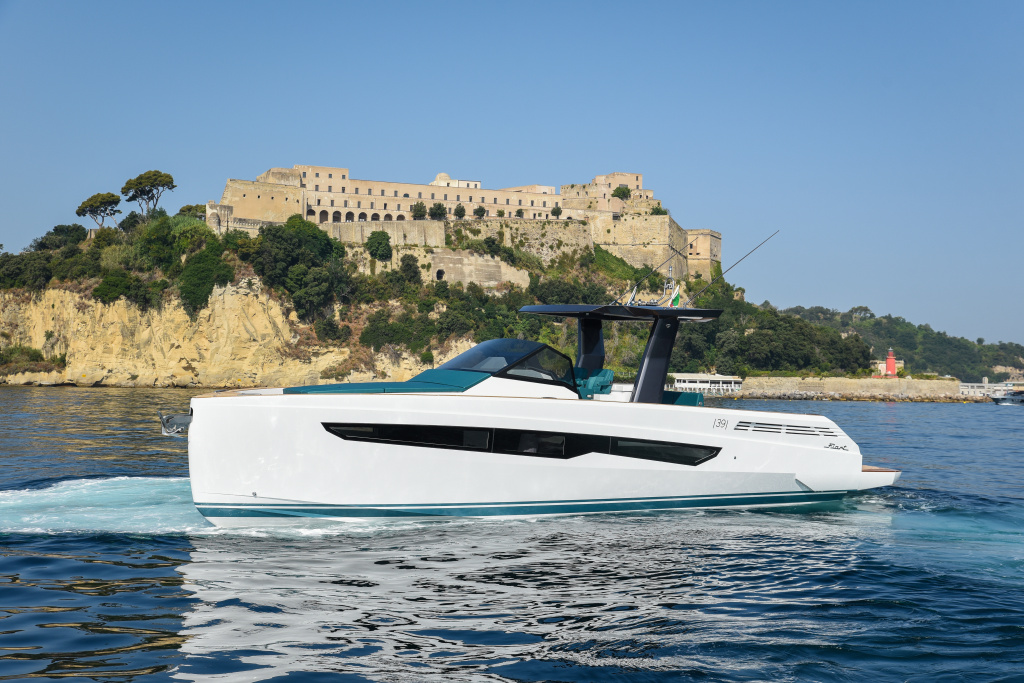 Length: 12.6 m | Beam: 3.86 m | Guests: 12 | Cabins: 2
The newest Fiart 39 Seawalker is a walkaround yacht featuring maximum space optimization. She was created to offer a spacious main deck so that you can easily move from one area to another. The sleeping area has been designed to accommodate 4 guests overnight. There is a bathroom with a full-height enclosed shower - a revolution at 40 feet!

Fiart 35 Seawalker - PREMIERE!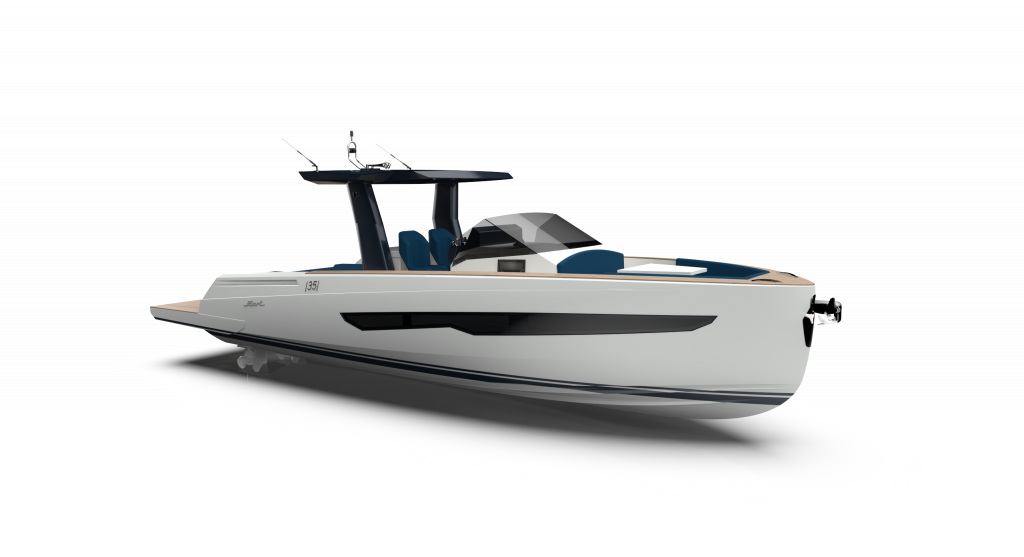 Length: 11.52 m | Guests: 10 | Cabins: 1
Fiart 35 Seawalker will be presented at the festival for the first time. The yacht can accommodate up to 10 people, 4 for the night. Guests have at their disposal two rest areas, at the bow and aft, to spend a pleasant holiday outdoors.

From 2021, Smart Yachts Estonia is the official dealer of Gulf Craft shipyard, which will be presenting its Majesty 100.

Majesty Gulf Craft
Majesty 100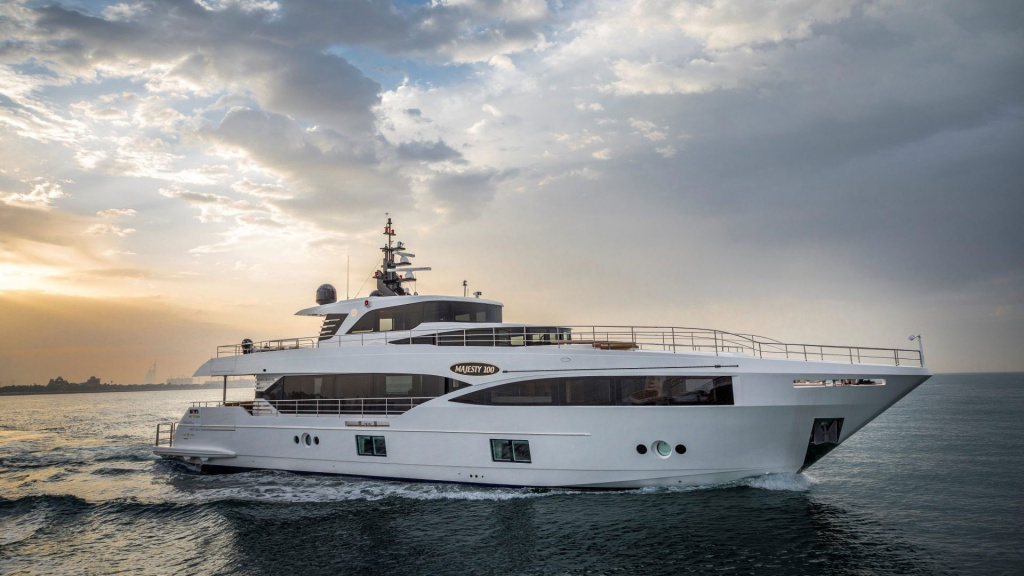 Length: 31.68 m | Beam: 7.13 m | Guests: 10 | Cabins: 5
This boat has a unique set of features rarely seen on a yacht of this size: panoramic glazing in the salon and sky lounge, fold-out balconies on both sides, an enclosed wheelhouse, etc. The owner's stateroom is on the main deck and is accessed via a study for even more privacy.
If you're interested in participating, please contact us:
Phone / WA +33 7 52 07 05 50
Email
julia@smartyachts.com