The 5 largest superyachts of 2021
Solaris (140m)
The mega-yacht was launched in February at the German shipyard Lloyd Werft. The design is the work of Australian designer Marc Newson.
Solaris is a classified project with few details. It is known that the yacht is owned by Russian billionaire Roman Abramovich. There are 48 cabins on 8 decks, which can accommodate 36 guests and 60 crew members. There is also a large helipad, an impressive beach club and a state-of-the-art security system with armoured protection.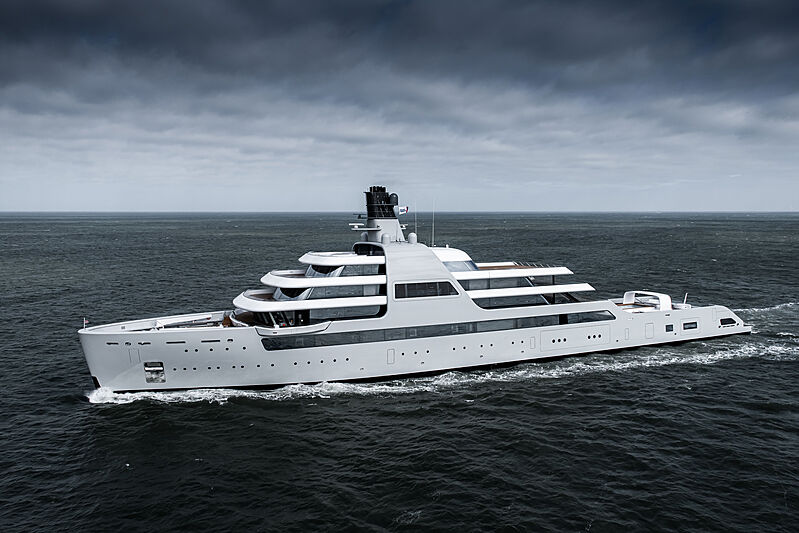 Photo: Tom van Oossanen

Infinity (117m)
Infinity was built by Oceanco. It is the largest yacht built in the Netherlands. The exterior design was done by Espen Øino. The interior is designed by Sinot Yacht Architecture & Design.
The 117 metre mega-yacht has a steel hull and aluminium superstructure and can accommodate 24 guests on five decks. She is scheduled to be delivered to her owner in spring 2022.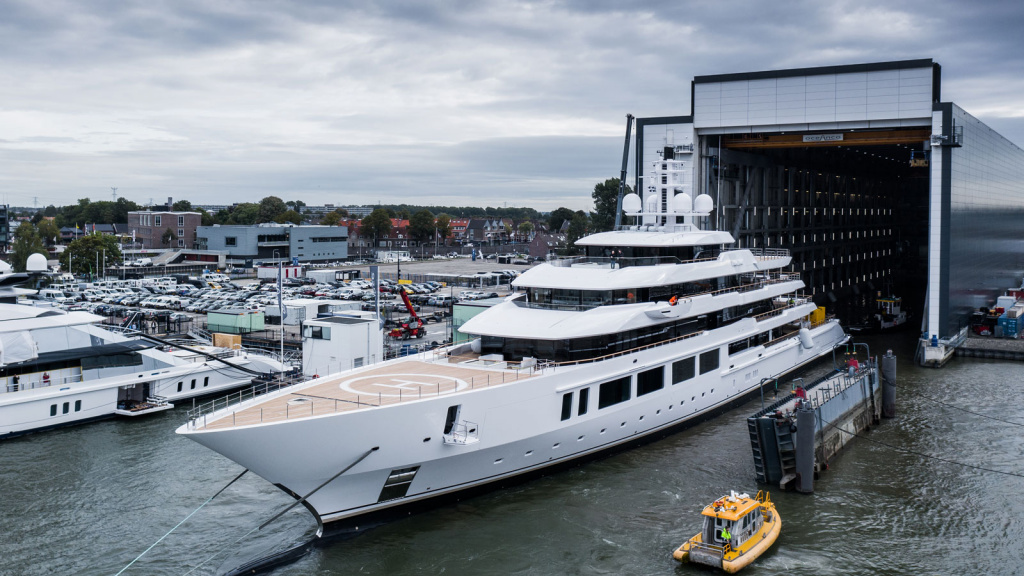 Photo: Tom van Oossanen
Ahpo (115m)
The 115m mega-yacht was delivered to her owner in November 2021. The name means 'grand lady' in Mandarin and was officially unveiled at the yard.
The yacht is described as a family vessel with many entertainment and sports areas on board, including a large gym and wellness area on the lower deck. She can accommodate 14 guests in 7 cabins.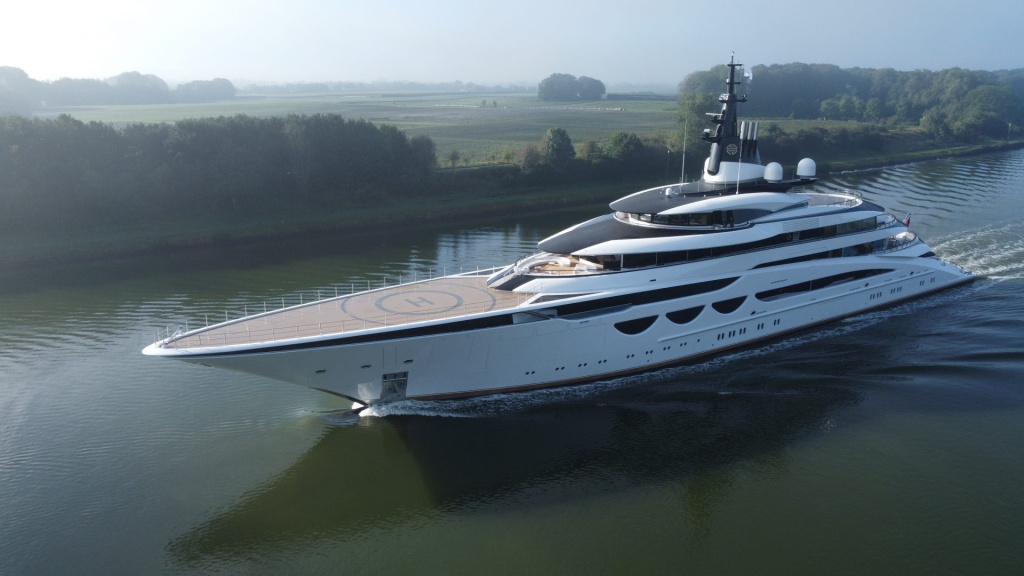 Photo: Steffen Mayer
Viva (94m)
A major goal during the construction of the yacht was to achieve eco-friendliness. A way to achieve this ambitious goal was through a state-of-the-art hybrid propulsion system. It allows Viva to cruise at 12 knots, powered by diesel-electric propulsion.
Huge glass constructions are a feature of the remarkable exterior design by Feadship Studio De Voogt and Azure. The beach house style interior is by Peter Marino Architects.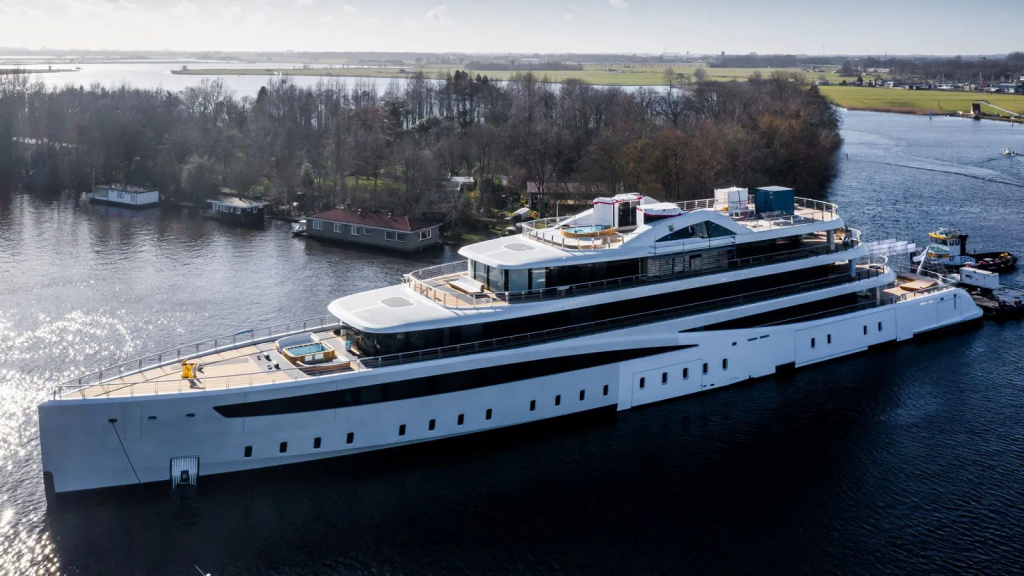 Photo: Tom van Oossanen

Victorious (85m)
The 85m yacht is built by AK Yachts and the interior was styled by british studio H2 Yacht Design.
The yacht has a total of 11 guest cabins, five on the main deck, including a VIP cabin with an adjacent lounge, and four on the lower deck. Two more cabins are located on the bridge deck - one of these serves as a hospital room, equipped with an independent ventilation system and medical facilities (a must after the pandemic). Unusually, the owner's stateroom is located aft and is complemented by its own aft terrace and spa pool.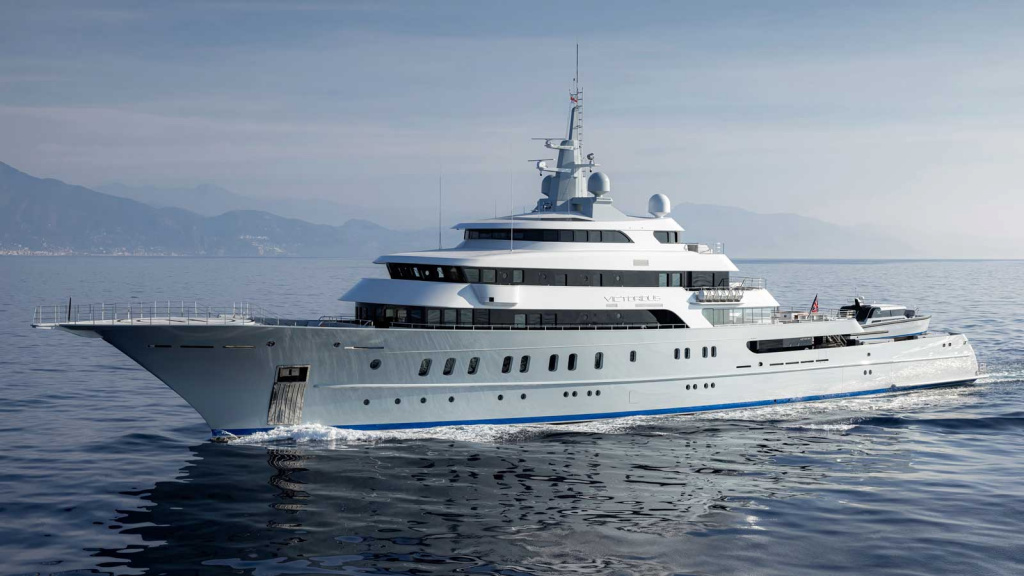 Photo: Hakan Temur
Sources:
https://www.boatinternational.com/yachts/news/standout-superyacht-launches-of-the-year
https://www.luxuo.com/cars/yachting/roman-abramovich-solaris-megayacht.html
https://www.boatinternational.com/yachts/news/oceanco-y719-superyacht
https://www.boatinternational.com/yachts/news/lurssen-superyacht-ahpo
https://www.feadship.nl/fleet/viva
https://www.boatinternational.com/virtualboatshow/design-luxury/victorious-explorer-yacht-ak-yacht