The brand-new 375 GTO from Galeon Yachts
The renowned Polish shipyard has unveiled its brand-new Galeon 375 GTO. This feature-filled day boat draws attention by taking design cues from the fourth generation of Galeon yachts yet adding some GTO flavor to the mix.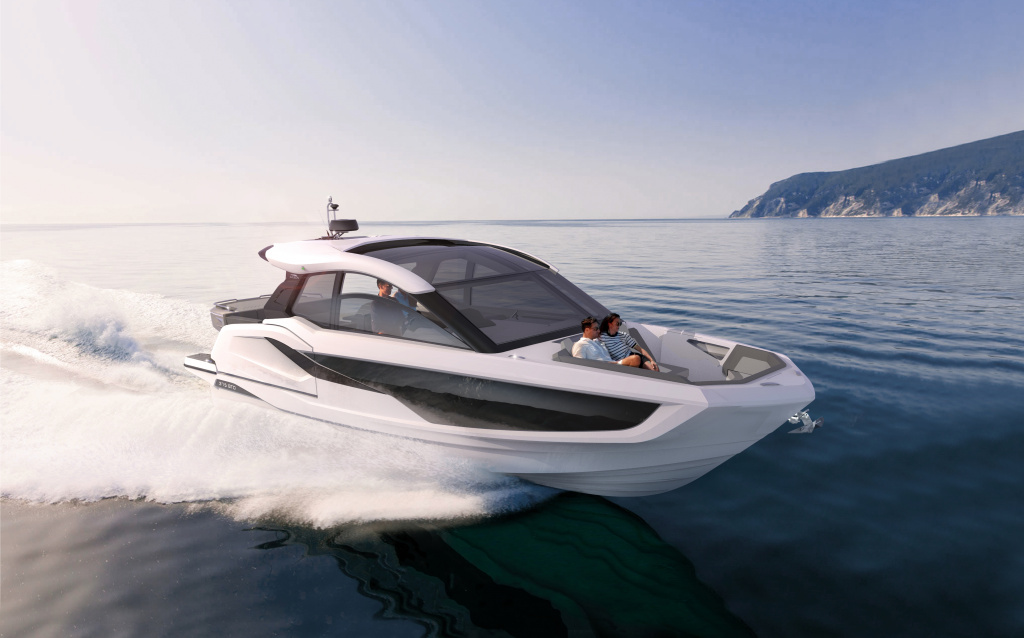 Developed with the Tony Castro Design Studio, the 375 has a two-part glass hatch over the helm station and a glass door in the windscreen for easy access to the foredeck.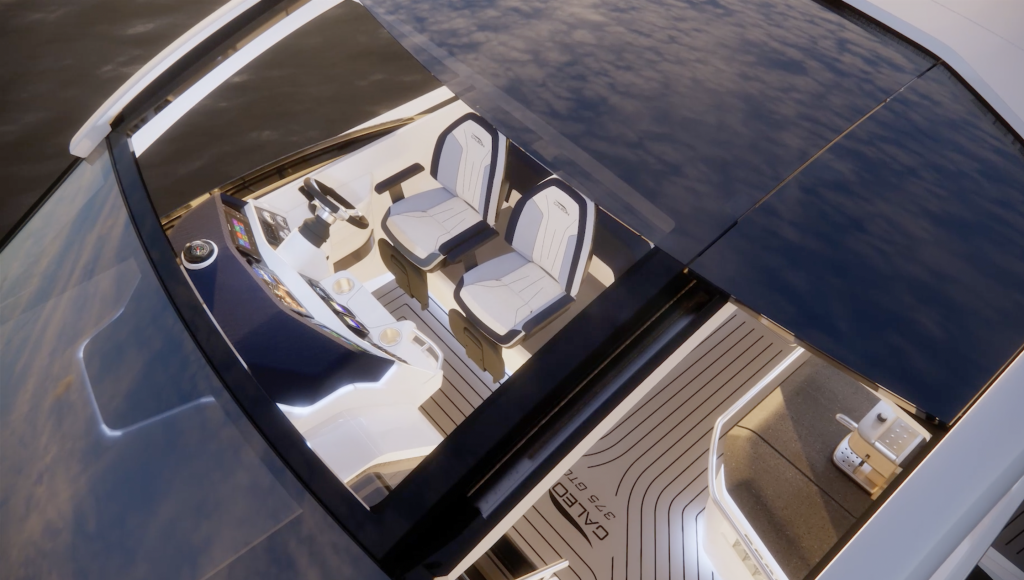 Up front, the second surprise comes in the form of an oversized, U-shaped rest area with neck supports that quickly transforms into a proper sundeck and will seat six passengers.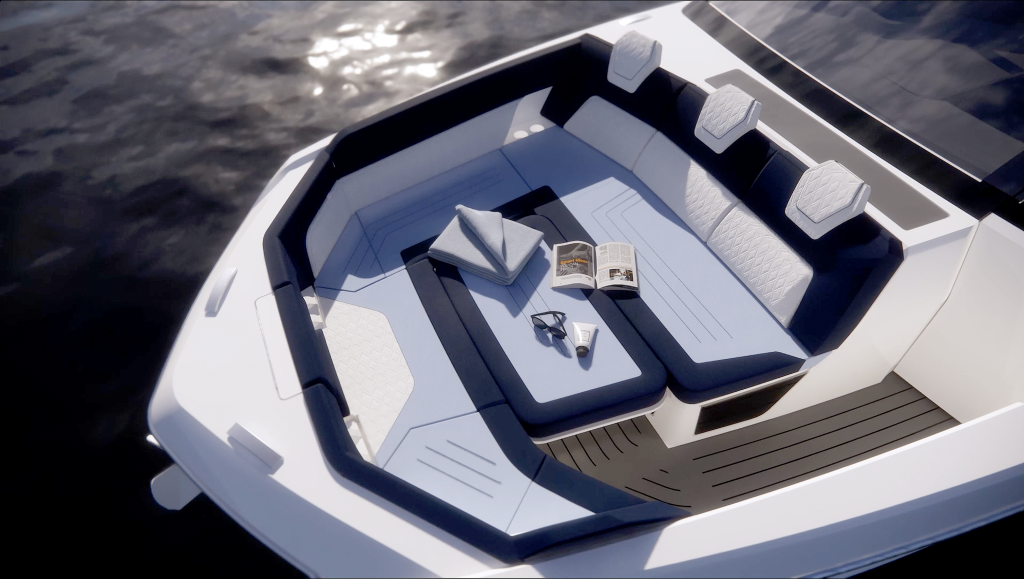 Lastly, we have the cockpit area with foldout platforms port and starboard that create balconies, extending the usable space when stationary.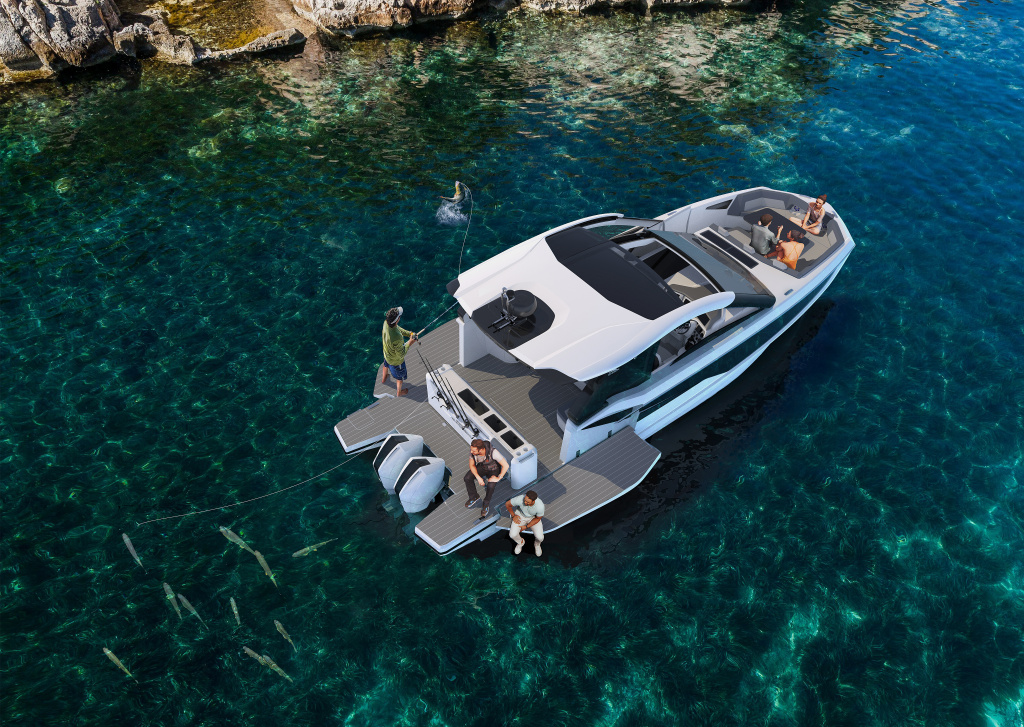 Opposite the main sitting area, the wet galley is located port, and fitted with an ice maker, grill, fridge and extra storage.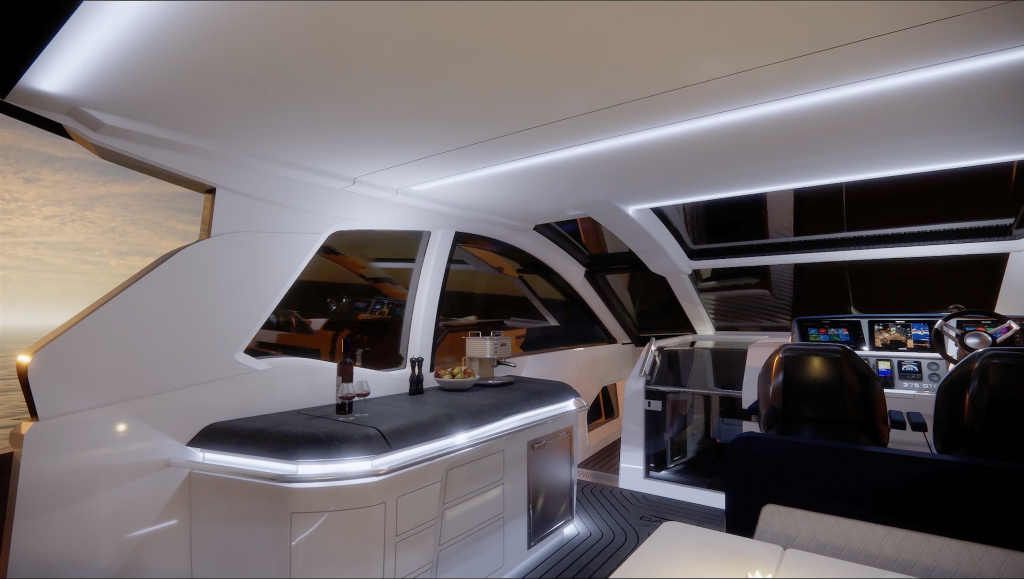 Down below guests are welcomed to a full-sized saloon with the sitting area moved bow. For overnight stay four berths are available thanks to the transformable settee up front and guest area located midship.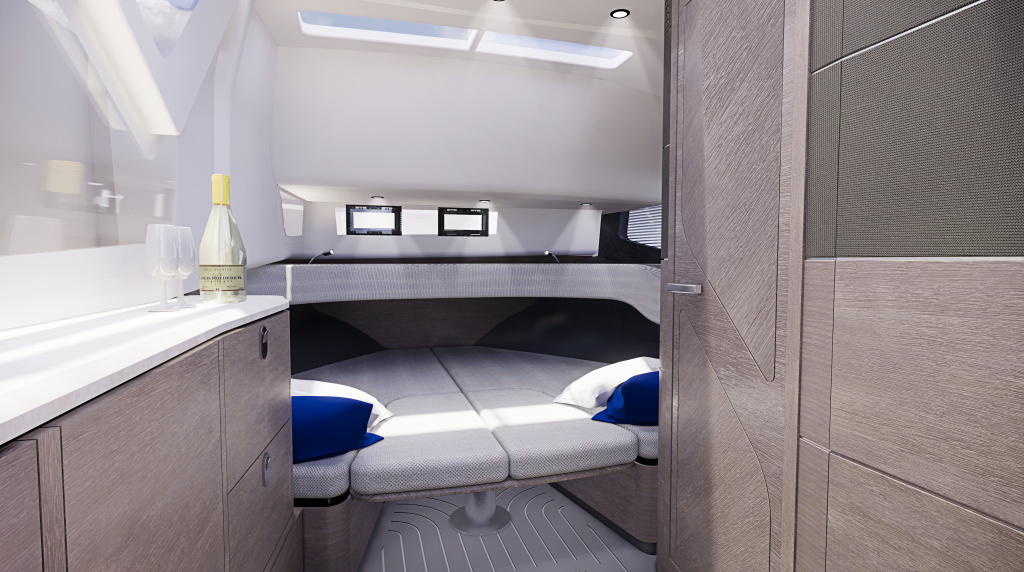 The yacht is available for order through Smart Yachts:
Phone / WA +33 7 52 07 05 50
Email
julia@smartyachts.com