Tecnomar for Lamborghini 63: Supercar on the water
A collaboration between the Italian shipyard Tecnomar (The Italian Sea Group) and Automobili Lamborghini has resulted in the Tecnomar for Lamborghini 63, a high-speed supercar on water that combines the signature style of these legendary brands.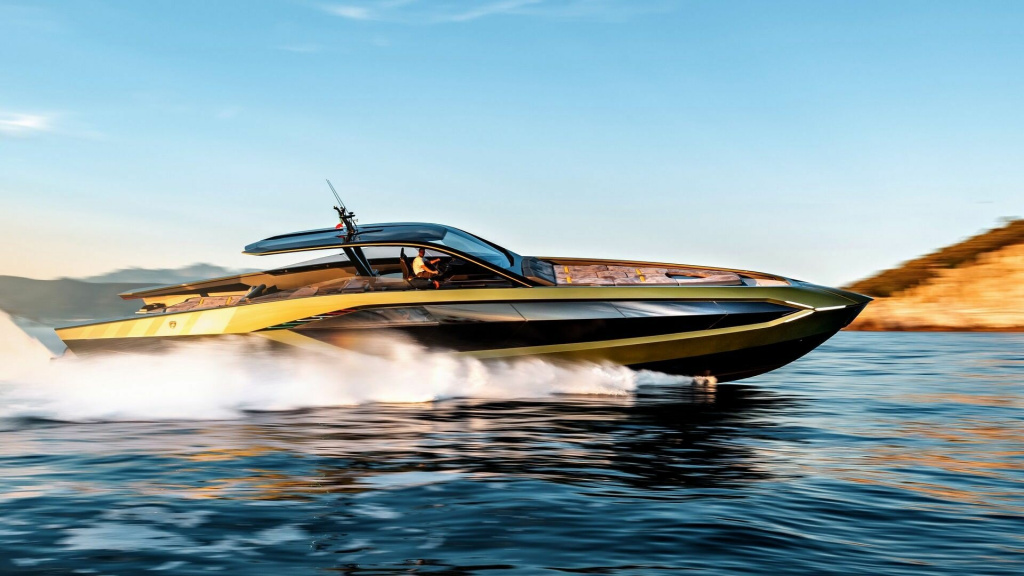 The Tecnomar for Lamborghini 63 is unique, unparalleled in the marketplace and will be produced in a limited edition. The yacht is unbelievably fast just like the Lamborghini supercars. With two 2,000 HP MAN V12 engines, she is able to reach 60 knots. Thanks to the carbon fibre typical of Lamborghini sports cars, the yacht is ultra-light and weighs only 24 tons at 20 metres long.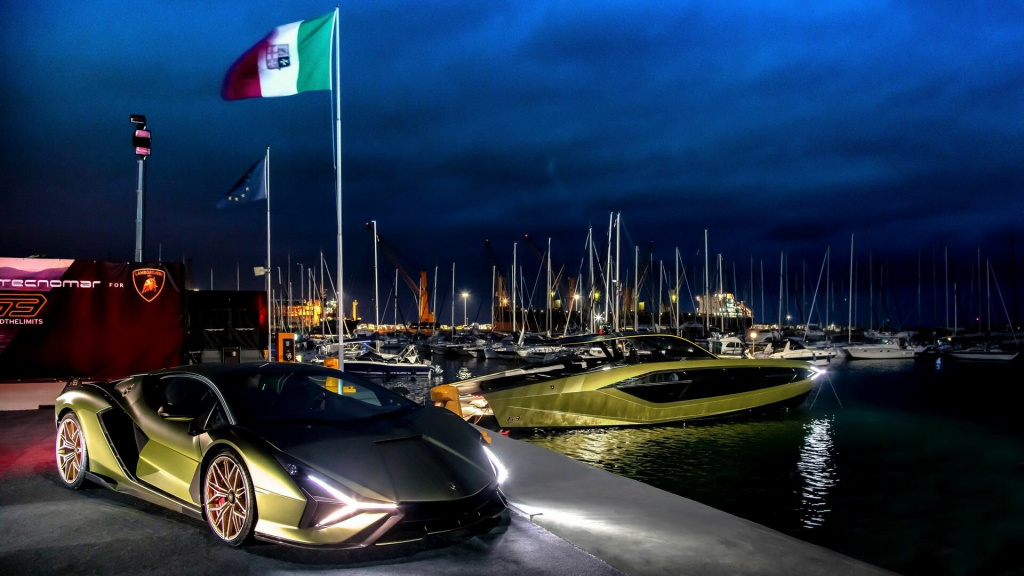 Tecnomar for Lamborghini 63 was inspired by the Lamborghini Siàn FKP 37, the first hybrid super sports car from Automobili Lamborghini. The design of the hardtop recalls the Lamborghini roadsters and the bow lighting is a tribute to the Terzo Millenio concept car and the Lamborghini Sián FKP 37.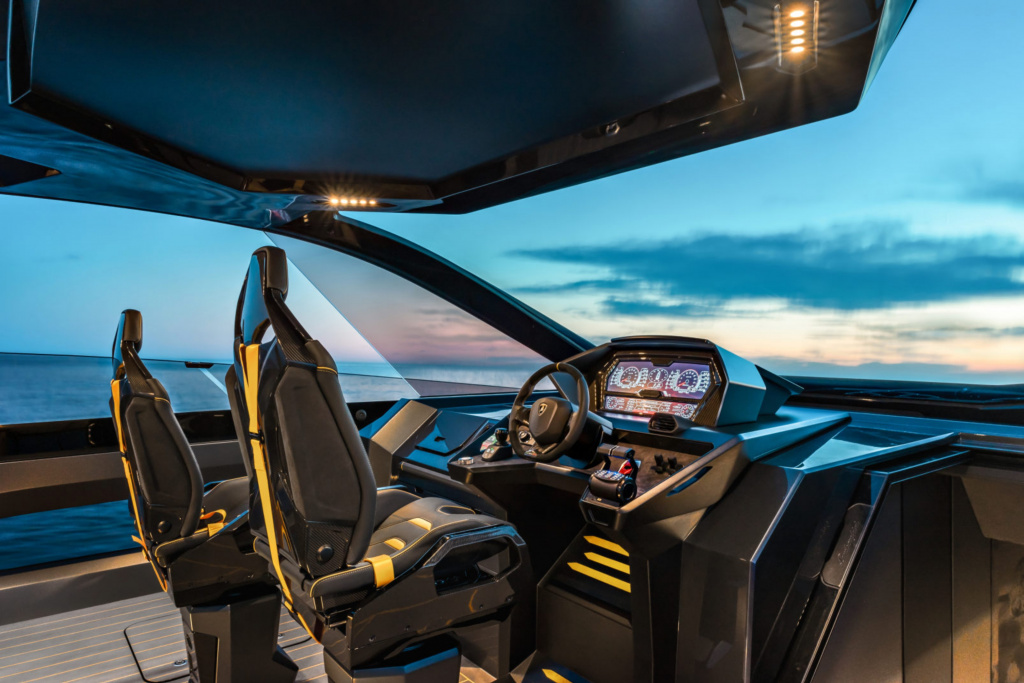 The design centres Lamborghini Centro Stile and Tecnomar Centro Stile have worked closely together to create something completely new for the yachting industry. Tecnomar has taken a deep insight into the Lamborghini design process and applied and adapted it to their own needs and objectives in creating the Tecnomar for Lamborghini 63.

Although eco-friendliness does not always go well with high speeds, especially on water, in this respect the automotive world has progressed further than the shipbuilding industry and Tecnomar has got a unique opportunity to learn from the experience of working with eco-friendly materials: in the new yacht they are used in accordance with all Lamborghini recommendations.
Source:
https://www.forbes.ru/forbeslife/435273-superkar-na-vode-kak-sozdavalas-skorostnaya-yahta-tecnomar-lamborghini-63
Tecnomar for Lamborghini 63 is available for order with Smart Yachts.
For more information, please contact us:
Phone / WA +33 7 52 07 05 50
Email
julia@smartyachts.com