47m Sailing Catamaran Artexplorer: Review, Photo & Video
The world of luxury yachts has a new star, the Artexplorer, first unveiled at the Monaco Yacht Show 2023. This exceptional vessel is the largest aluminium sailing catamaran globally, with an impressive total length of 47 meters and a remarkable beam of 17.30 meters. Designed by the renowned Axel De Beaufort, this catamaran is a true masterpiece, a sailing museum that stands alone in its class.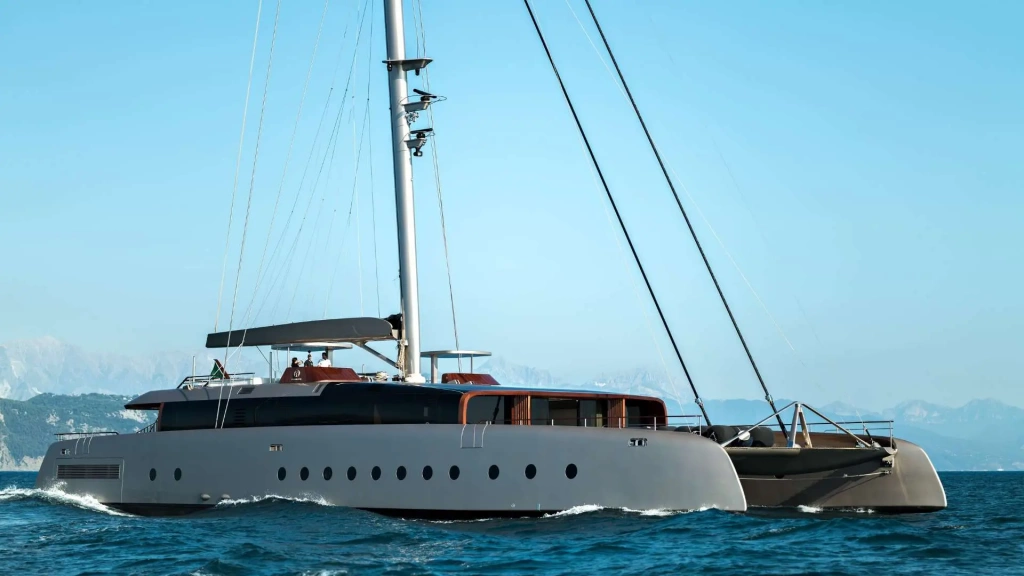 What makes the Artexplorer exceptional is not just its size but its commitment to delivering a serene and eco-conscious sailing experience. She is designed to efficiently sail even in low-wind conditions, providing an atmosphere of serenity amplified by the absence of engine noise. Guests can truly connect with the sea in a peaceful and unspoiled luxury setting.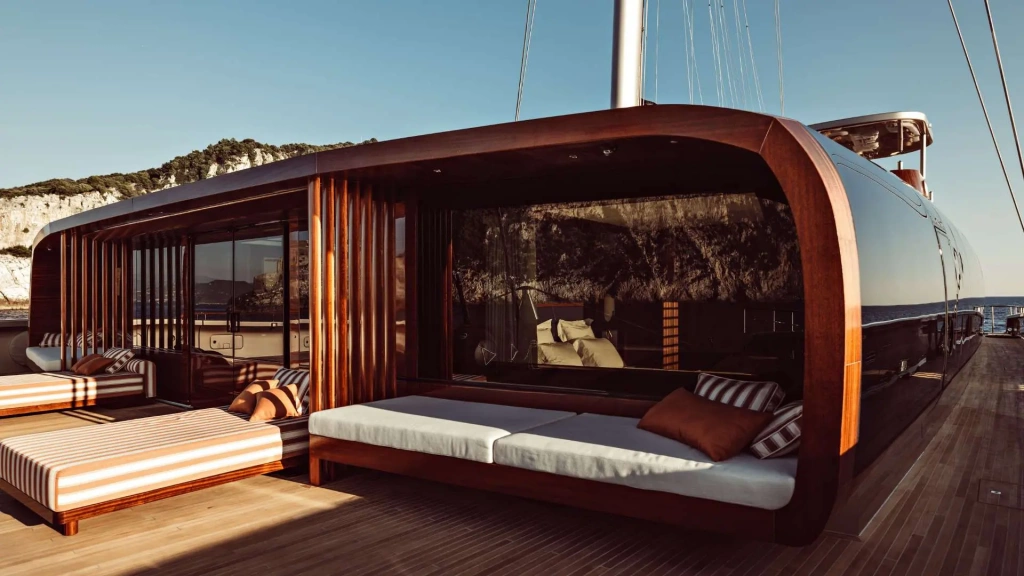 Accommodating up to 12 guests, the Artexplorer offers six impeccably designed staterooms, including an opulent master suite and three staterooms on the main deck.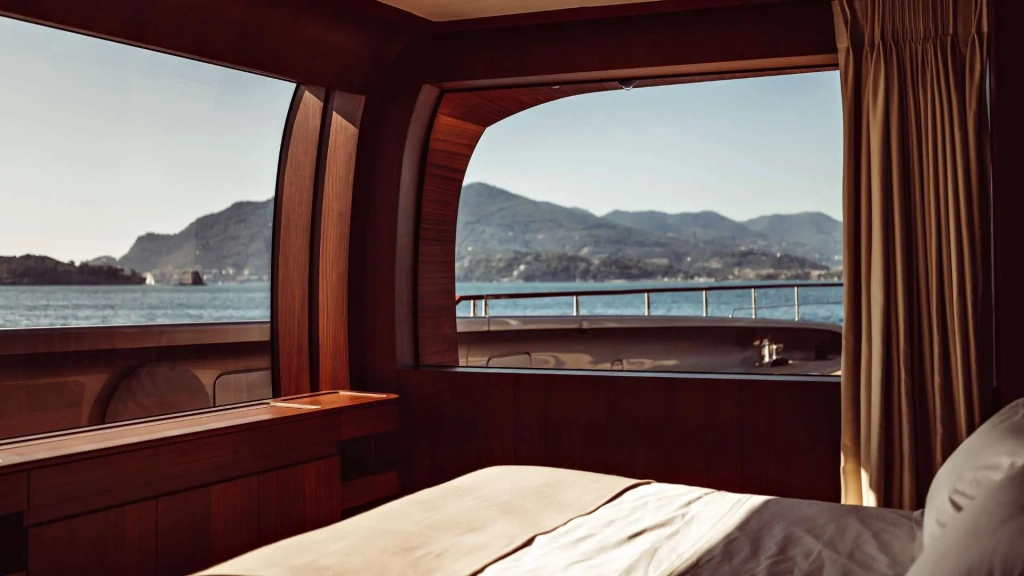 Watch our
video review of the Artexplorer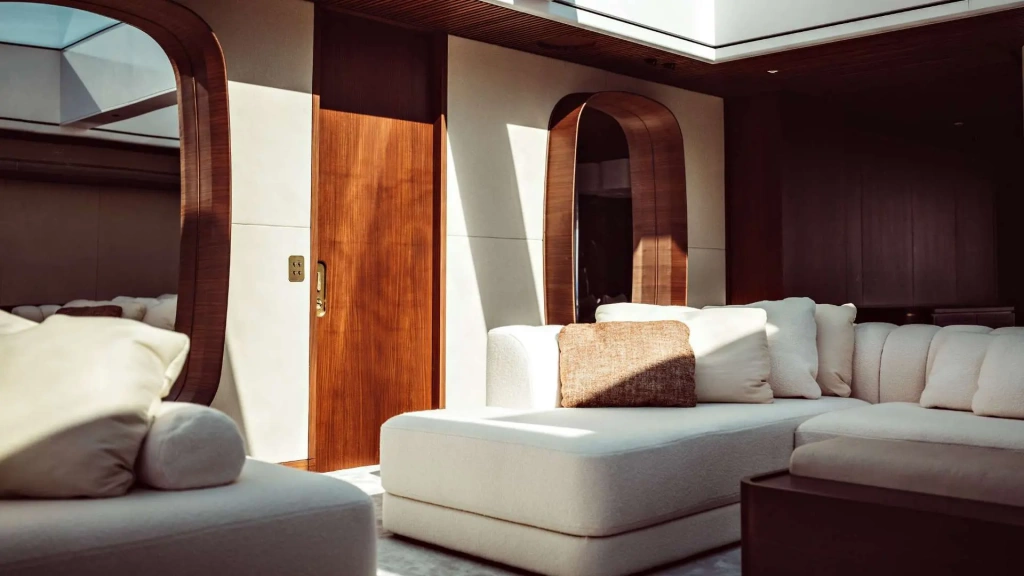 Beyond her luxurious features, the Artexplorer is a groundbreaking project that pushes the boundaries of innovation. The flybridge serves as a space for virtual exhibitions, workshops, and conferences, while the central interior area houses the main gallery, displaying 'Icons.' The Artexplorer can welcome up to 2000 people on board each day and offers an immersive exhibition designed in exceptional collaboration with the Louvre Museum. She also features a sound experience developed with IRCAM and onboard artist residencies.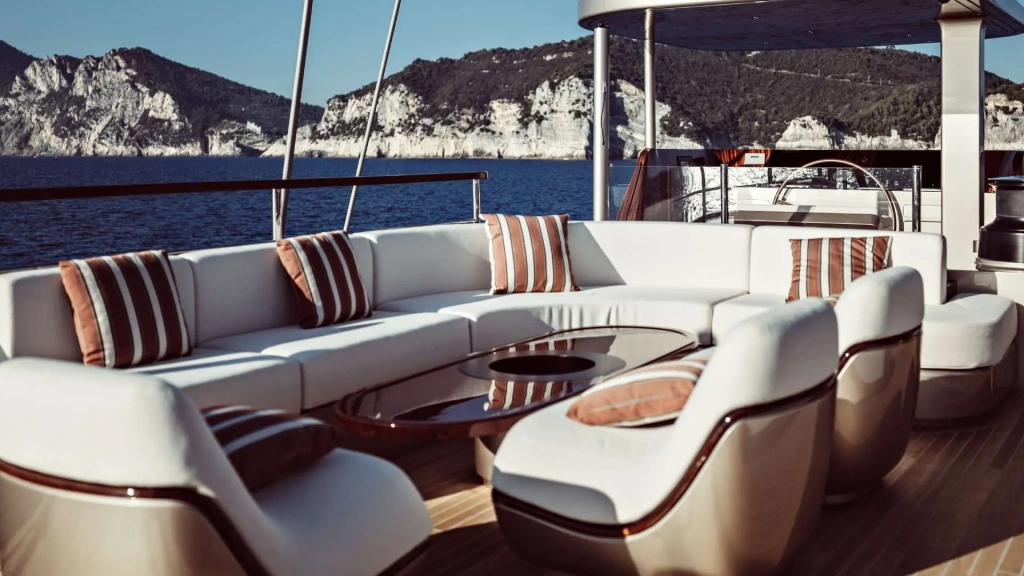 But the Artexplorer's most remarkable feature is her dedication to sustainability. The roof of the deckhouse boasts 65 square meters of solar panels, instantly generating 12 kW of power and accumulating over 200 kW each day. Supported by a lithium battery bank, this yacht can generate zero-emission electricity for over 6 hours at full load, earning it a 'green' class notation. Furthermore, catalytic filters reduce emissions and particulate matter, showcasing its environmental responsibility.
The Artexplorer can perform all maneuvers in and out of the harbor and protected areas in full electric mode. Her fully automated sail plan can be efficiently managed by a single person, enabling the catamaran to glide at speeds of up to 10 knots, even in low-wind conditions.
In conclusion, the Artexplorer is not just a luxury yacht; it's a statement of a sustainable future, a homage to the art, and a symbol of technological excellence on the open sea.
During the winter season the Artexplorer will be a floating museum and in summer she will be available for charter in the Mediterranean. The charter rate is from €240,000 p/week + APA + VAT.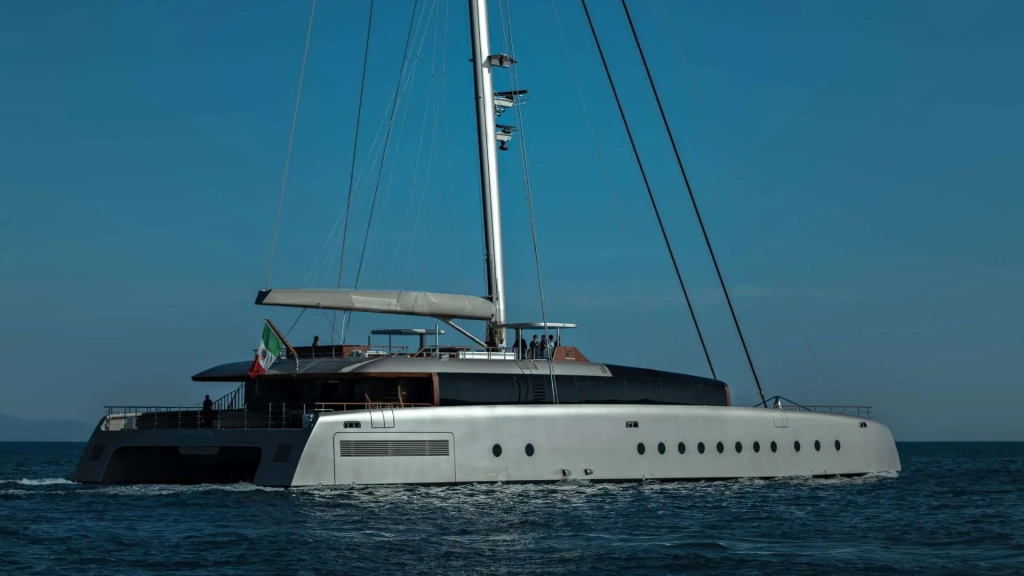 Watch our
video review of the Artexplorer
Photo: Fraser
Source:
https://www.artexplora.org/en/festival/the-museum-boat