Mazu Yachts Launches First 28m Mazu 92 DS
Mazu Yachts, a prominent Turkish shipbuilder, has successfully launched the first
Mazu 92 DS
. This brand new model will debut at the highly anticipated Cannes Yachting Festival 2023 (12 -17 September).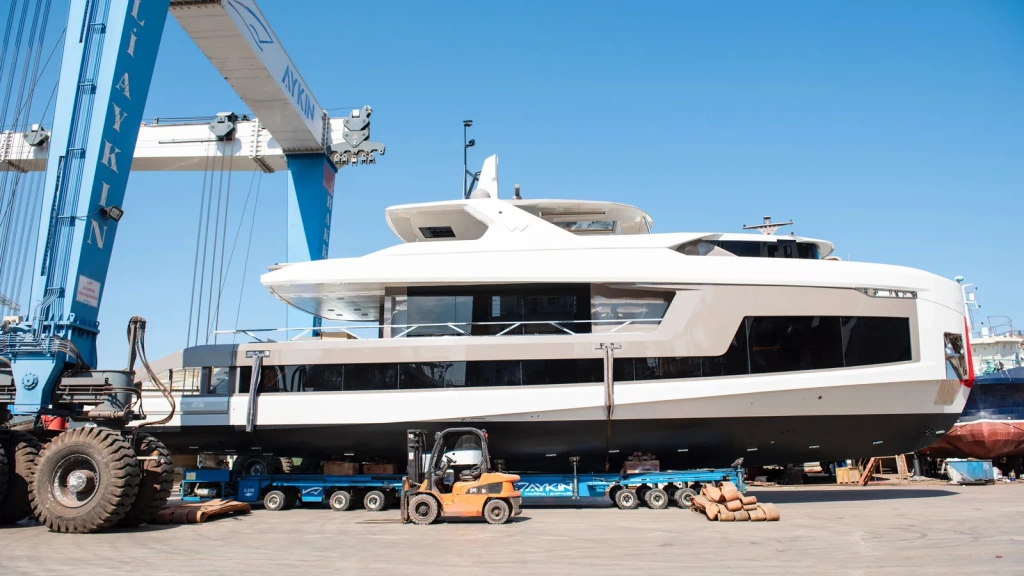 Mazu 92 DS
stands as a testament to Mazu Yachts pioneering spirit, as it marks the company's initial venture into steel construction. Positioned as the entry-level offering within the emerging semi-displacement series, the
Mazu 92 DS
is set to redefine expectations in the world of luxury yachts. This debut will soon be followed by the introduction of the 112 DS and 132 DS.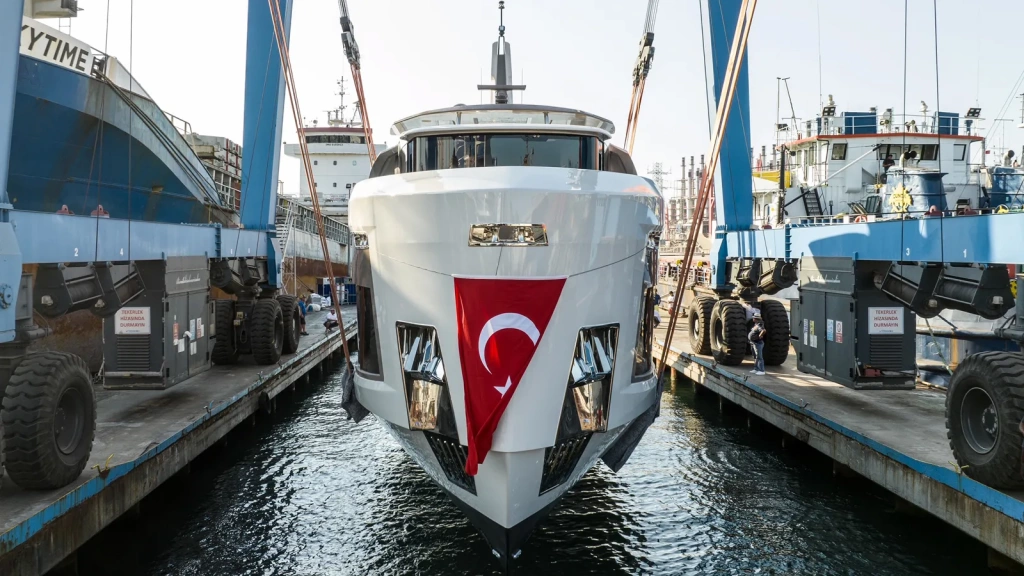 Responsible for both the exterior and interior brilliance of the new vessel is the esteemed Red Yacht Design. With a beam spanning 6.7 meters and a draft of 1.9 meters, the yacht's structural integrity is masterfully enhanced through the utilization of a carbon composite superstructure. This strategic choice not only reduces overall weight but also ensures the preservation of a meticulously balanced center of gravity.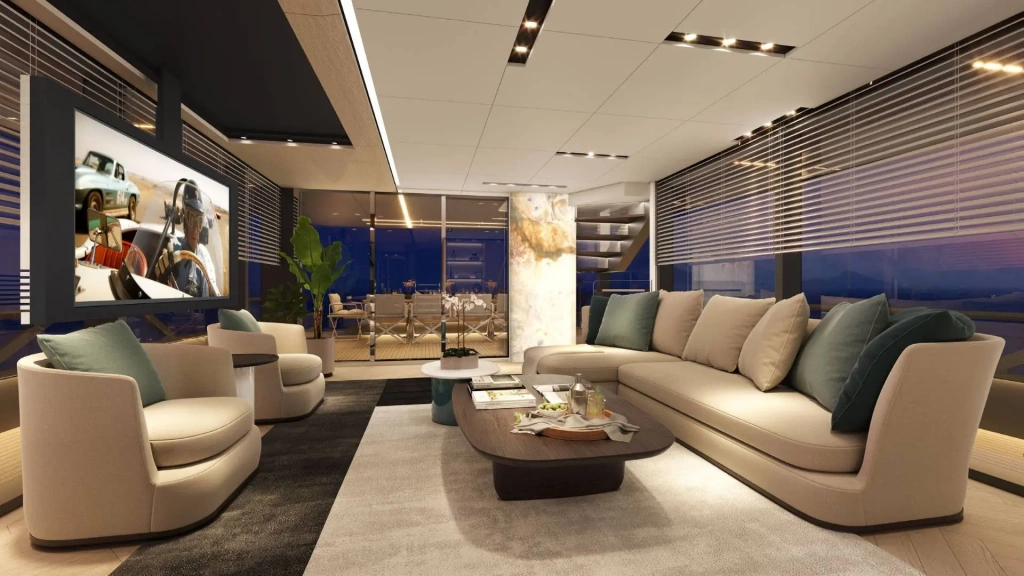 The exterior boasts an elevated pilothouse placed forward, complemented by a vertical bow and an engaging two-tone hull configuration. Stepping inside reveals accommodations for up to eight guests. Among the highlights is a full-beam owner's suite, thoughtfully positioned in the expansive widebody section of the forward main deck. This is further complemented by two single cabins positioned forward, as well as a full-beam VIP cabin.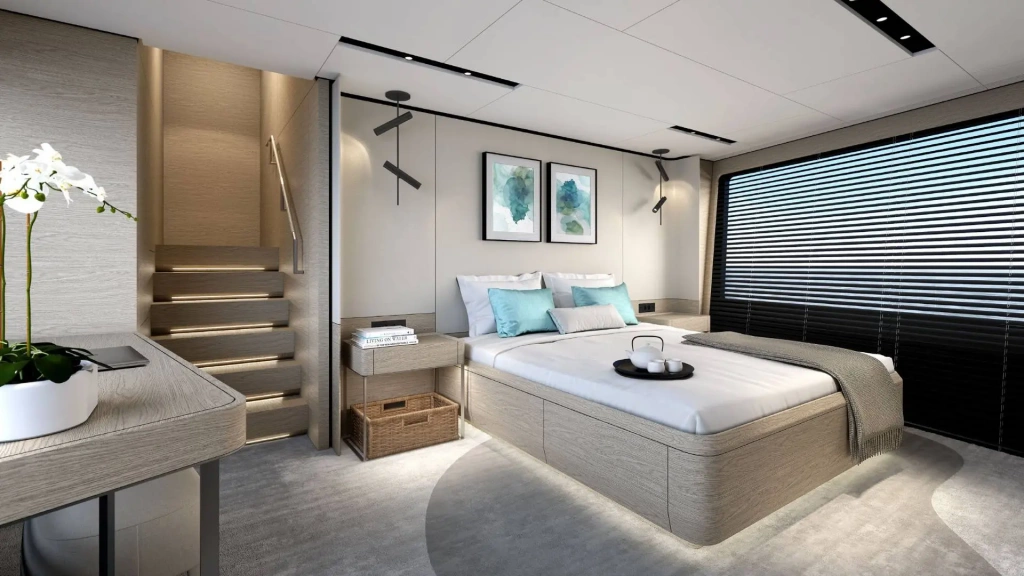 A technological feat within the
Mazu 92 DS
yacht is the integration of an IPS propulsion system, a pioneering move within the builder's steel hull series. Notably, Mazu Yachts achieves an industry first, employing a triple-engine setup of Volvo Penta IPS 1050, each impressively capable of delivering 800HP.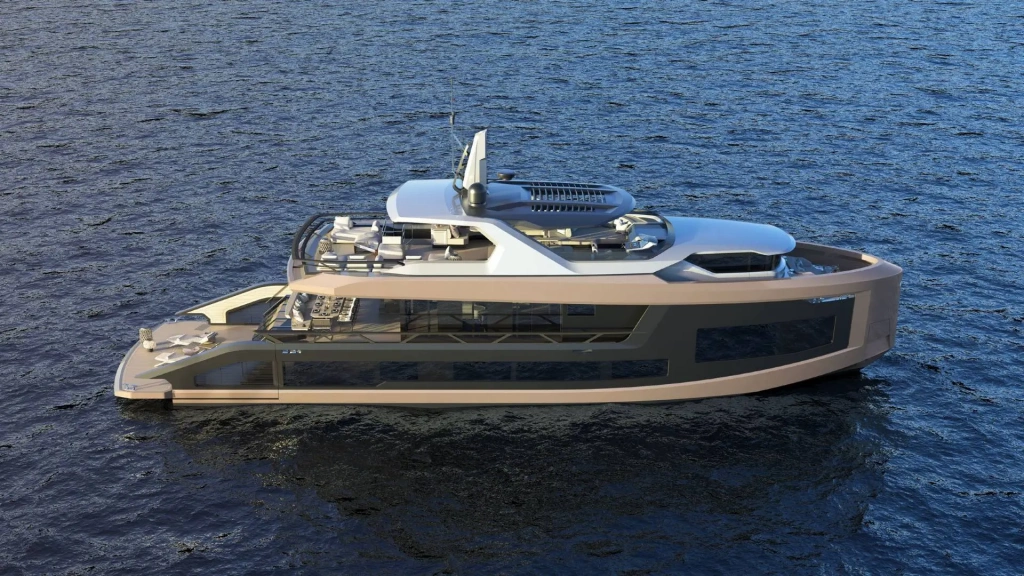 Beyond the mechanics, the motor yacht offers a wealth of amenities designed to elevate the onboard experience. The vessel proudly boasts a generous swim platform, thoughtfully designed to accommodate larger equipment such as tenders and Jet Skis even while in motion. This platform's functionality is further expanded by the addition of fold-down bulwarks, enabling extension while docked or anchored. Departing from conventional norms, the yacht features innovative glass sliding transom doors instead of a traditional transom. These doors lead to a captivating beach club area, thoughtfully appointed with a stylish bar.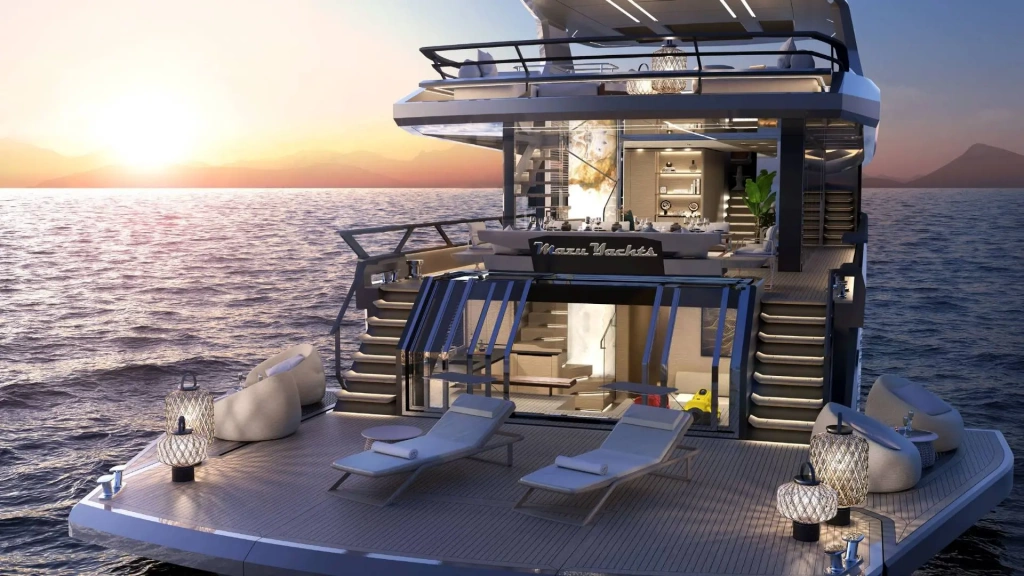 Preliminary sea trials have showcased the yacht's impressive capabilities, reaching a noteworthy top speed of 18 knots. Anticipations are high for the vessel's cruising range, projected to span an impressive 1,170 nautical miles.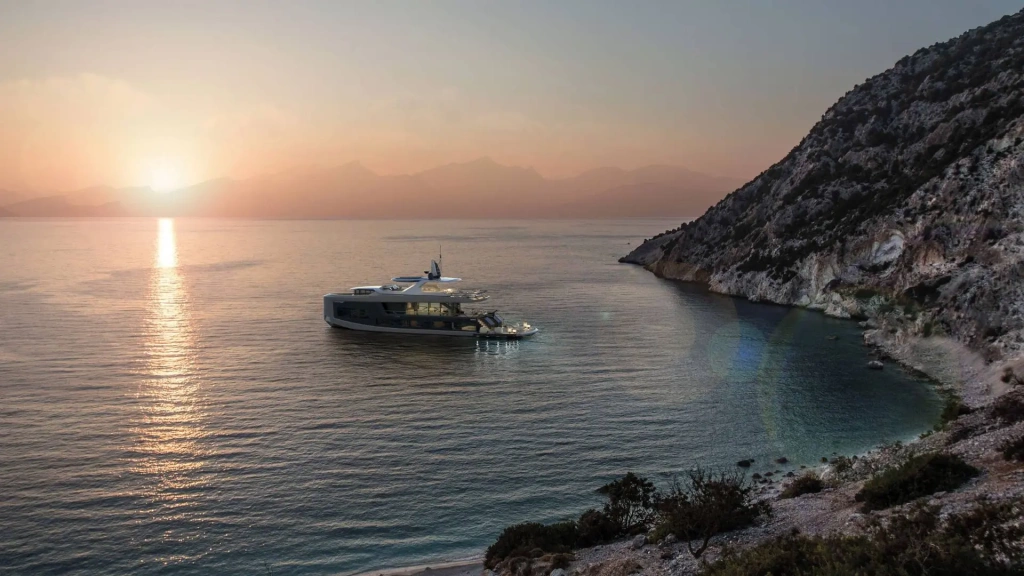 Mazu 92 DS
is available for order.
Source:
https://www.boatinternational.com/yachts/news/mazu-92-yacht-launch
Photo: Pozitif Studio, Mazu Yachts