Marco Ferrari Introduces Project Neptune: A Revolutionary 137m Superyacht Concept
In a remarkable display of innovation, Italian designer Marco Ferrari has unveiled his latest superyacht concept, Project Neptune. This extraordinary vessel measures an impressive 137.5 meters in length and showcases Ferrari's exceptional talent and vision.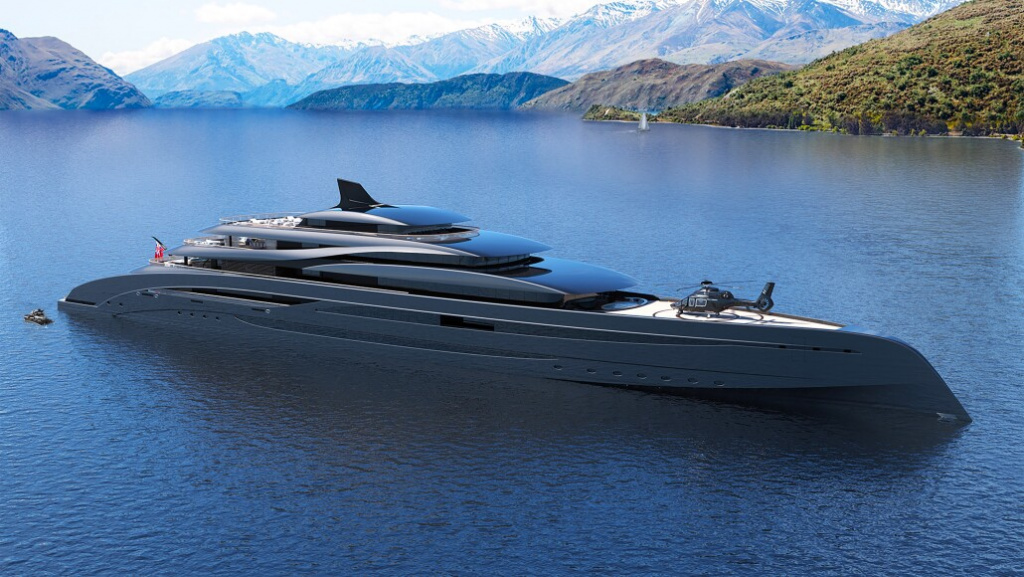 Crafted with a steel hull and an aluminum superstructure, Project Neptune boasts a sleek and contemporary design, characterized by elongated lines of glazing, a striking reverse bow, and elegant deck overhangs. With a gross tonnage surpassing 5,000GT, this superyacht is set to make a grand statement in the world of luxury cruising.
Notably, Project Neptune places a strong emphasis on eco-consciousness. It incorporates cutting-edge "zero emission" hydrogen propulsion, marking a significant leap towards sustainable yachting. Additionally, the vessel features glass panels coated in a heat-insulating foil, a technological marvel that substantially reduces energy consumption for air-conditioning purposes.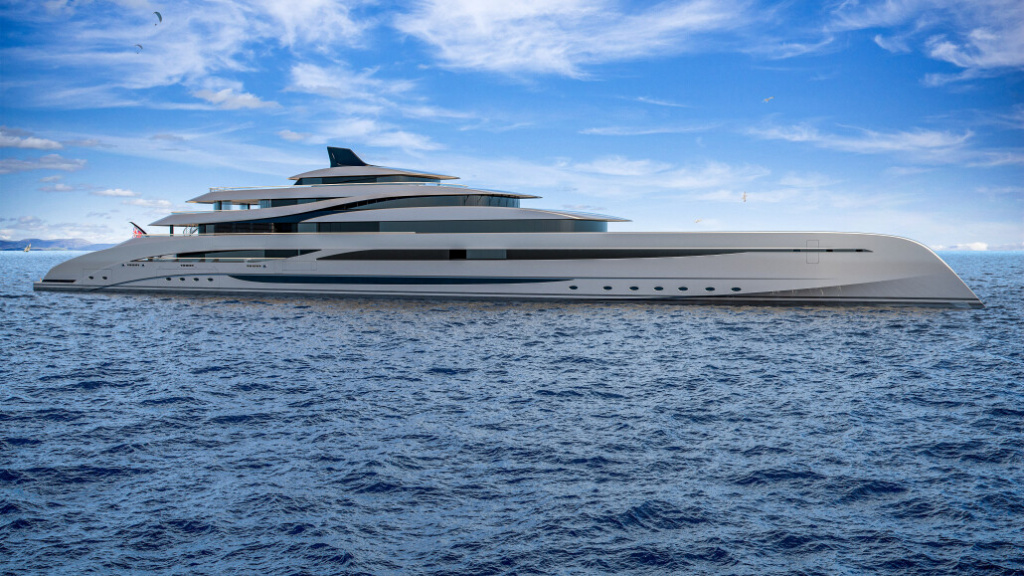 Spanning an impressive 20.5-meter beam, Project Neptune offers lavish accommodation for up to 22 guests across 10 luxurious cabins. The crew is also well catered for, with ample space to accommodate a team of 50 professionals. The superyacht's standout features include a dedicated hospital, a helipad situated on the sundeck aft, and unfolding sea terraces that enhance the connection to the surrounding ocean. Furthermore, three opulent swimming pools are envisioned, including a stunning infinity pool located at the stern, as well as a forward-facing Jacuzzi.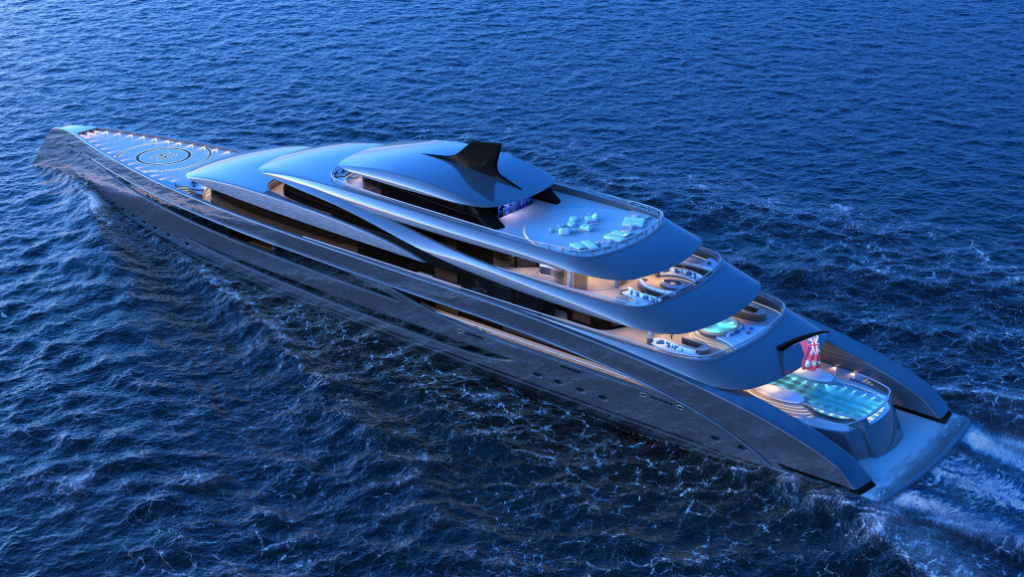 The owner's deck of Project Neptune encompasses a private apartment complete with a study, library, walk-in closet, ensuite bathroom, and a secluded outdoor lounge area. Impressively, this deck also boasts a second fully certified helipad, complete with its own hangar. On the main deck, six cabins and four VIP suites can be found, each featuring a private balcony for breathtaking views.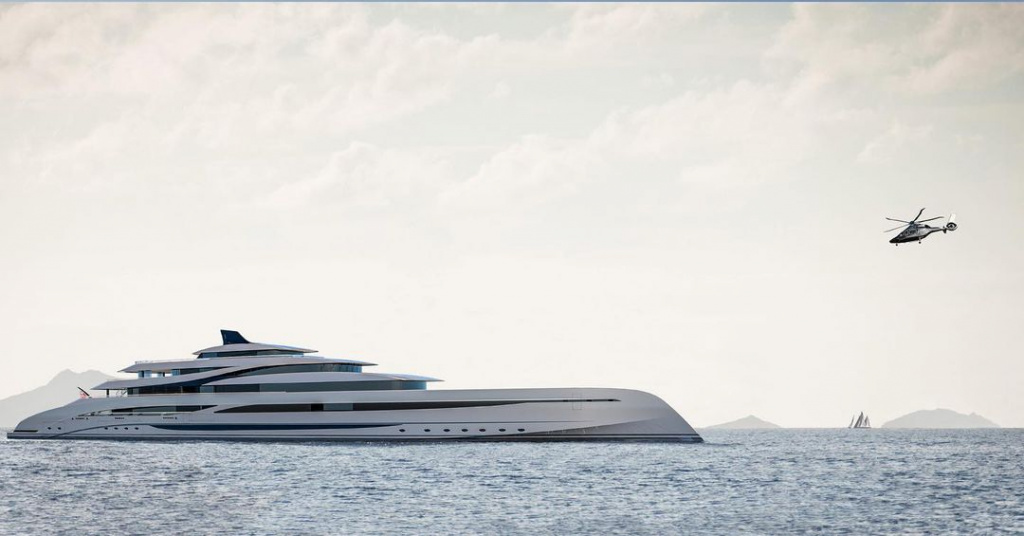 Project Neptune represents Marco Ferrari's most ambitious concept to date, surpassing his previous achievement, the 77.5-meter Atlantico, unveiled in 2019.
Source:
https://www.boatinternational.com/yachts/news/ferrari-superyacht-project-neptune
Photo: Marco Ferrari