Mangusta Oceano 39 Motor Yacht Launched
Overmarine, the renowned yacht builder based in Italy, has recently celebrated the launch of the Mangusta Oceano 39 series. The magnificent motor yacht, measuring 39.2 meters, made its debut in Italy, with the presence of the proud owner, the Mangusta team, and the dedicated workers involved in construction.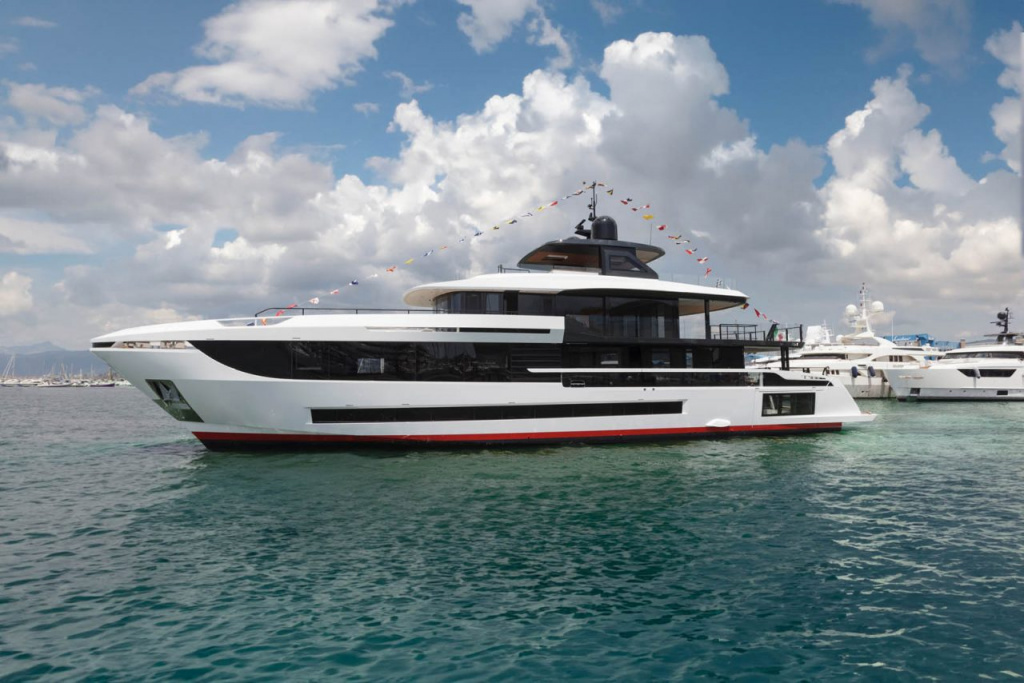 The development and engineering of the Mangusta Oceano 39 yacht were carried out by the shipyard's skilled engineering department in collaboration with Alberto Mancini and Studio Verme. This tri-deck yacht seamlessly blends design and technology to establish a distinctive identity that aligns with the renowned Mangusta DNA.
"We are so proud to see the first unit of this innovative new model in the water. The Mangusta Oceano 39 is a new three-decker characterised by huge glazed surfaces, where supporting structures and bulwarks have, conversely, been minimised, so as to offer the closest possible contact with the sea", explained Maurizio Balducci, CEO of the Overmarine Group.
Referred to as "a modern villa on the sea" by the shipyard, the Mangusta Oceano 39 yacht boasts extensive and wide glass panels that grace its exterior. With a voluminous interior typically found in larger yachts, the interior design of the yacht was a collaborative effort between Overmarine's technical department and the discerning owner.
True to Mangusta's tradition, the Mangusta Oceano 39 includes a glass-bottomed infinity pool on the upper deck, creating mesmerizing water reflections in the master stateroom.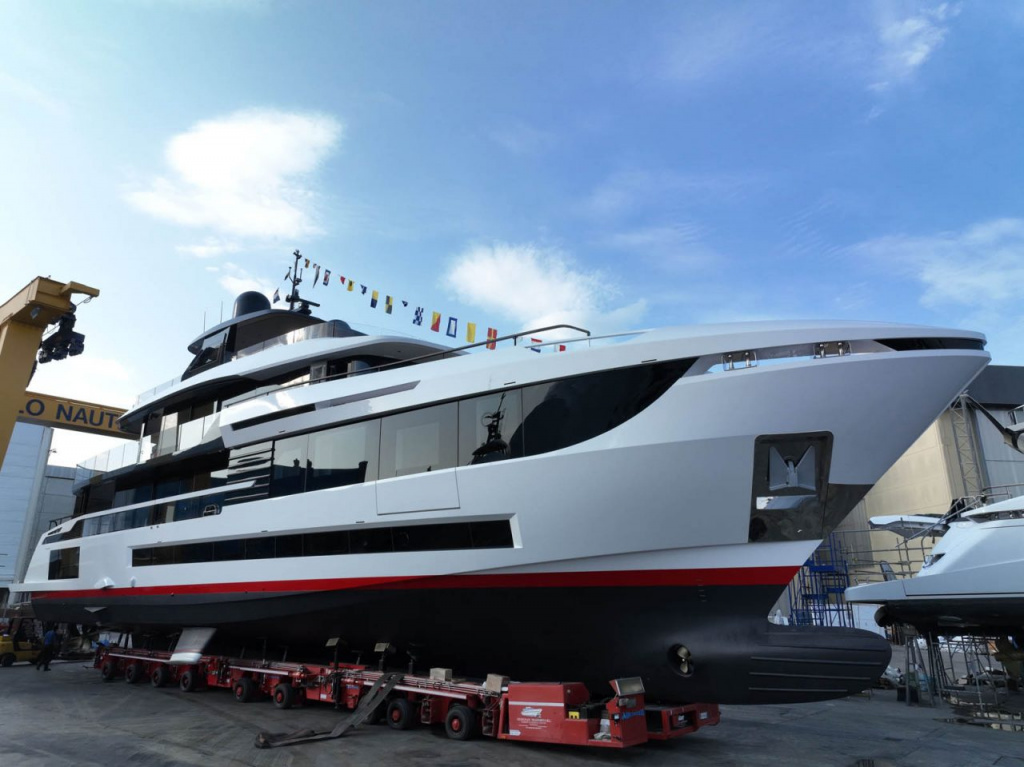 In terms of accommodation, the Mangusta Oceano 39 offers a layout of five staterooms, including a master suite on the main deck with a fully-automated balcony. The lower deck accommodates four additional staterooms, each with ensuite bathrooms.
The next vessel available for purchase in the Mangusta Oceano 39 series will be hull three, scheduled for delivery in November 2024.
Source:
https://www.superyachttimes.com/yacht-news/mangusta-oceano-39-yacht-launch
Images: Mangusta