Majesty 120 wins two prestigious awards
At the BOAT International Design and Innovation Awards 2023, Gulf Craft's Majesty 120 Superyacht was named the winner in the categories of "Eco Award" and "Best Naval Architecture, Semi Displacement or Planing Motor Yachts."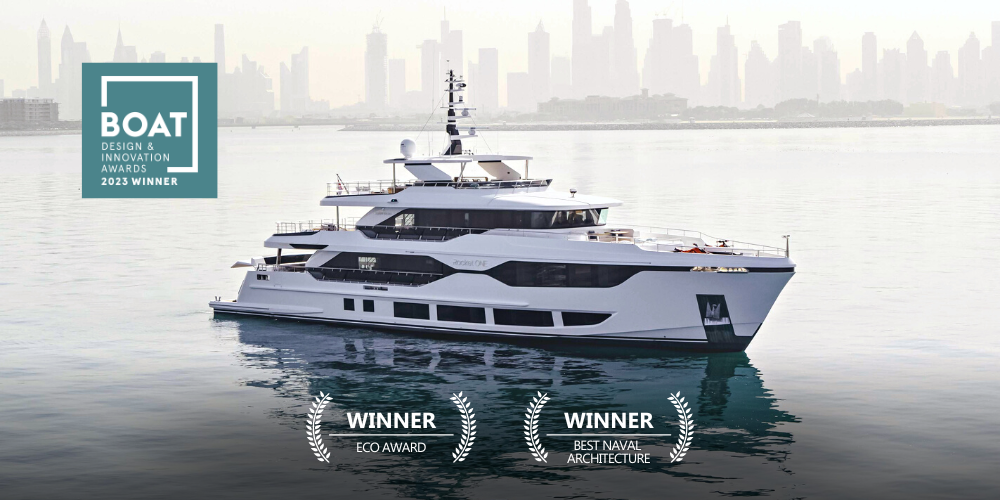 Majesty 120 has won the 'Eco Award' for her innovative energy-efficient heat recovery system. Gulf Craft has been coming up with innovative solutions to improve the onboard systems' energy efficiency and reduce electrical consumption, which has led to smaller generators and less fuel use. In conjunction with Netherlands-based MAR-IX advanced HVAC systems, the new HVAC system and a holistic approach to the integration of other onboard systems have been created and installed on board the Majesty 120. The solutions considerably lower the on-board electric demand, saving more than 80,000 KW annually for essential systems (like hot water heating and fresh air re-heater).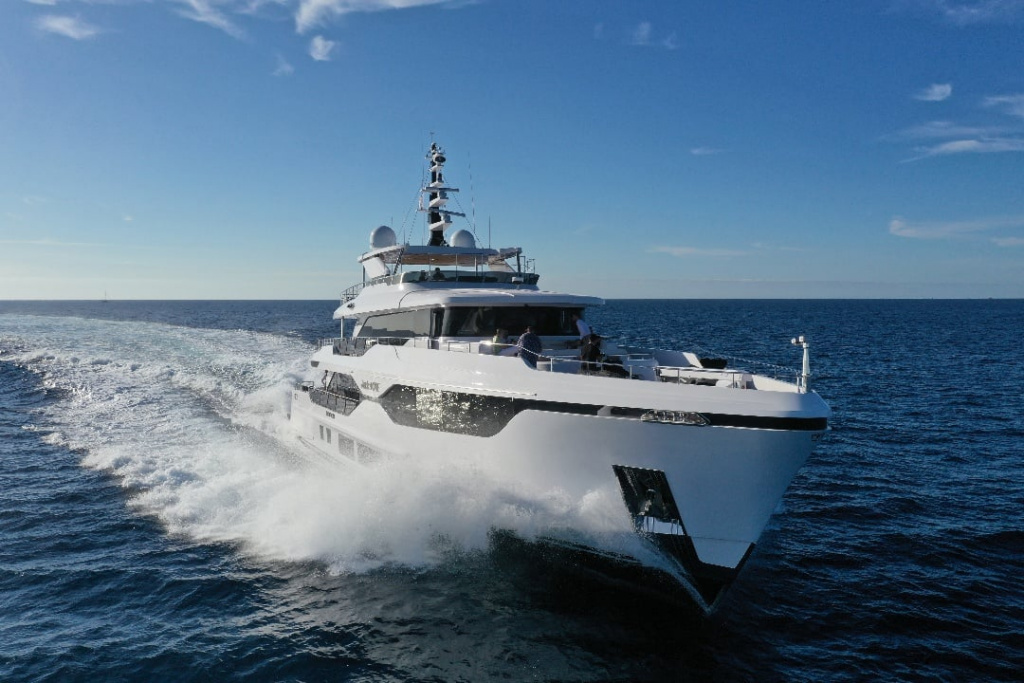 Majesty 120 was also awarded the "Best Naval Architecture in the Semi Displacement or Planing Motor Yachts." Majesty 120 won over the panel of distinguished judges from BOAT International with its energy-efficient naval architecture and optimum indoor-outdoor living features. For instance, her sundeck is 30% bigger compared to other yachts in her class, and she can accommodate up to 12 guests in her five (or up to six) cabins, further highlighting her huge volume.
Majesty 120 is available for sale through Smart Yachts,
click here to learn more
.
Source:
https://www.gulfcraftinc.com/blog/majesty120_designandinnovationawards_winner