The first photographs of This Is It revealed
The Italian Sea Group revealed the first photographs of the radical catamaran This Is It. The Monaco Yacht Show 2023 witnessed the grand debut of this amazing vessel. Crafted under the esteemed Tecnomar brand, this avant-garde yacht turned heads at Port Hercule, where she stood alongside another TISG catamaran, the Art Explorer.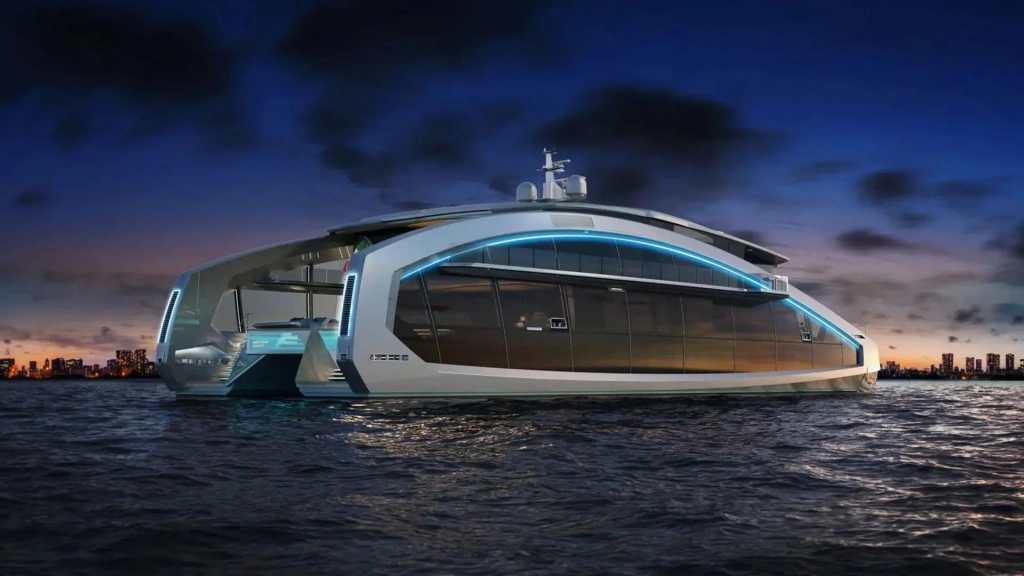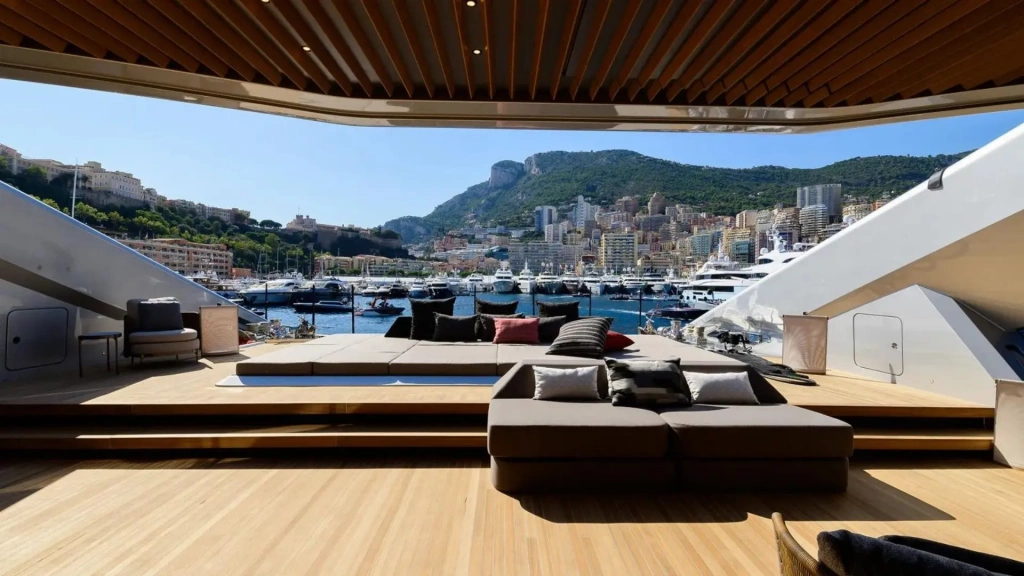 Tasos Papanastasiou, a self-made Cypriot and the founder of XM, one of the world's largest financial forex platforms, is the proud owner of This Is It.
This Is It's exterior boasts a sculptural design, inspired by the beauty of sea creatures, and a hull engineered for enhanced hydrodynamic efficiency, reducing fuel consumption. Complying with IMO Tier III standards, she is equipped with innovative exhaust gas treatment technology, Selective Catalytic Reduction (SCR), to minimize nitrogen oxide emissions.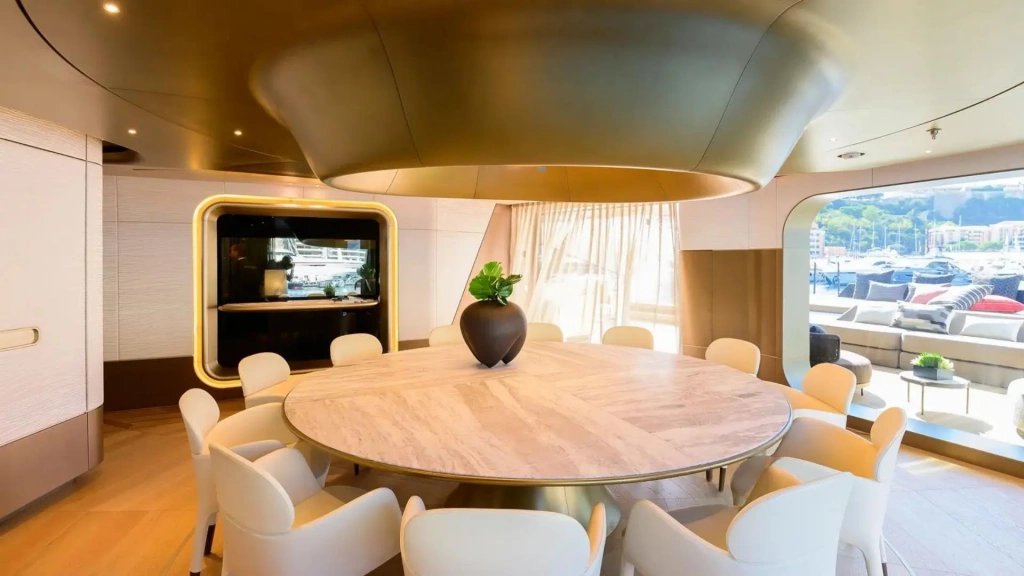 One of the most striking features of This Is It is her extensive glass windows, spanning over 600 square meters, which presented a weight control challenge due to the complex curved shape of the aluminum superstructure.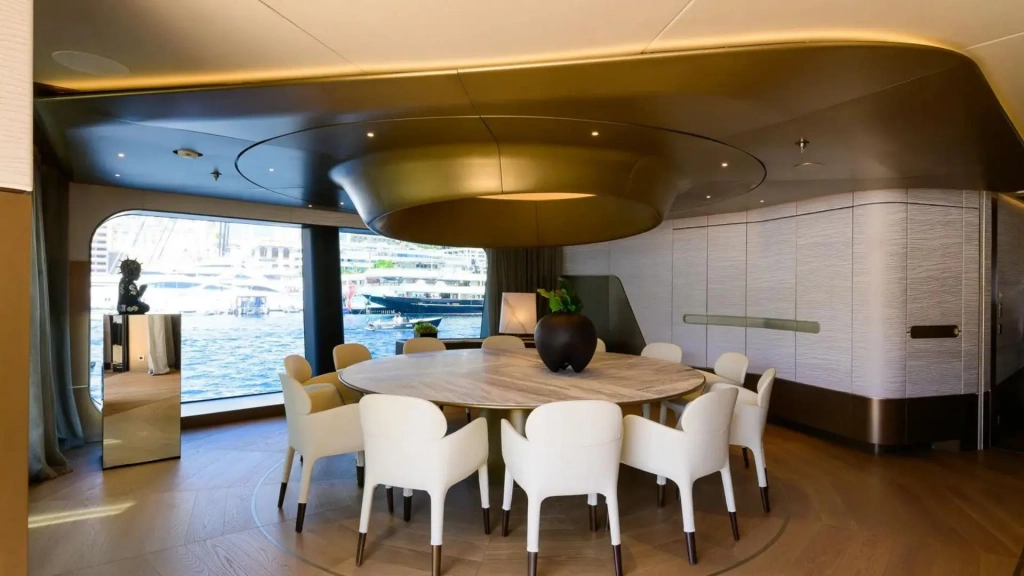 Inside, This Is It offers accommodation for 12 guests in 6 ensuite cabins, with the owner's area featuring a spacious layout akin to a seaside villa, complete with a panoramic terrace and vertical garden spanning two decks. An additional 12 crew members can be accommodated onboard.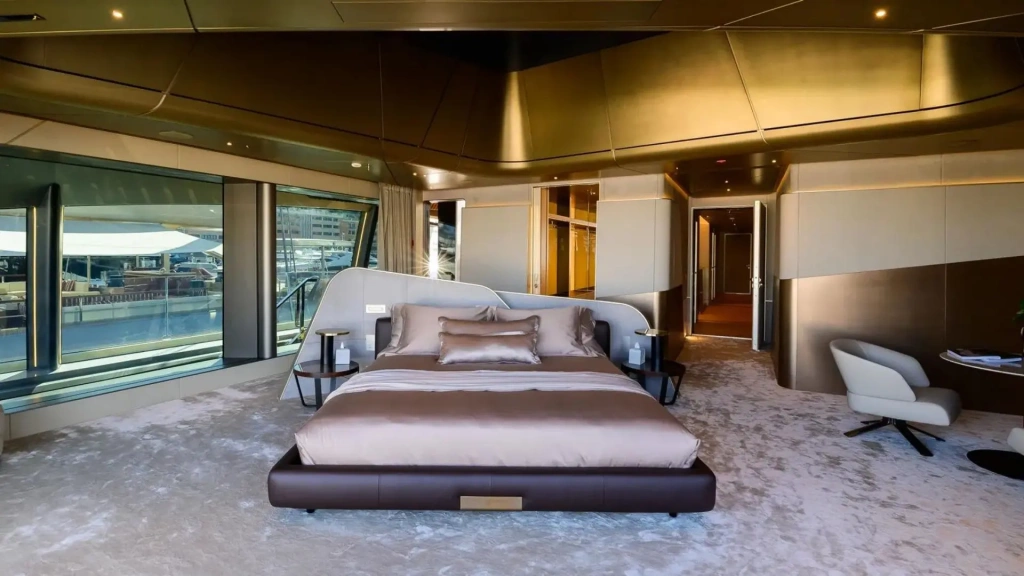 Interior design maestros Mattia Piro and Gian Marco Campanino of The Italian Sea Group have adorned the interiors in futuristic shades of champagne and platinum-grey. Smooth finishes like Alcantara suede, high-quality leather, and bronze, platinum, and gold metallic surfaces evoke pure luxury, as described by Campanino himself.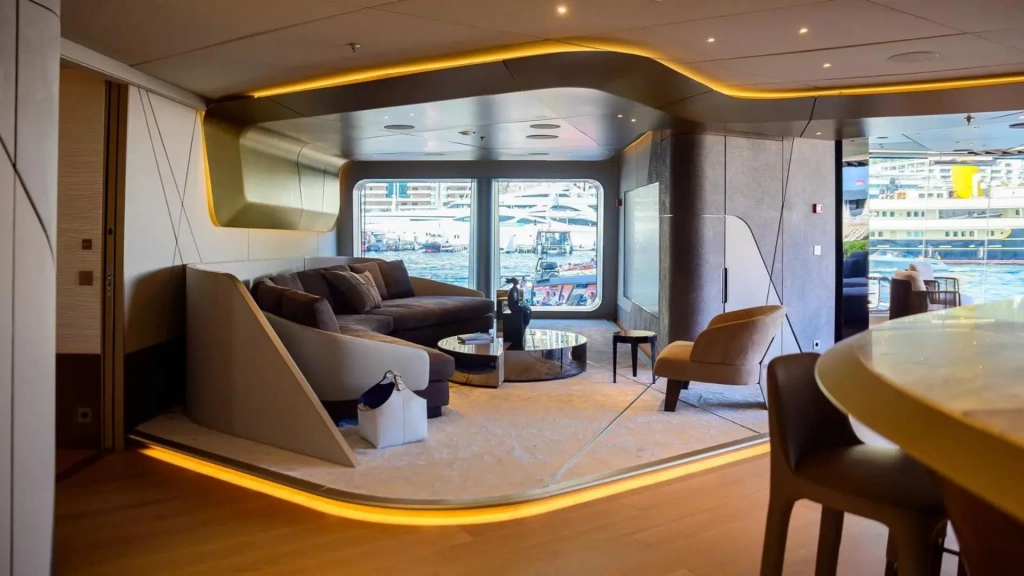 The main lounge connects seamlessly with the exterior lounge, creating a holistic convivial area with a bar, game zone, swimming pool, and formal dining space. An impressively equipped galley with polarized glass for events and show cooking adds to the luxury experience.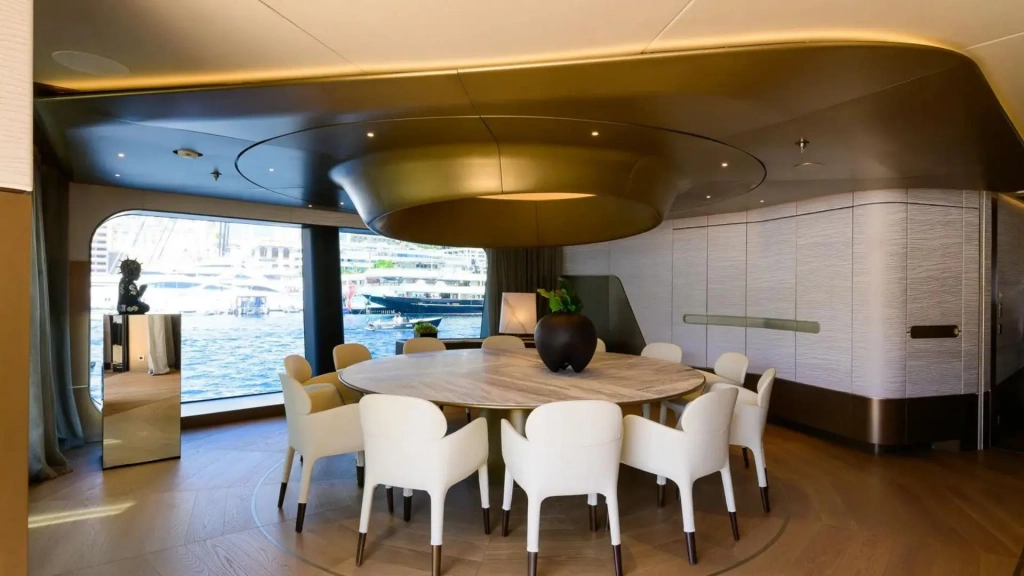 The upper deck hosts a spa with a dedicated treatment area, sauna, and sensorial shower. Adjacent to this is the yacht's "playroom," a convertible cabin perfect for entertaining children or serving as an additional guest room, as per the shipyard's design.
This Is It boasts a top speed of 19 knots and an impressive range of 3,500 nautical miles at 10 knots. She will be available for charter from April 2024.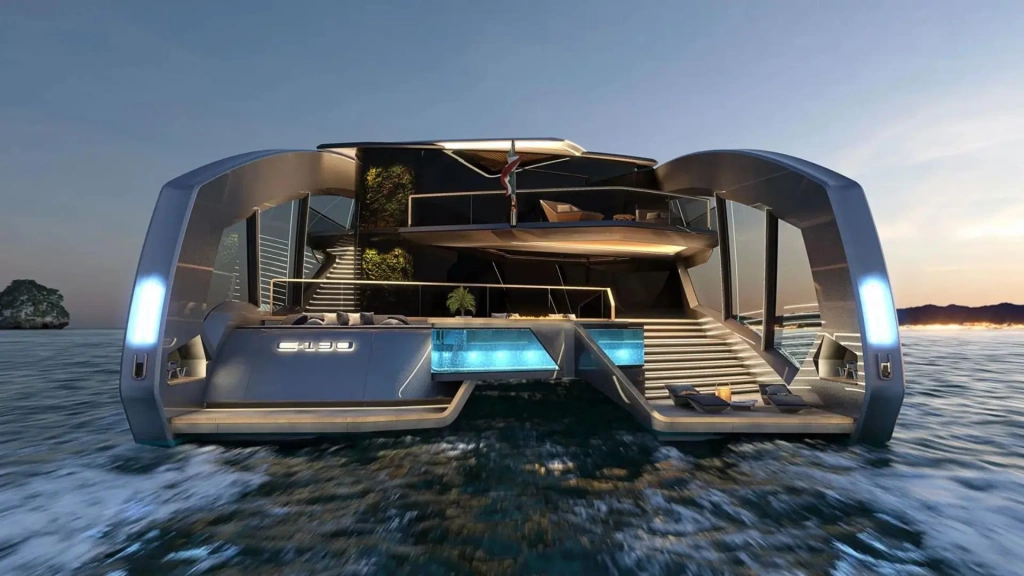 Watch our video:
https://www.instagram.com/p/Cx7qeEqr25E/
Photos: Sebastien Arsi, The Italian Sea Group
Source:
https://www.boatinternational.com/yachts/news/tecnomar-this-is-it-monaco-yacht-show