Fiart presents the brand new P48
In 2023, Fiart continues to captivate at the Cannes Yachting Festival, once again leaving a lasting impression with a stellar lineup and a dazzling world premiere, the
P48
, which we are thrilled to introduce in the following lines.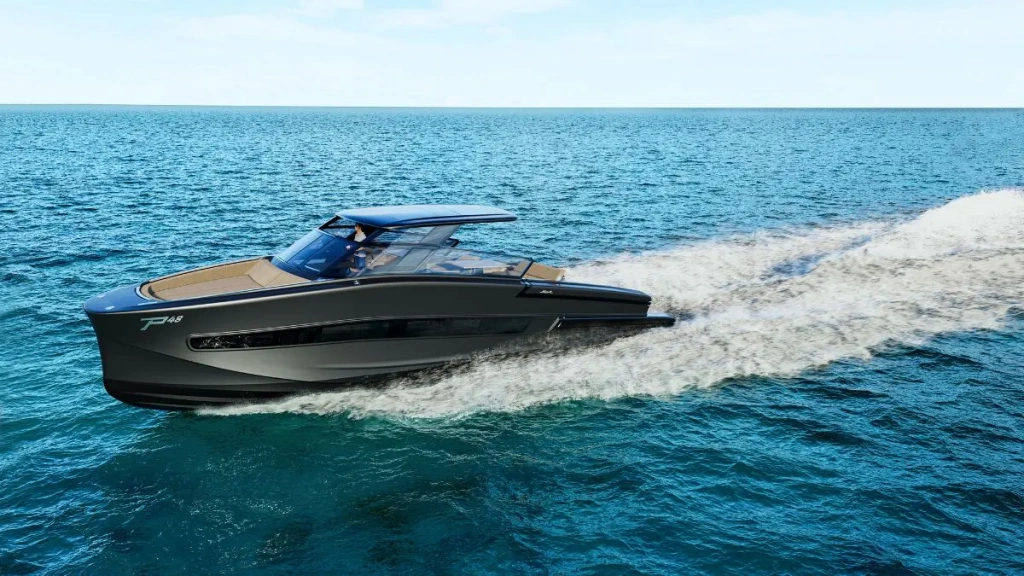 On the illustrious stage of the French Riviera, Fiart unveiled their latest flagship, the Seawalker Panorama 43, a versatile walkaround yacht designed for both leisurely cruising and extended voyages. This remarkable vessel exemplifies a fusion of passion, tradition, and innovation, catapulting the Italian shipyard into the realm of custom luxury yachts.
The
P48
, presented by CEO Giancarlo di Luggo and architect Stefano Pastrovich, is a masterful composition of aesthetics, functionality, and livability. It is set to complement the larger
P54
in Fiart's lineup.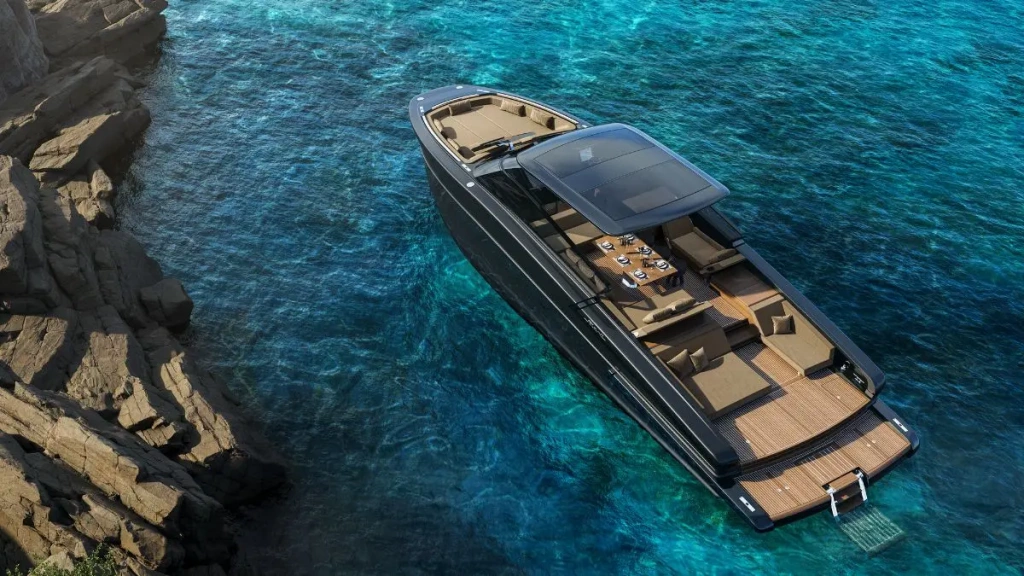 "
P48
is part of the project of a line that we studied with the architect Stefano Pastrovich dedicated to demanding customers, who are not looking for 'just any' boat, but 'THE' boat, unique and exclusive". said Giancarlo di Luggo, CEO of Fiart: "This project is wonderful and at the same time challenging for us, but it allows us to continue to grow and change, taking a step into a segment different from the usual one. Accepting this challenge led us to create something beyond our expectations, which we believe deserves different attention and care compared to mass production. This is why
P48
and
P54
are part of a dedicated Fiart line, produced to order and individually customized with Stefano's support, based on the owner's needs."
The exterior design is characterized by minimalism, optimizing every surface while prioritizing relaxation. A full-beam windshield, complete with a spacious central door, ensures safe passage between the bow area and the central space, emphasizing both interconnectedness and privacy — a hallmark of true luxury.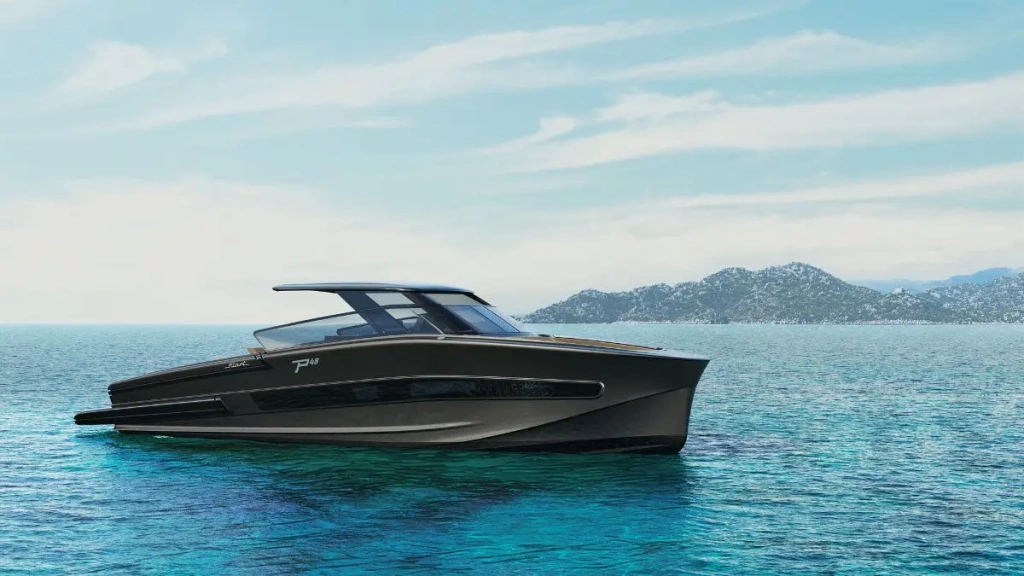 The living and outdoor areas feature expansive sundecks and lounge spaces, offering a convivial and serene onboard experience while keeping you in close contact with the sea. A tender garage and a transformative stern platform, serving as both a walkway and a seafront swimming platform, redefine the spatial experience, providing an exclusive and intimate connection with the water.
The interior of the
P48
is an embodiment of refinement and exclusivity. With generous and private spaces dedicated to rest, including two double cabins with en suite facilities, Fiart ensures that every aspect of your journey is steeped in luxury and comfort.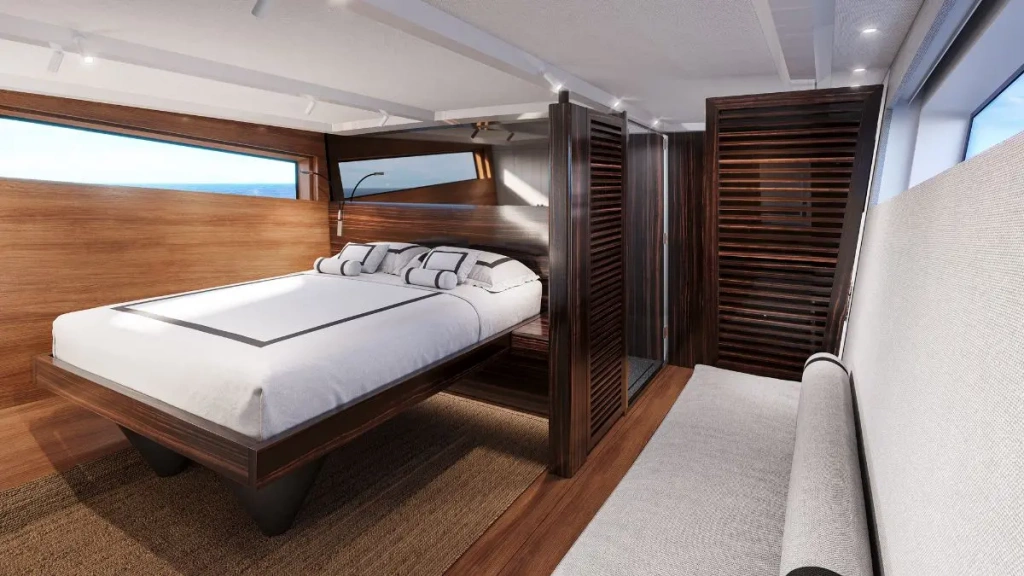 In line with Fiart's new approach, the
P48
and
P54
belong to an exclusive segment, catering to the unique needs of each shipowner. These vessels will not be products of a mass supply chain; instead, they will be crafted to order, allowing for individual customization. Collaborating closely with Stefano Pastrovich, Fiart's customers can ensure that these yachts perfectly meet their specific requirements.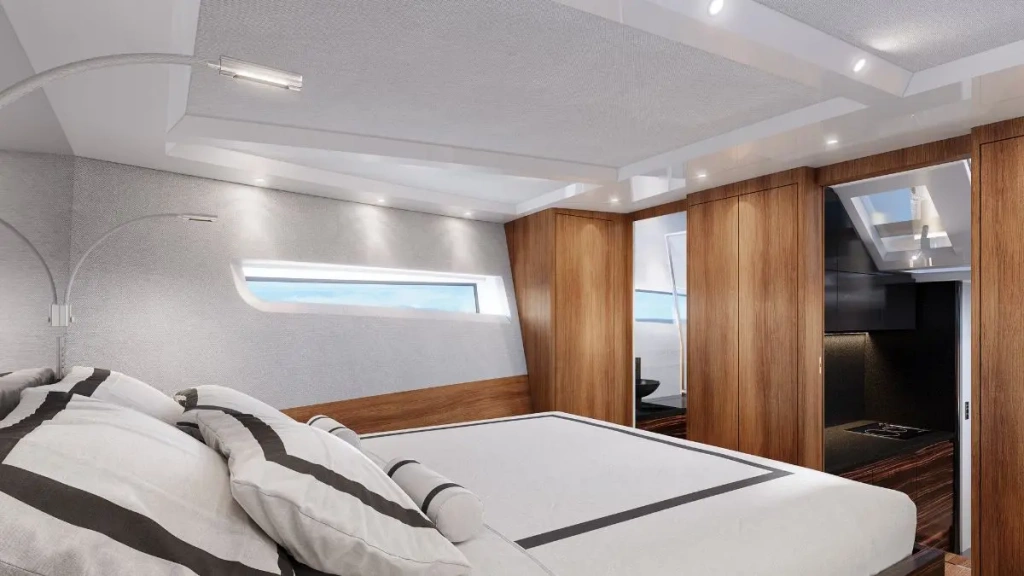 Fiart P48
is available
for order.