CONGRATULATIONS TO GALEON FOR VICTORY AT THE BOAT BUILDER AWARDS 2019!
The 5th IBI-METSTRADE Boat Builder Awards, held in conjunction with Raymarine, was held in Amsterdam. The competition is jointly organized by METSTRADE and the International Boat Industry (IBI).
METSTRADE is the world's largest trade fair for equipment, materials and systems for the yacht industry. It is conducted by RAI Amsterdam in conjunction with ICOMIA (International Council of Maritime Industry Associations).
The Boat Builder Awards were initiated in order to recognise individual and team success within boat building companies globally. The awards of METSTRADE and International Boat Industry magazine is a prestigious and widely recognised honour.
Nominees are acknowledged across ten categories of business achievement and we are pleased to announce that GALEON shipyard won the nomination International Distributor or Dealer Development! This trophy is awarded to manufacturers who have generated significant growth of their business through export success, by expanding their distributor or dealer network or by strengthening relationships with existing networks.
Established in 1982, Galeon remains a privately owned company specializing in constructing luxury yacht and motorboats. With clear vision and steady growth the shipyard has reached employment of over 1 400 people working on 35 000 square meters of production and assembly halls, capable of taking on even the most ambitious projects.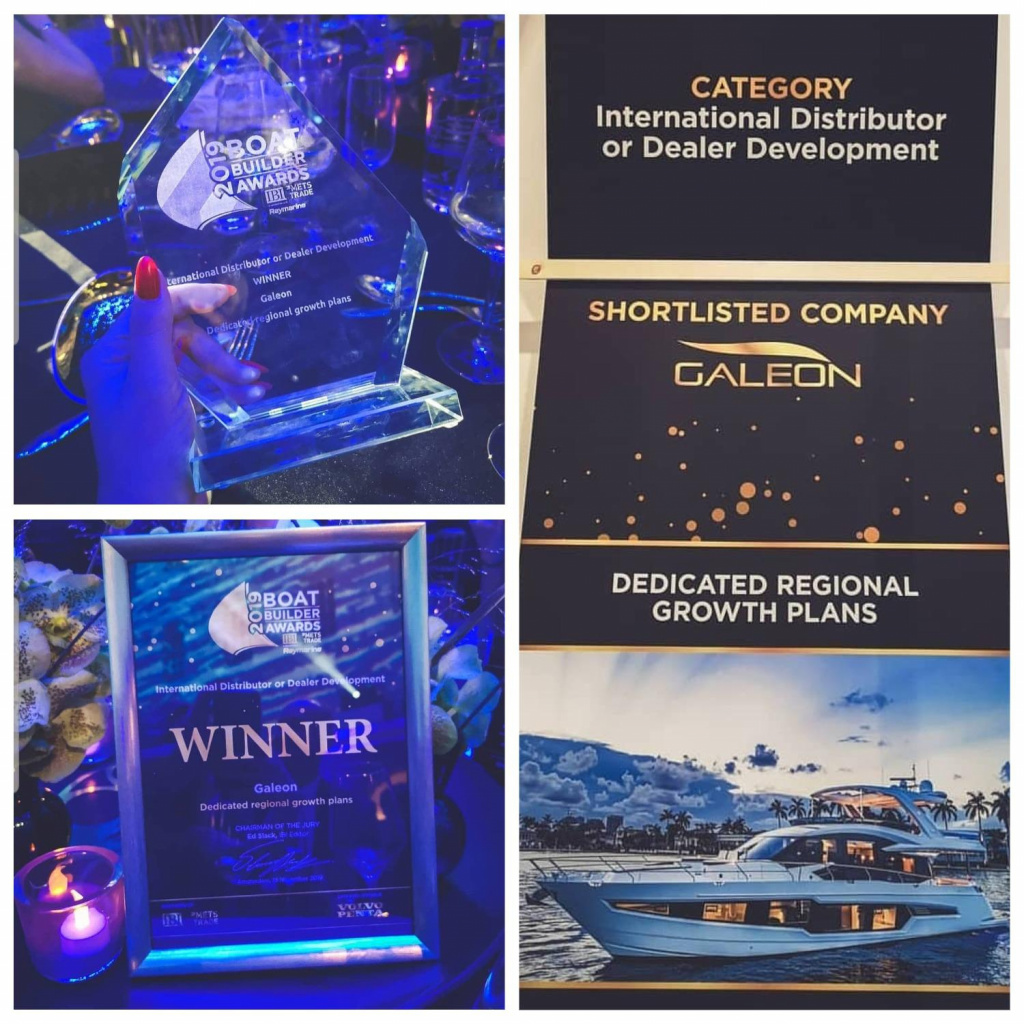 In order to maintain the highest quality standards Galeon has established a network of partner companies and suppliers, each highly specialized and regarded in their respective fields. This allows them to focus on what they do best – creating innovative designs and implementing them into ever-growing, range of Galeon yachts.