Buying a yacht for bitcoins
The first recorded bitcoin transaction was made by a Florida-based programmer, Laszlo Hanyecz, when he bought two pizzas for 10,000 BTC ($30). Today, those two pizzas would be worth about $565 million. Bitcoin's move into the physical world has unlocked the true potential of digital currencies and caused a global frenzy.
Cryptocurrency can be used to pay for real estate, cars, art and now even yachts. Some yachts are officially available for purchase with bitcoins:
• 72m Azteca by CRN is the largest yacht officially offered for sale for bitcoins.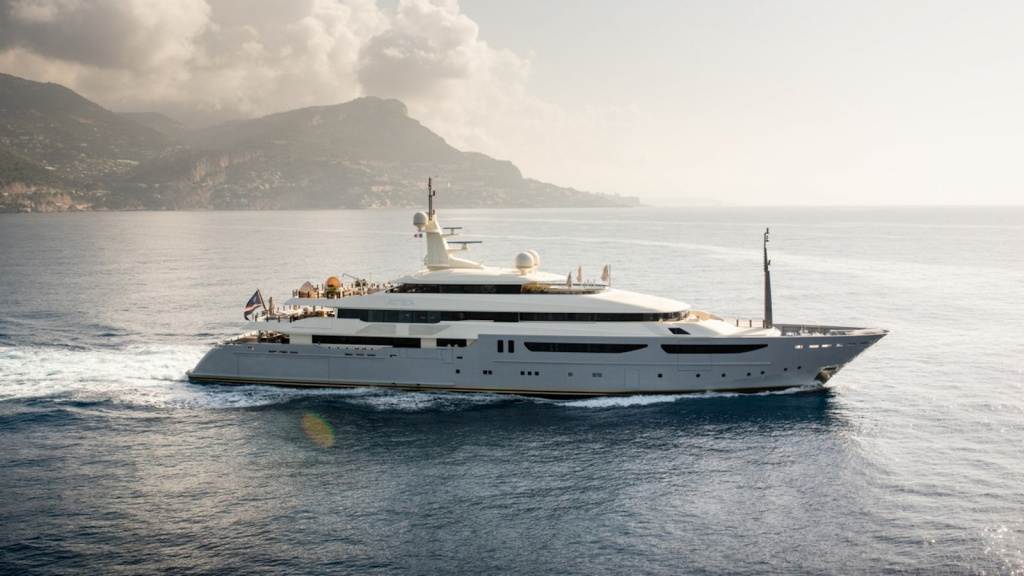 AZTECA was designed by Nuvolari & Lenard, with numerous spaces to socialise and entertain. The main salon is a huge area with a piano and a generous lounge area. There is also a separate dining room, a huge sky lounge, plus a cinema room and an elevator. AZTECA also has the bonus of a spa and hair salon. A vast sun deck is complete with dining area midships and a Jacuzzi forward, plus a spacious aft deck terrace.
Year: 2010
Length: 72m
Beam: 13.5m
Gross Tonnage: 2043 GT
Staterooms: 8
Cruising speed: 15 Knots
• 50m JoyMe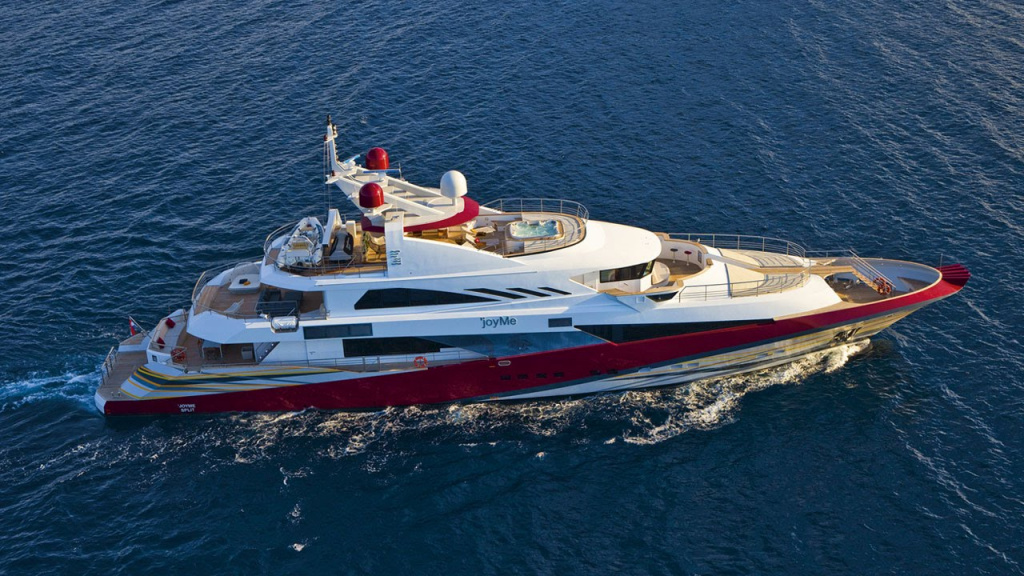 The 50 meter trideck displacement superyacht JoyMe offers accommodation for up to 12 guests in 6 en-suite air-conditioned cabins and has crew quarters for 11 crew members. The lower deck is fitted with the Gym, Finnish sauna & Hammam SPA with sea view, while the main deck has 4 luxurious guest cabins with large bathrooms. JoyMe also offers an Owner's deck featuring a luxurious stateroom and a private lounge. The sundeck boasts a 3.5 meter Jacuzzi and sky lounge.
Year: 2011
Length: 50m
Beam: 9.12m
Gross Tonnage: 620 GT
Staterooms: 6
Cruising speed: 14 Knots
• 32.9m XO of the Seas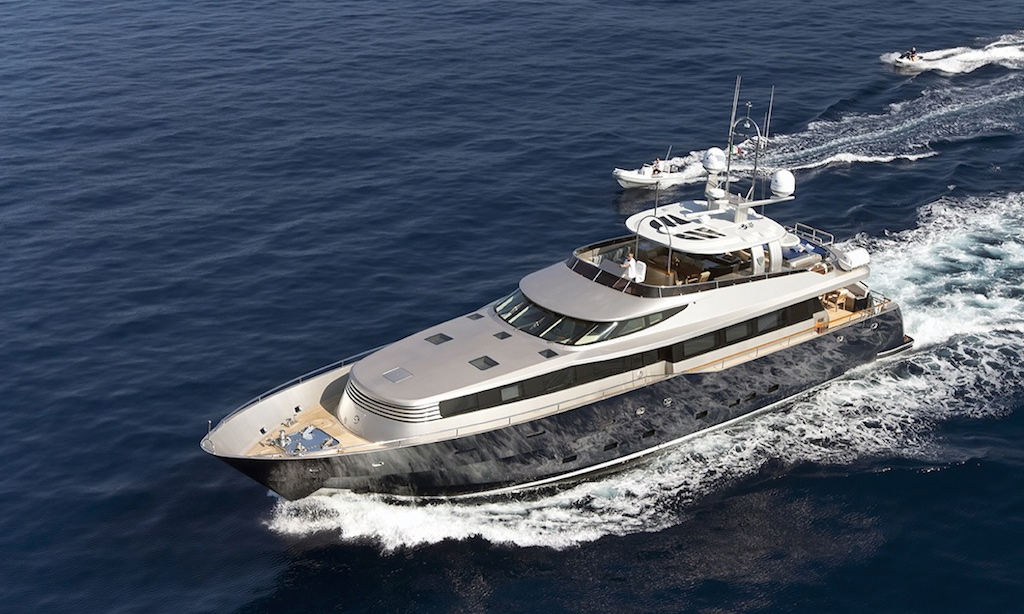 The contemporary interiors of XO of the Seas were designed by Scandinavian designer Marko Paananen. Up to 11 guests can be accommodated in five cabins including a master suite on the main deck. XO of the Seas boasts a spacious sundeck complete with Jacuzzi, sunbeds, lounge and dining area perfect for socialising.
Year: 2012
Length: 32.9m
Beam: 7.6m
Gross Tonnage: 225 GT
Staterooms: 5
Cruising speed: 10 Knots
• 30m Lady Amanda by Couach Yachts is available for charter with bitcoins.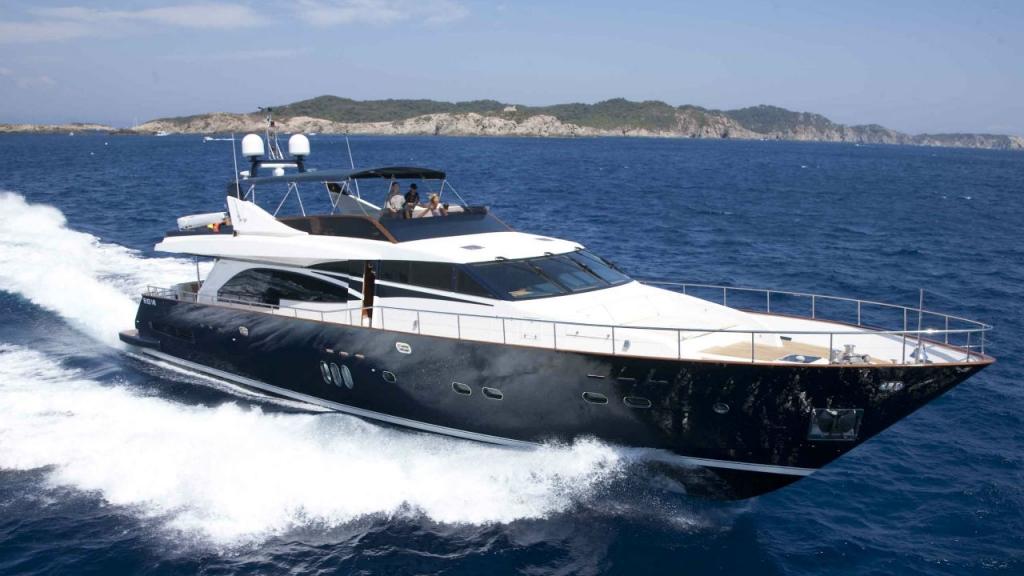 Lady Amanda offers impressive leisure and entertaining facilities and a comfortable, luxurious on-board experience following its 2018 refit. She features a variety of amenities to ensure comfortable charter vacations, including Air Conditioning, Wi-Fi connection on board, Jacuzzi and a nice selection of water toys. Her layout accommodates up to 10 guests in 4 staterooms, including a master suite, 1 VIP stateroom, 2 double cabins and 2 pullman beds.
Year: 2006/2018
Length: 30m
Beam: 6.75m
Staterooms: 4
Cruising speed: 26 Knots
If you are interested in buying the yacht of your dreams for bitcoins, please contact us:
Phone / WA +33 7 52 07 05 50
Email
julia@smartyachts.com