95m Amplitude: The Futuristic Superyacht Concept with Dual Inflatable Wing Sails
Design house M51 Concepts unveils Amplitude, a unique 95m superyacht concept. This aluminum and composite vessel integrates two inflatable wing sails, showcasing cutting-edge technology.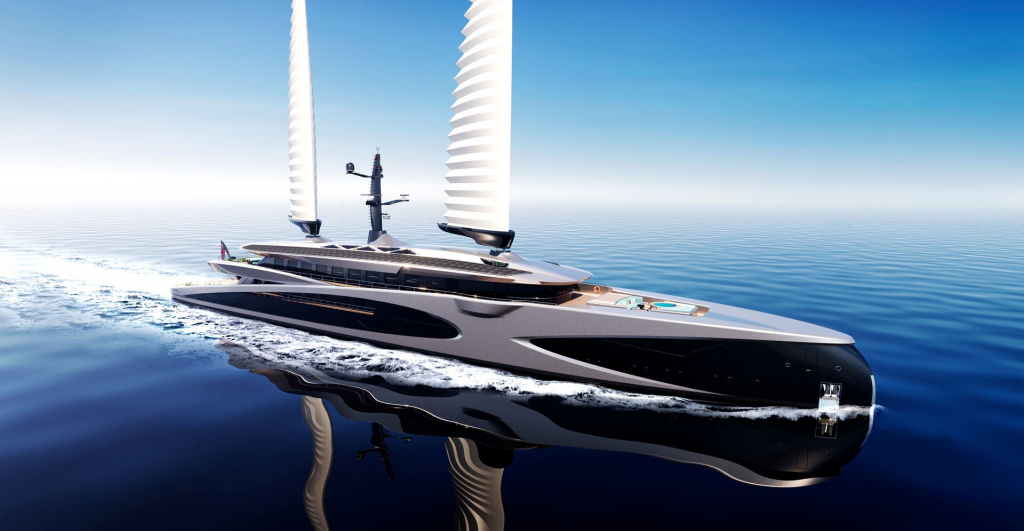 Equipped with inflatable wing sails, this developing technology offers operational advantages by eliminating the need for complex deck equipment. The sails can be easily inflated or deflated and controlled by a computer for automatic sailing, capable of withstanding different wind conditions.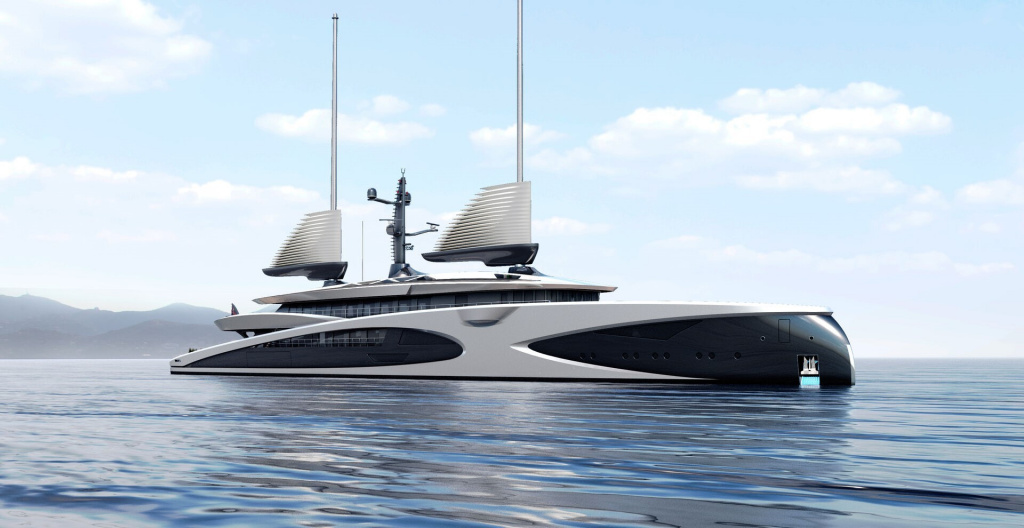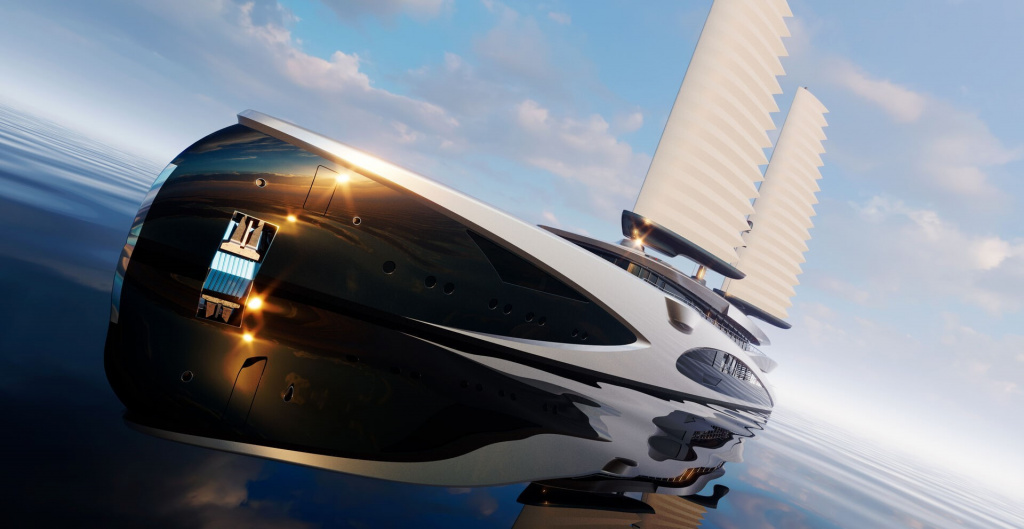 Amplitude's modern interior design incorporates traditional yacht materials like wood and marble as highlights. The bridge deck features a spacious living and entertainment area with vaulted ceilings, skylights, dining options, and a lounge bar wrapping around the inflatable mast.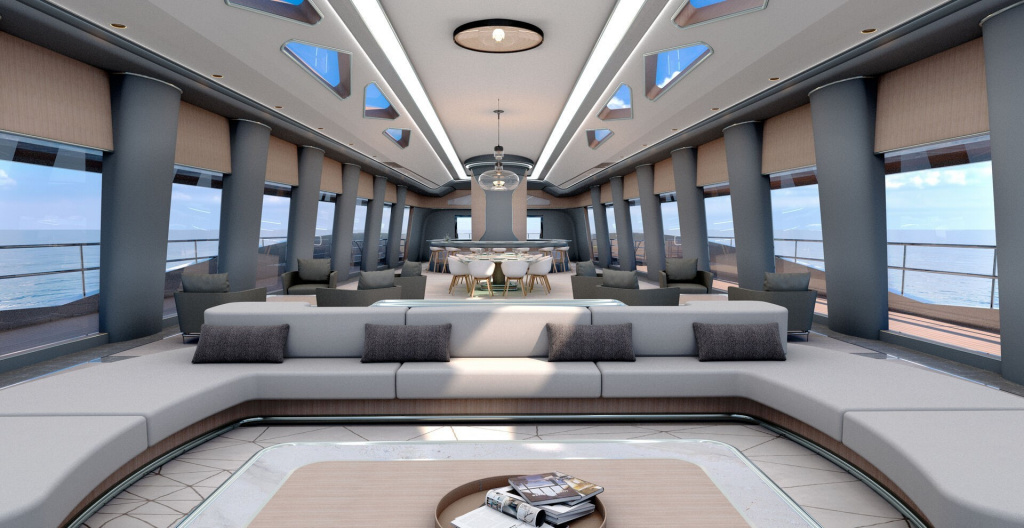 The forward wall of the bridge deck consists mostly of LED screens, displaying the ship's front view or serving as a communal movie-watching experience.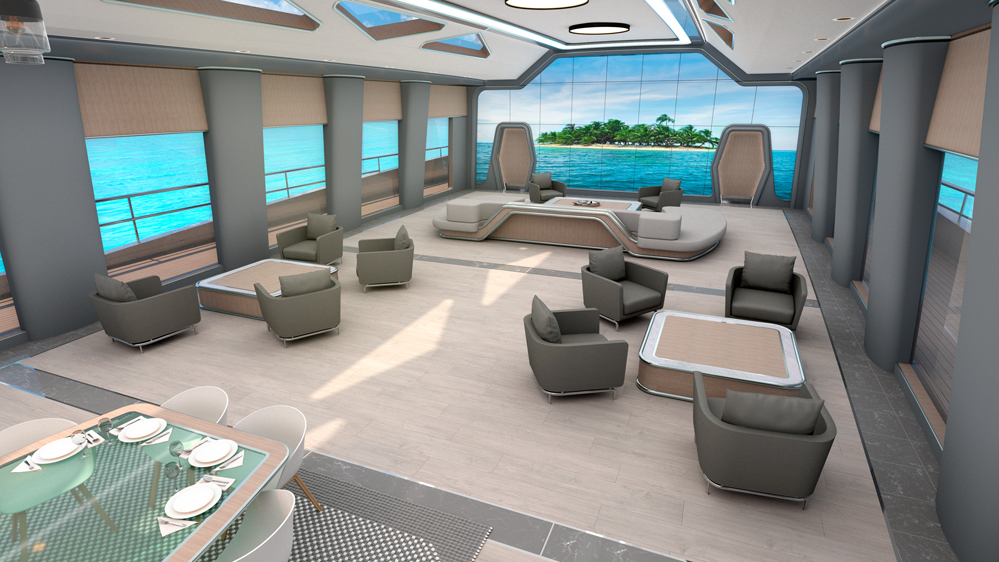 Amplitude's full-beam master suite includes an LED display wall and a corner bathtub separated by glass walls. The remaining guest accommodation comprises two VIP staterooms, four twin cabins, and two staterooms for staff.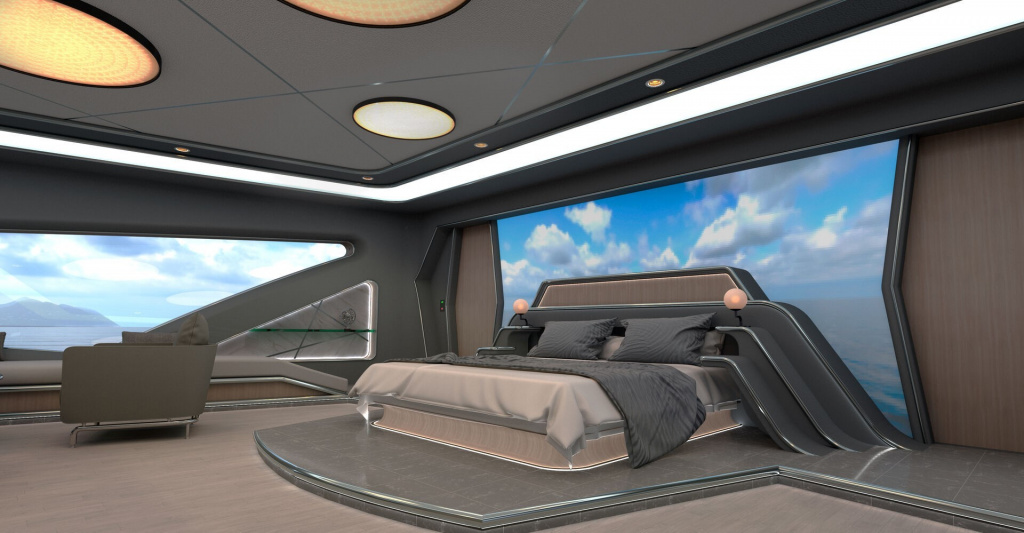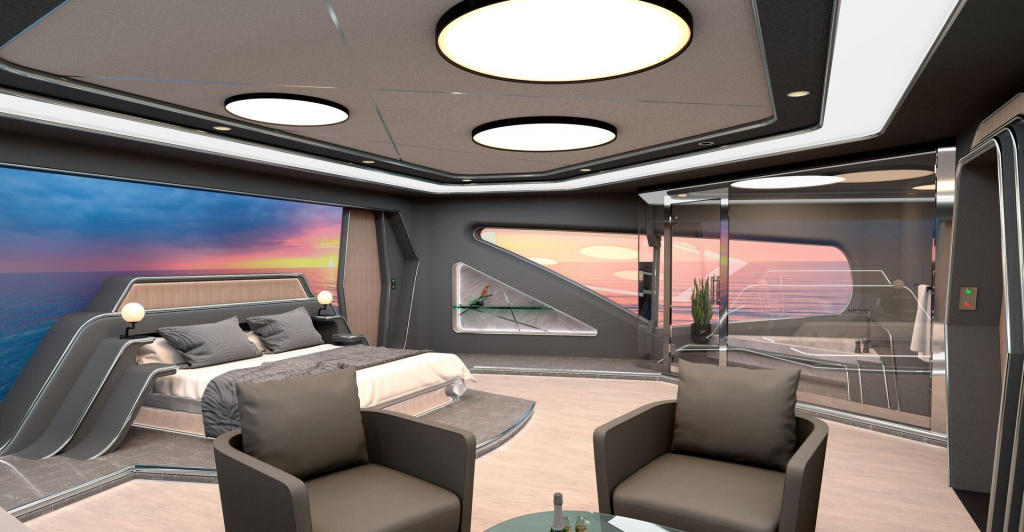 Amplitude's exterior deck spaces reimagine the sundeck layout, with a hot tub and seating on the forward deck, and ample lounge space aft with integrated sunbeds. The aft also offers alfresco dining with a semi-enclosed seating area, and a large swimming pool.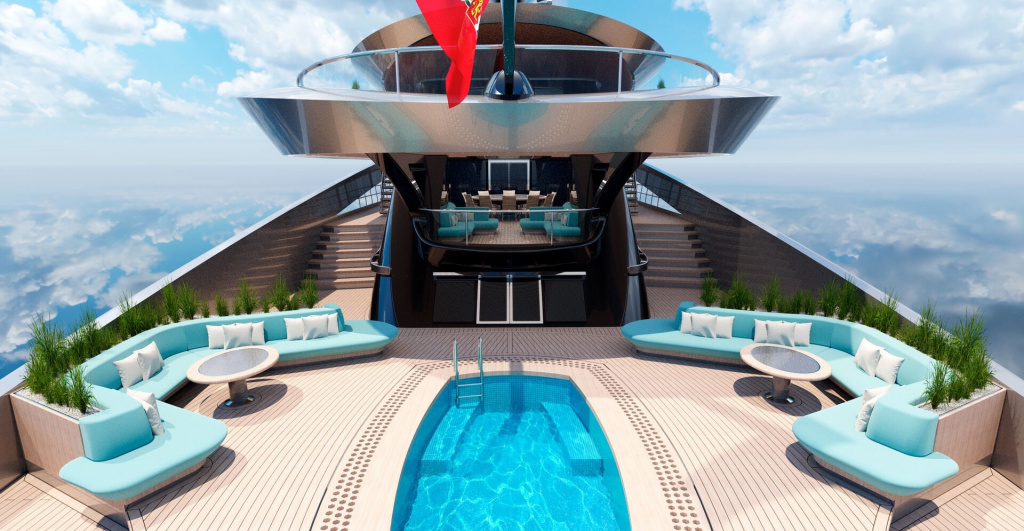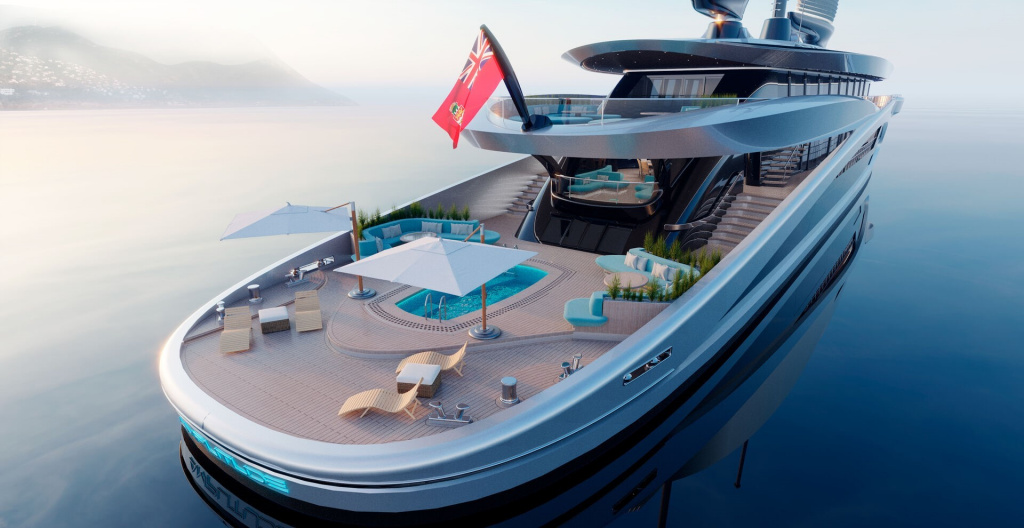 Powered by a hybrid-electric system with HVO generators, an electric motor drive, and solar panels, Amplitude achieves a sustainable propulsion solution.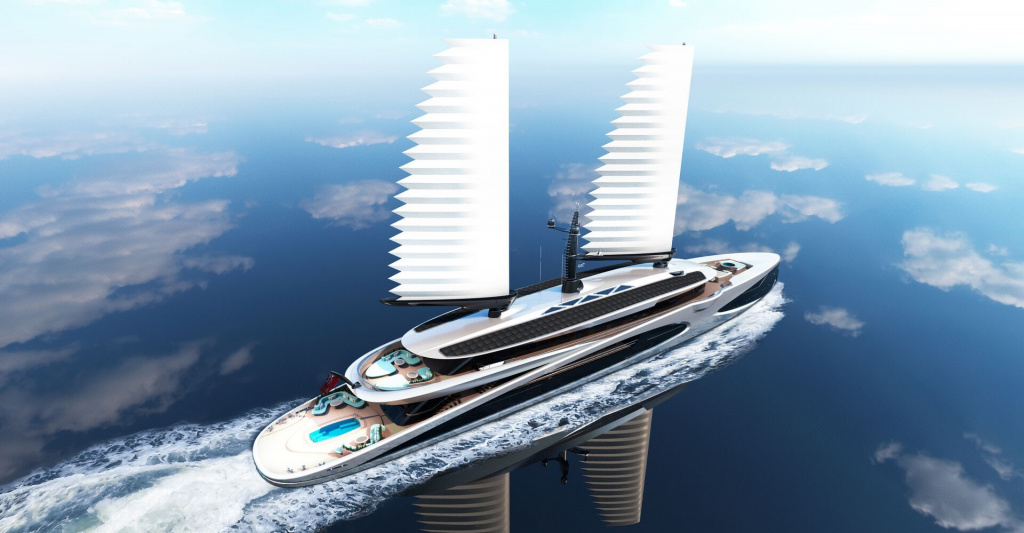 Source:
https://www.superyachttimes.com/yacht-news/m51-concepts-yacht-concept-amplitude
Images: M51 Concepts