85m Feadship superyacht concept revealed
This year's Monaco Yacht Show saw the debut of Slice, a stunning 85-meter superyacht concept from Dutch manufacturer Feadship. Slice was conceptualized by Studio de Voogt, whose lead designer Chris Bottoms and head of design Tanno Weeda claim that the vessel is intended to "turn the inside out and the outside in."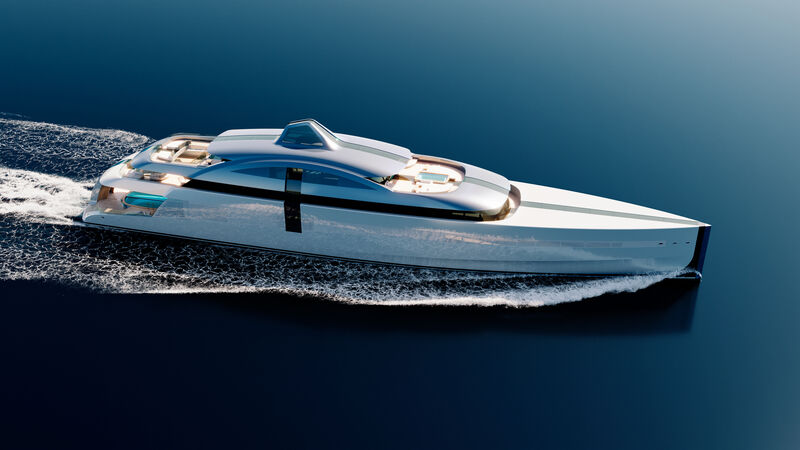 She has a glass strip that spans the full length of her, as befits her name, from bow to stern. This feature allows natural light to enter the vessel through various decks, reimagining yacht passageways as delightful spaces.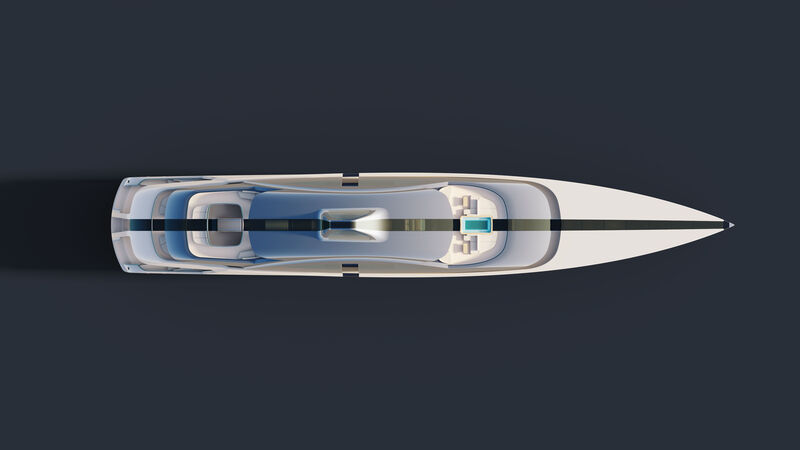 The 70 square meter atrium, which is unobstructed by the staircase and ringed by cascading circular balconies, is a distinctive feature made possible by her unconventional layout.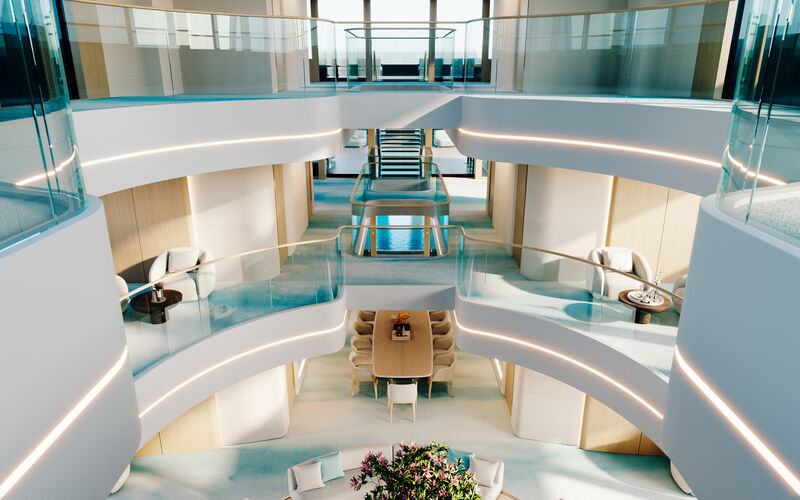 On the aft deck, there is a 10-meter multilevel pool that the design team meticulously created by employing data science to insert hidden dampers to reduce "slosh" for users.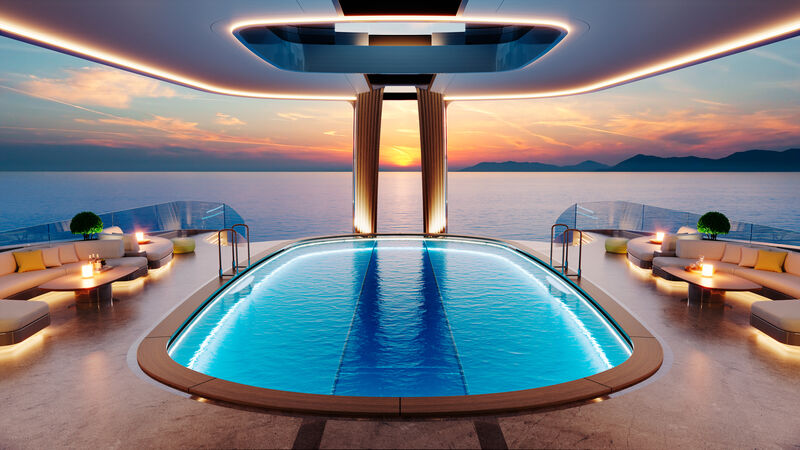 Slice, which is 85 meters long and has a generous 14-meter beam, has space for a crew of up to 24 people and up to 20 guests.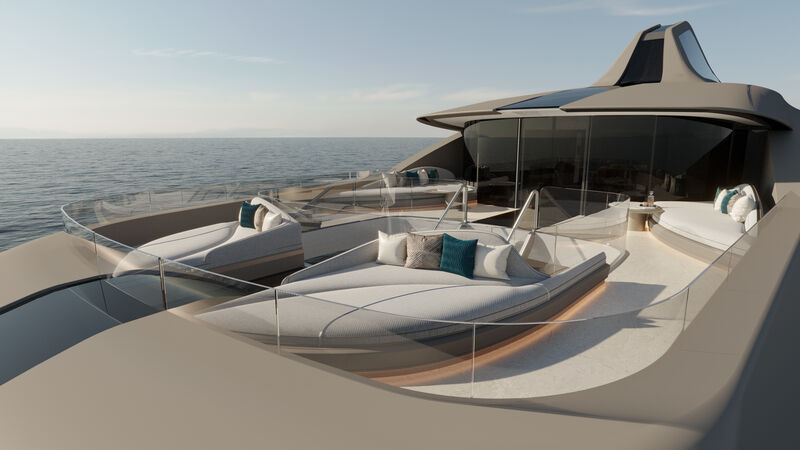 She is expected to cruise at 11 knots comfortably and reach a top speed of 16 knots, making it capable of cutting through the water quickly.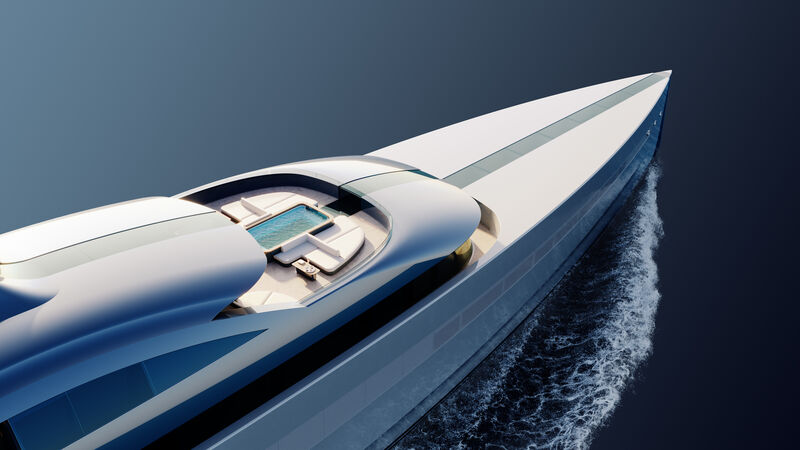 Feadship appealed to Dutch designer Marco van Ham for assistance with her plan and instructed him to completely avoid teak. Instead, the interior features contrasting bright and matte surfaces that highlight materials like backlit marbles and onyx, liquid metals, silver leaf, shagreen, straw marquetry, and pyrite.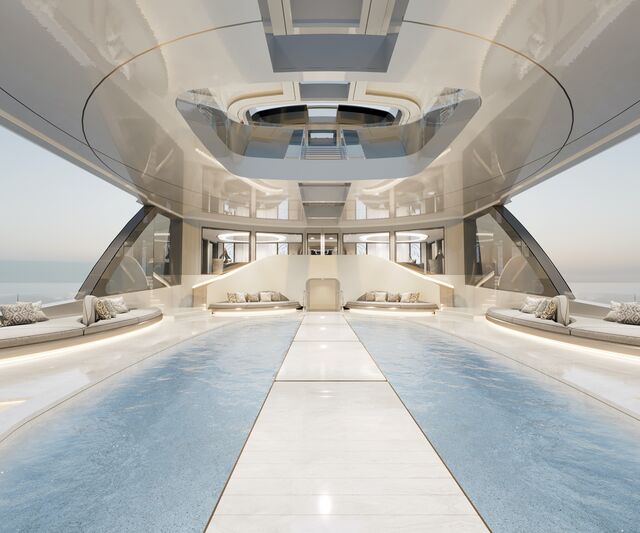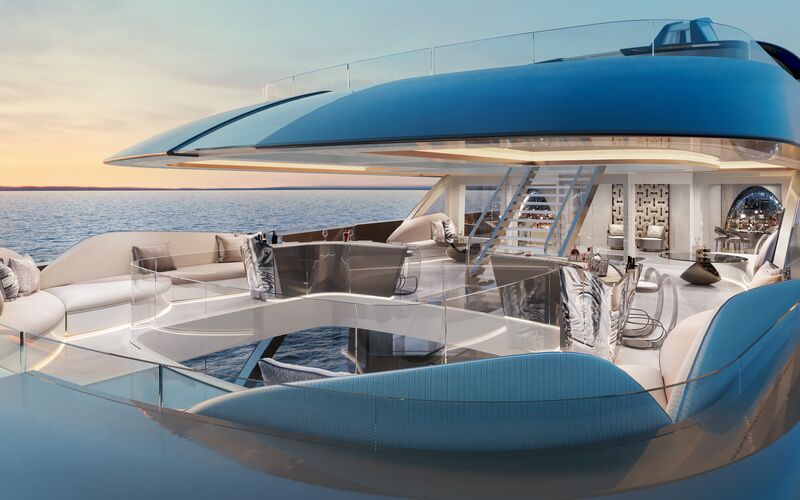 On board, there is a sense of tranquility and refinement thanks to the use of warm, neutral textiles and low furniture, which is purposefully used to prevent blocking views.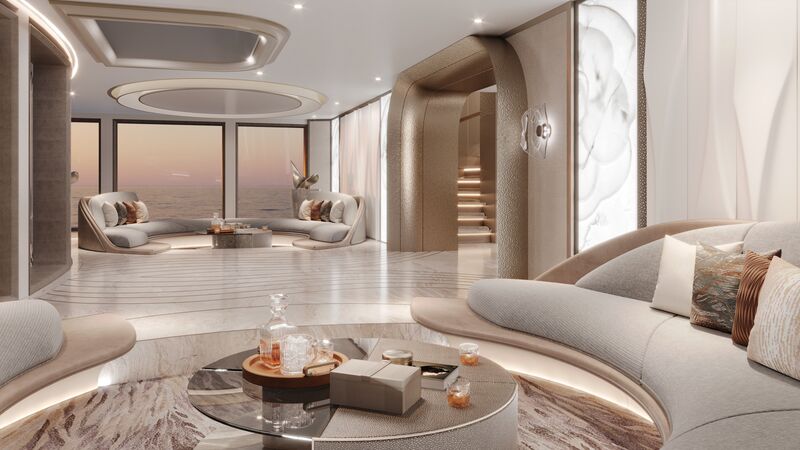 Source:
https://www.superyachttimes.com/yacht-news/feadship-reveals-85m-superyacht-concept-slice
Photo: Feadship