60-metre airship by AirYacht
Swiss company AirYacht has unveiled an impressive concept yacht that can travel by sea and fly through the air. The 60-metre yacht offers 750 square metres of living space. The aerodynamic shape and low weight are crucial to the design of the AirYacht. The living area will not be equipped with engines to support the light weight.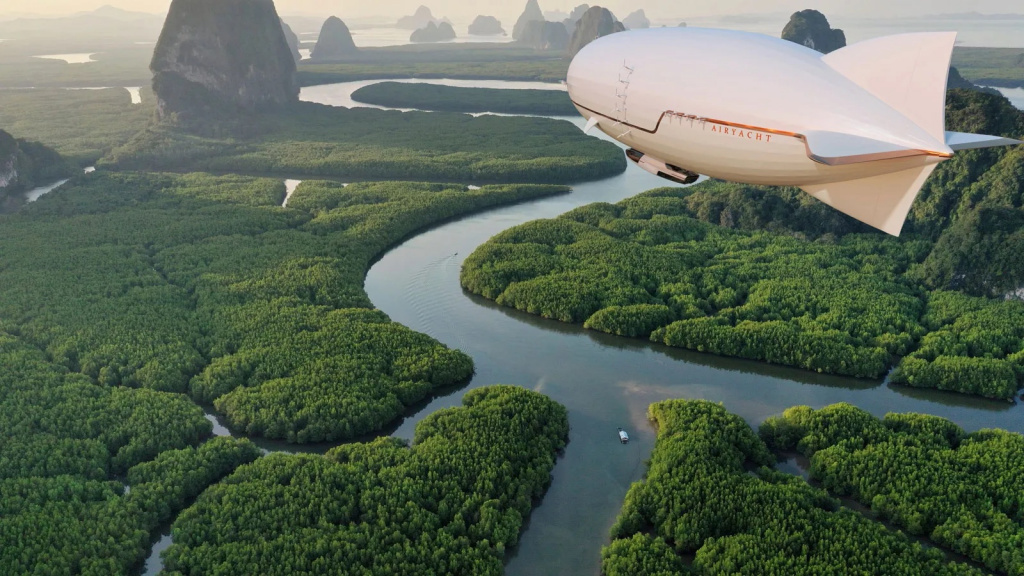 The configuration can be chosen from three options, five or six cabins for 10 to 12 guests on board, including an owner's suite, or a crew of 12 and a pilot crew of three in the third option.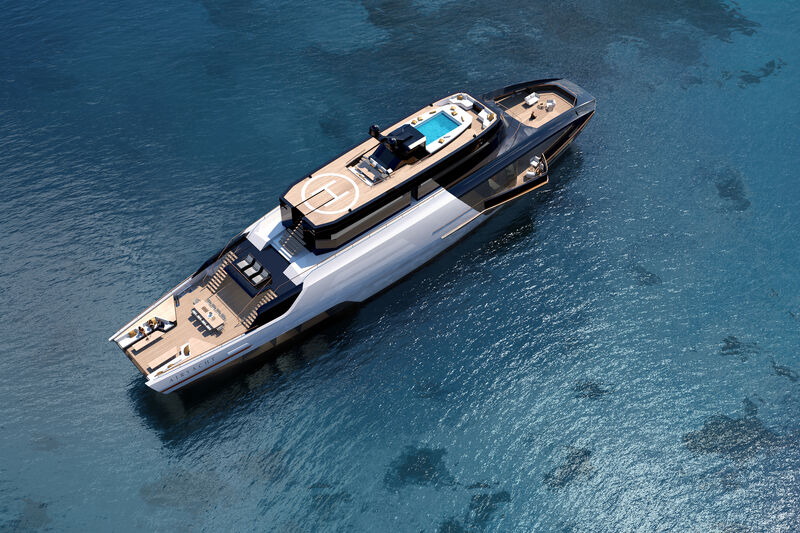 The AirYacht consists of two separate modules: A 200-metre helium-filled airship is attached to an ultralight all-carbon 60-metre yacht.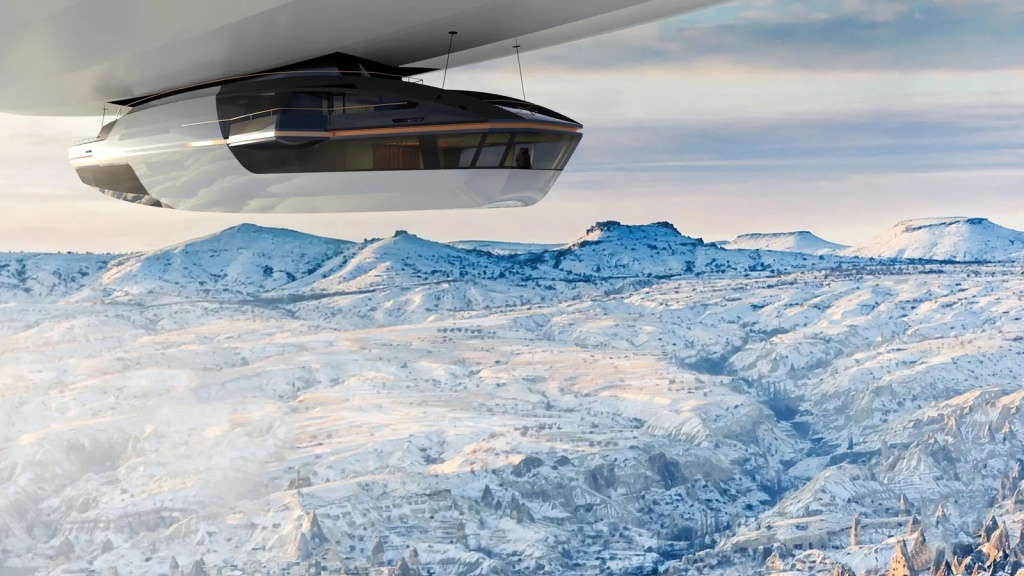 AirYacht will feature a lift, swimming pool, gym and sauna. There will also be a helipad, garage for cars, jet skis and tenders.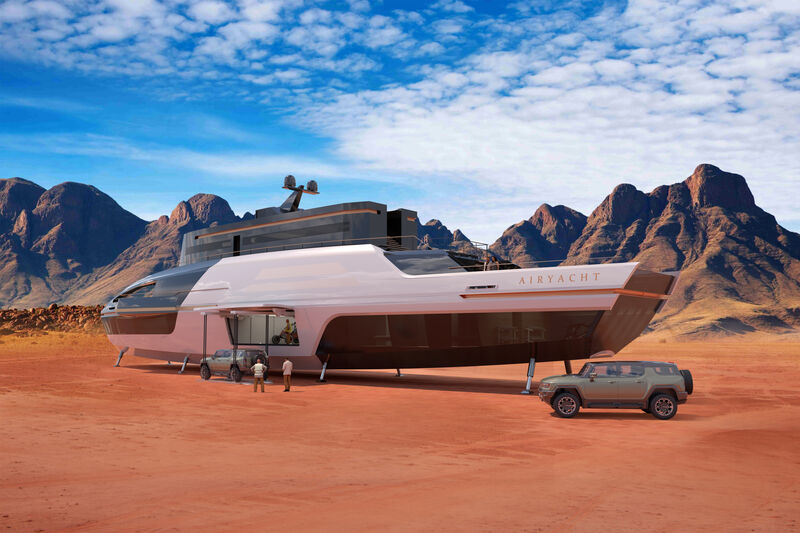 The yacht will be able to cruise at an altitude of 100 to 200m and will have a top speed of 50 knots. The first hull is scheduled for delivery in 2026.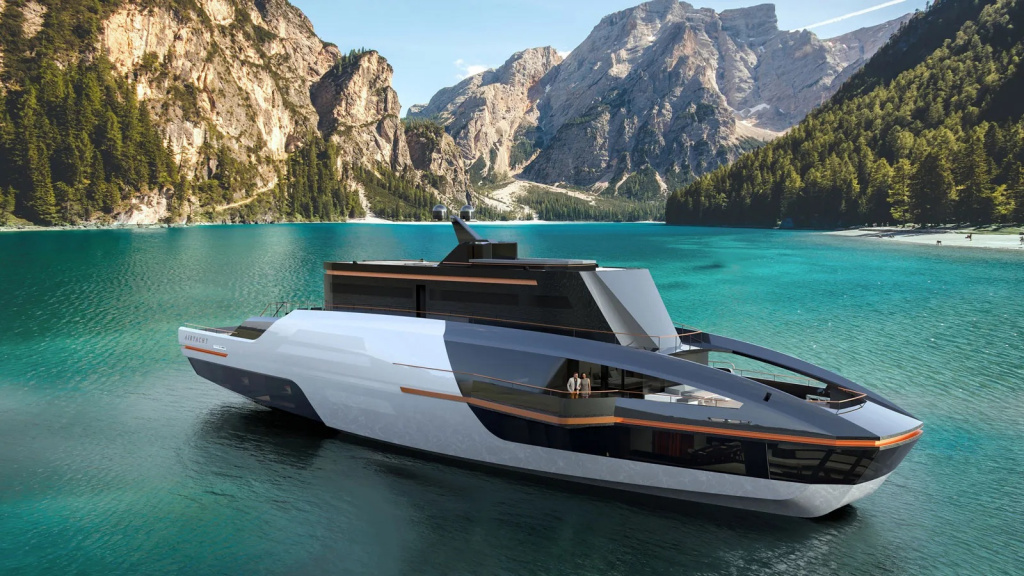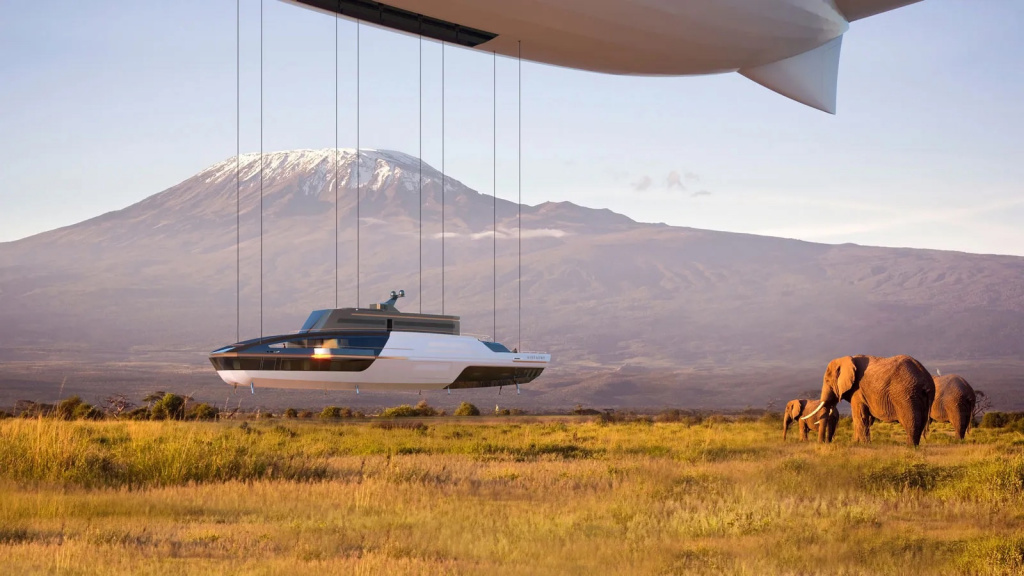 Source:
https://yachtharbour.com/news/60m-airship-yacht-concept-revealed-by-airyacht-5426