The 7 biggest superyachts at the Monaco Grand Prix
The Monaco Grand Prix attracts luxurious superyachts every year for a weekend of high-octane Formula One racing and exclusive events in the heart of Monaco. Yachts docked stern to the circuit offer a premium view of the action, while anchored superyachts provide privacy and seclusion. The article lists 7 biggest superyachts to watch out for at the 2023 Monaco Grand Prix.
▫️ 126.2m Octopus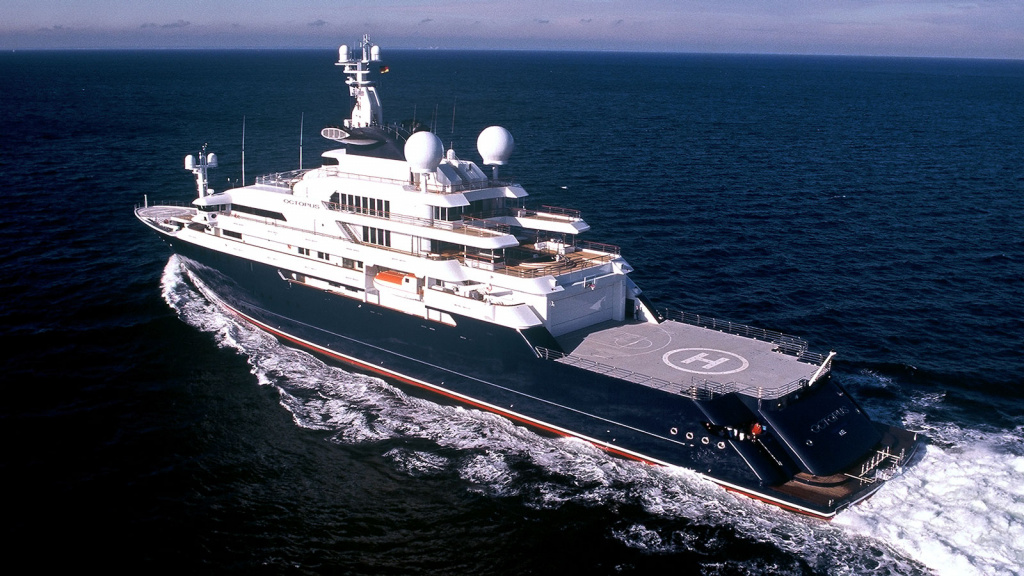 The 126-meter Octopus is a luxurious yacht designed for exploration and scientific research voyages. She features a blue and white hull and superstructure, designed by Espen Oeino International, with two helipads and a hangar aft. This superyacht is equipped with highly sophisticated technology and is capable of voyages requiring months at sea. It is one of the largest and most spectacular examples of a full-fledged yachting and exploration vessel.
She is available for charter from €2,200,000 p/w.
▫️ 93.25m Mayan Queen IV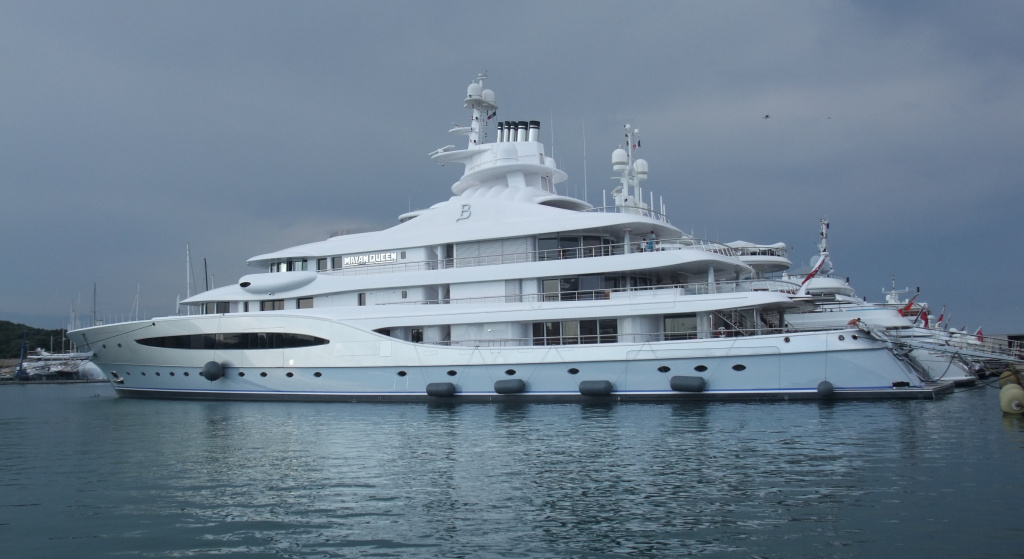 The Mayan Queen IV is a luxurious motor yacht that was built in Germany by Blohm + Voss at their Hamburg shipyard and was delivered to its owner in June 2008. Designed by Tim Heywood Design, the yacht has a length of 93.25m. The interior is styled by Terence Disdale, an English designer. She can accommodate up to 16 guests in 8 suites. The yacht also has a crew capacity of up to 24, ensuring that guests have a relaxed and comfortable experience aboard.
▫️ 90m Lionheart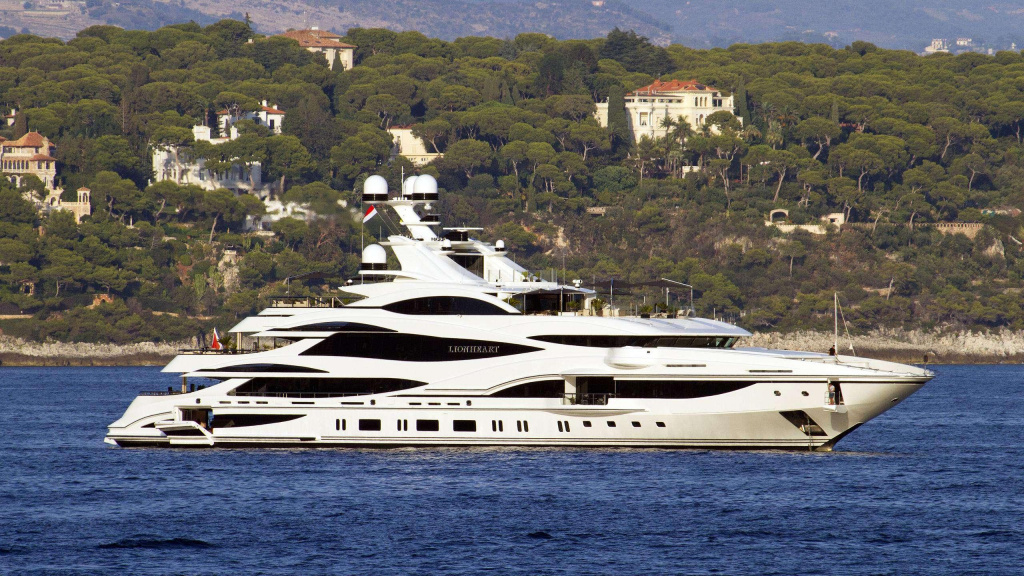 Lionheart was delivered to its owner in July 2016 and has a curvy superstructure with four decks. The yacht's exterior was designed by Stefano Natucci, a longtime collaborator of Benetti. Lionheart is equipped with various amenities. Onboard, there is a beach club, a swimming pool, a Jacuzzi, and a helipad. Additionally, there is a wellness center with a gym, a spa, and a beauty salon. An elevator connects the yacht's decks.
▫️ 90m Phoenix2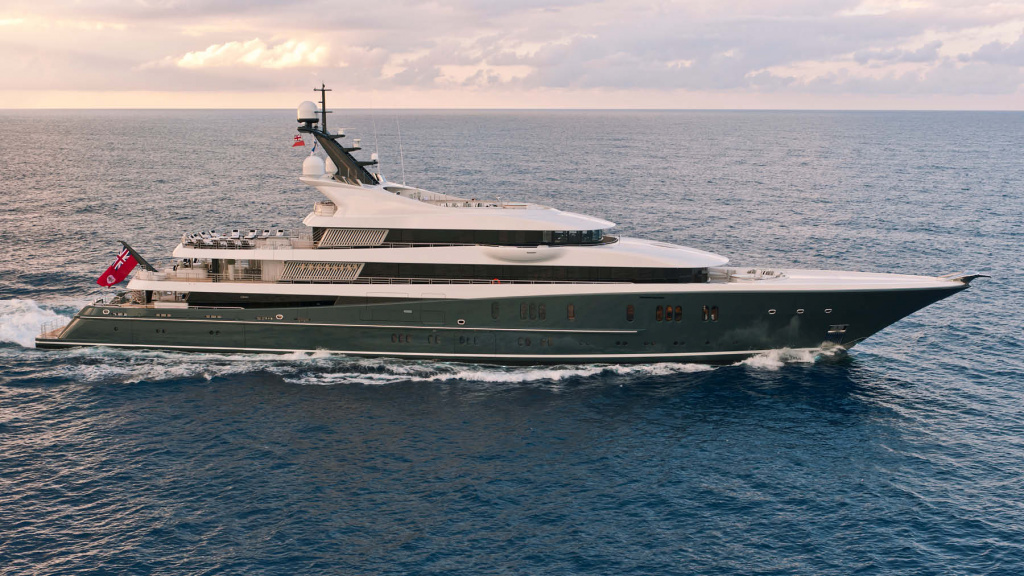 Phoenix 2 is an impressive 90-meter vessel launched by Lurssen Yachts in 2010 and refitted in 2019. The exterior of the mega-yacht was designed by Andrew Winch Designs. The luxurious interior, updated in 2019, is inspired by the Art Deco design of 1930s New York City. The two-level owner's suite offers incredible ocean views. The private forward deck with spa pool provides privacy for the client. Other features include a large pool, huge swim platform & beach club, cinema room, gym, spa deck, beauty salon & hammam.
Available for sale and asking €124,950,000 (EU VAT paid)
▫️ 88.5m Cloud 9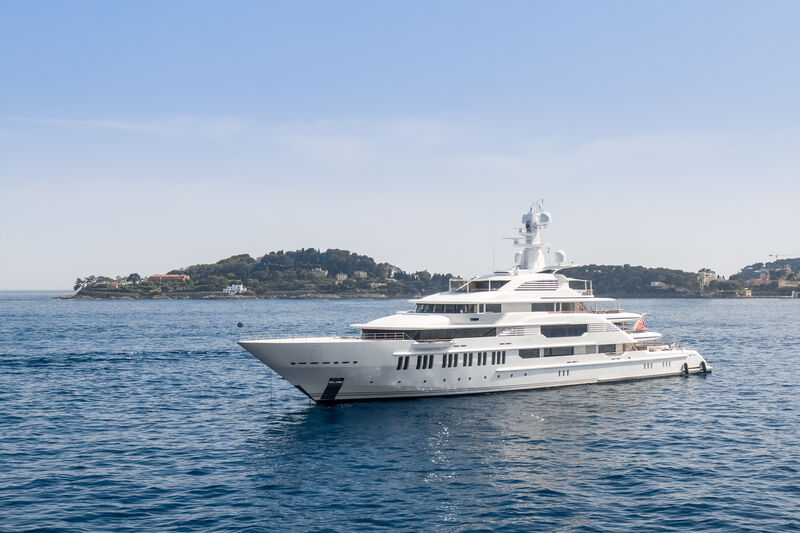 The Cloud 9 is an 88.5m motor yacht built by Dutch shipyard Oceanco and delivered in 2015. It has a steel hull and an aluminum superstructure, with exterior lines by Espen Oeino's Monaco studio and interiors by Sinot Exclusive Yacht Design. The yacht has exceptional outside guest spaces, including a circular pool, wellness center with beauty salon, massage room/hospital, and fully equipped gym. There is also an elevator running from the main deck to the bridge deck.
Available for sale and asking €155,000,000
▫️ 88.5m Olivia O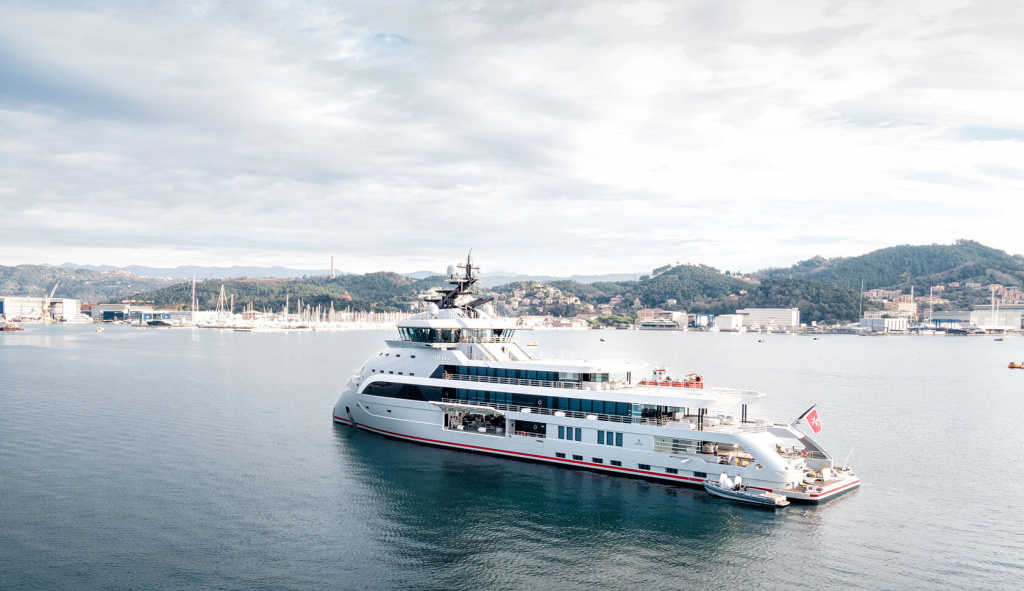 The Olivia O is an 88.5m explorer yacht designed by Espen Oeino and delivered by Ulstein Verft in 2020. The yacht's design offers comfort at high speeds and reduces pitching in heavy seas, making it ideal for exploration. It has eight cabins that can accommodate up to 20 guests, including Pullman bunks, and crew accommodation for 30 people. The yacht features a large gym, cinema room, swimming pool, and helipad.
▫️ 85.1m Solandge


The incredible 85m SOLANDGE is a five deck paradise on water. A unique exterior is designed by Espen Oeino; a magnificent timeless interior design is the work of Rodriguez Interiors and Dolker&Voges. Five individually designed staterooms are located on the main deck, plus a suite on the owner's deck with a private salon, an office and a jacuzzi in the bow area.
Available for charter from €1,000,000 p/w
Images: Klaus Jordan, Benetti, Ulstein, Lürssen