Sanlorenzo 57Steel — Premiere at the Monaco Yacht Show 2023
Welcome aboard the Monaco Yacht Show 2023, the ultimate gathering for luxury yacht aficionados and industry connoisseurs. From September 27th to 30th, 2023, the prestigious event will transform the picturesque city-state of Monaco into a haven for those seeking the epitome of maritime opulence. At this illustrious exhibition, the world's most exquisite and innovative yachts take center stage, with one of the most anticipated premieres being the Sanlorenzo 57Steel, a masterpiece of design and engineering set to dazzle with its elegance, functionality, and cutting-edge features.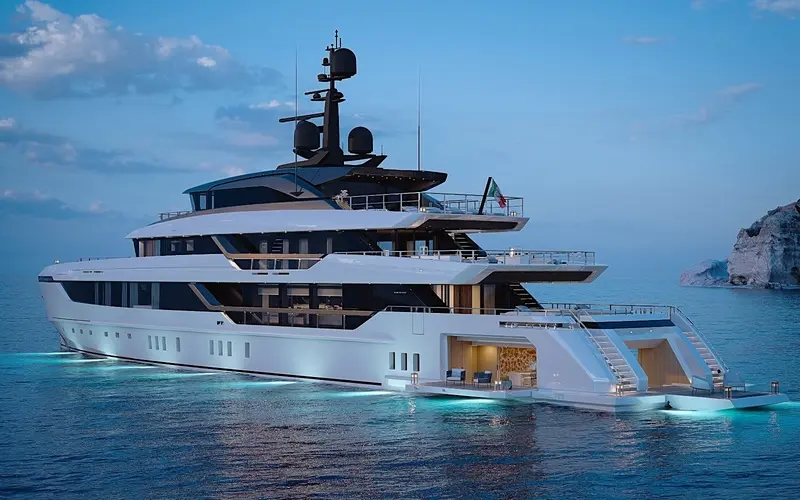 Sanlorenzo, the prestigious Italian shipyard, has proudly announced the delivery of the second hull in its esteemed 57Steel series, christened Virtuosity. This vessel is all set to make its global debut on the glamorous stage of the Monaco Yacht Show this September.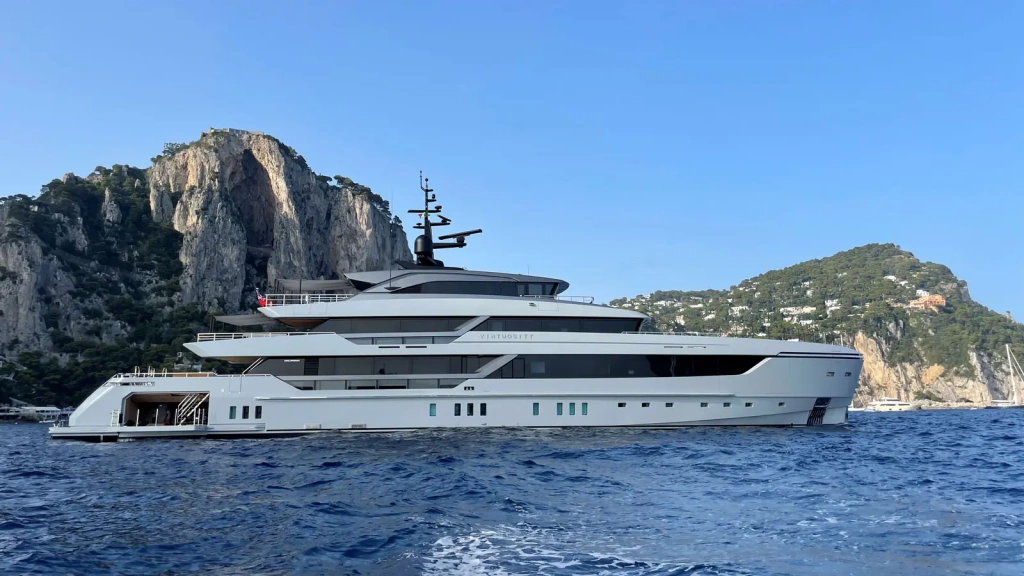 Virtuosity bears the unmistakable hallmarks of Zuccon International Project, responsible for both its interior and exterior design. The model boasts a substantial 1,000 gross tons (GT) interior, luxuriously spread across five decks, which is a notable twofold increase compared to its predecessor, the 52Steel.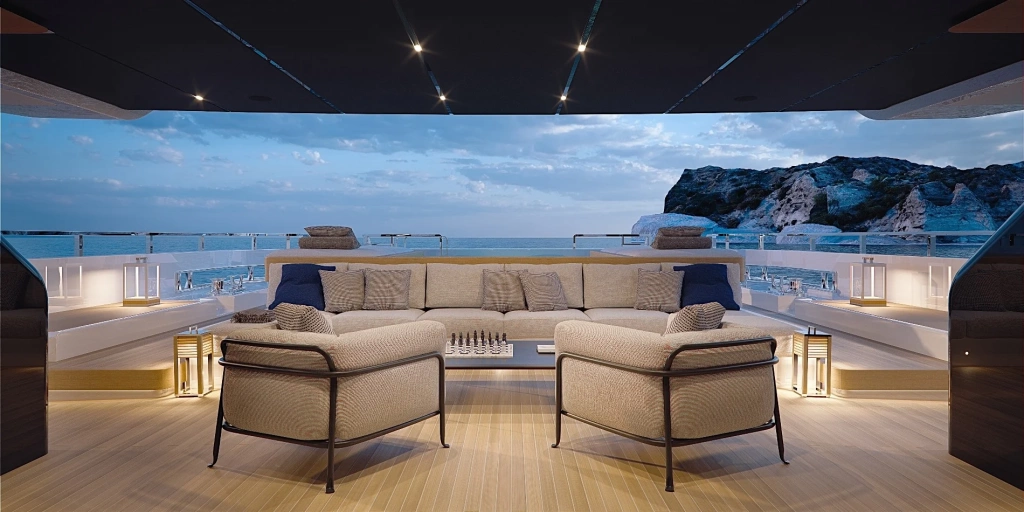 This motor yacht offers generous accommodations for up to 12 guests, along with a crew of up to 12 members, including the captain. The main deck features a full-beam VIP stateroom, exuding a sense of floating luxury. Virtuosity features the 54 square-meter owner's quarters, complete with its own private deck.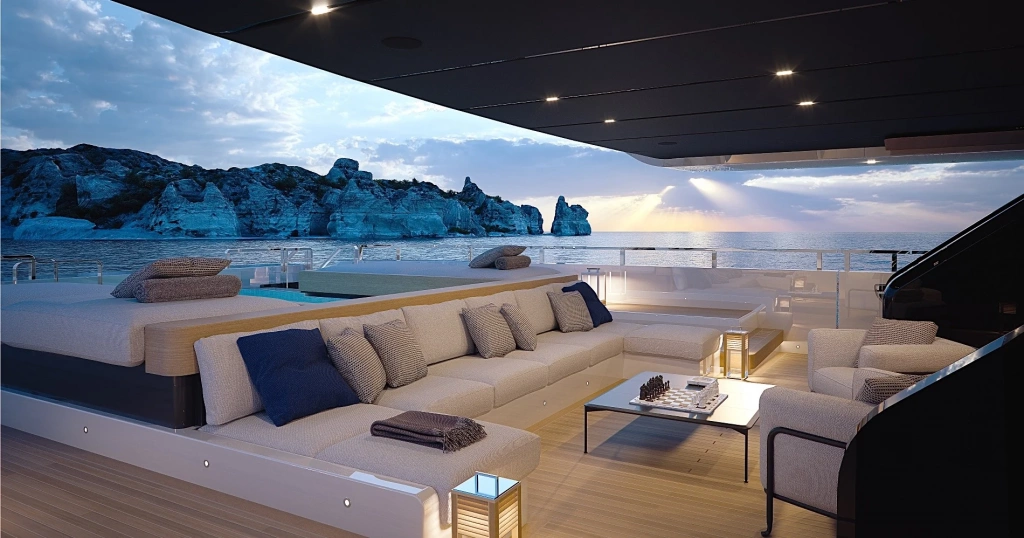 A standout feature of Virtuosity is its expansive 110-square-meter beach area, adorned with a glass-bottomed swimming pool and equipped with opening hatches on three sides, which, when extended, transform into intimate beaches at the water's edge. This innovation, coupled with the strategic positioning of the garage at the bow, permits the accommodation of tenders of up to 7.5 meters and an array of water toys.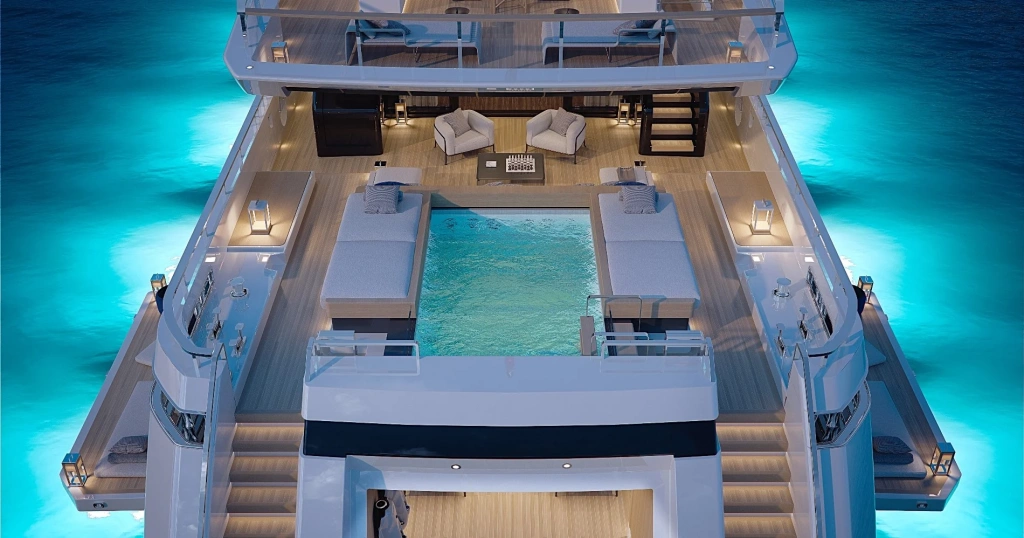 Another remarkable feature is a smaller glass-fronted pool situated forward on the upper deck, offering direct access from the master suite, creating an indulgent retreat for the yacht's occupants.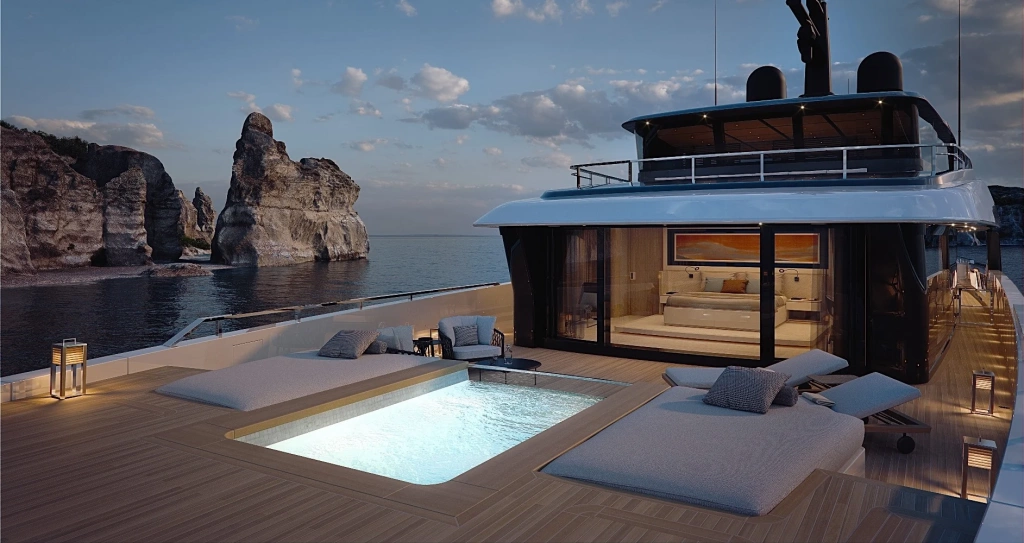 In terms of propulsion, Virtuosity is equipped with a hybrid package, enabling her to achieve a top speed of 18 knots and a cruising speed of 16 knots, demonstrating a commitment to both performance and sustainability.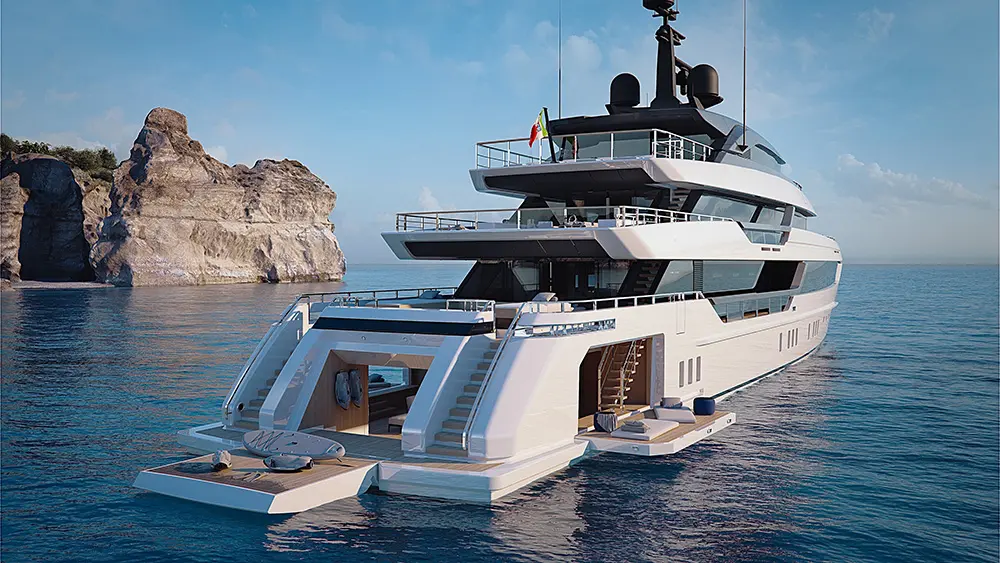 Three additional units from the 57Steel series are currently in the works, two of which are due to delivery next year.
Save the date:
From September 27th to 30th, 2023
Monaco Yacht Show website:
https://www.monacoyachtshow.com/en
Images: Fraser, Sanlorenzo