6 debuts among 30-40m motor yachts at the Cannes Yachting Festival 2022
The Cannes Yachting Festival will once again take place from 6 to 11 September 2022. Founded in 1977, the Cannes Yachting Festival is held every September in the beautiful French city and features around 600 boats including motor yachts, superyachts, catamarans, tenders and sailing yachts.
Introducing the list of the most interesting premieres at the festival:
Maori 125 (38,2 m)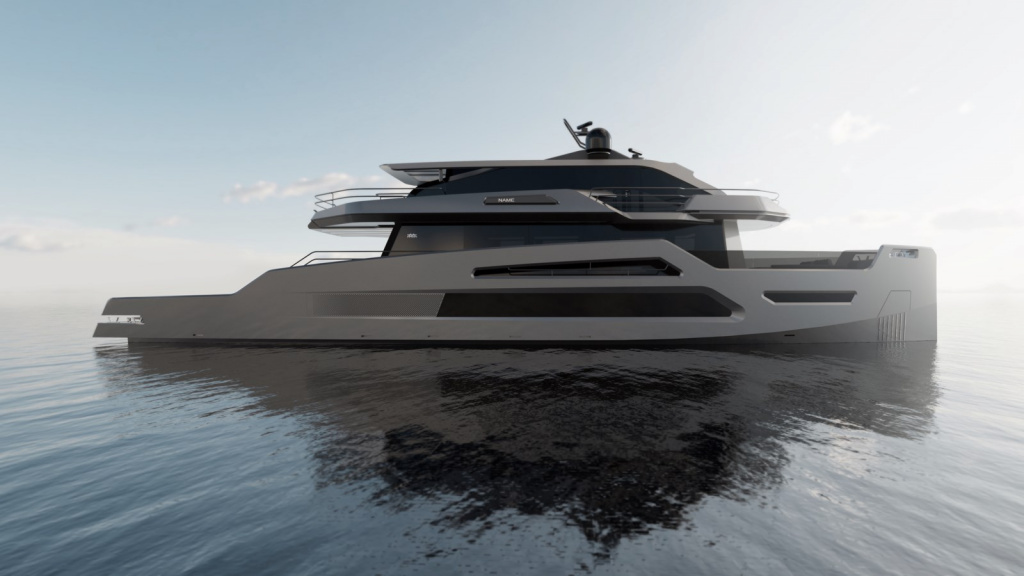 Maori 125 has a very distinctive and sophisticated look with the exterior stylings by Designer Studio Architettura Marco Ciampa. She is an innovative low consumption / long range full displacement yacht. Key features include a large beach club and stern garage accommodating tenders and toys. Accommodation for up to ten guests can be found on board including four luxurious VIP suites situated on the lower deck and the master stateroom on the upper deck.
Benetti B.Yond 37 (37 m)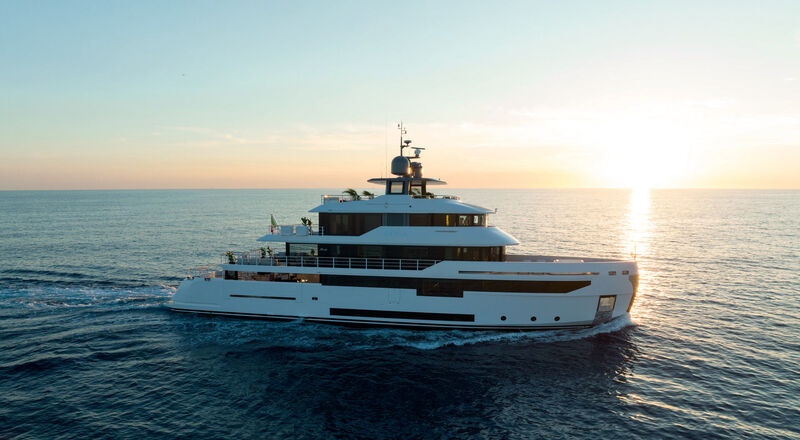 B.Yond marks a new chapter for Benetti as the first model in its Voyager series. She was designed for long distance cruising up to 5,000 nm at 10kn and can boast an unrivalled volume for a 37m, something you can spot only on a 50m+ vessel. A revolutionary design that separates the guest and crew areas while granting full access to all floors of the yacht. Equipped with Siemens' propulsion system with electric engines working in parallel with main diesel engines which guarantees low fuel consumption and a reduced impact on the environment
Azimut Grande 36M (36 m)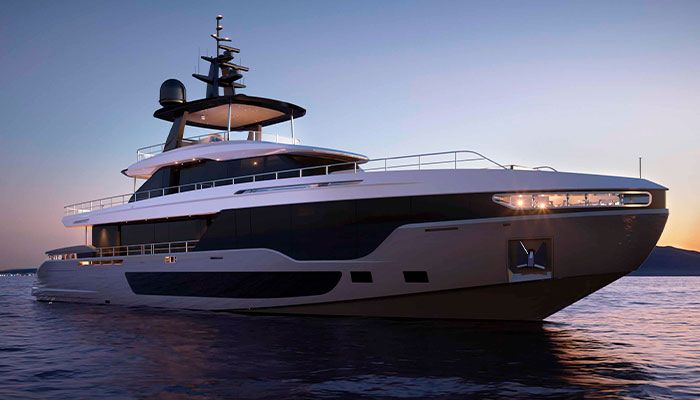 The Azimut Grande 36M features a D2P hull, able to sail equally efficiently in different speeds, and an amazing interior by Achille Salvagni Architetti. In addition, this model, part of the Low Emission series, is very environmentally friendly.
Lady Lene (34 m)
This bespoke 34-metre explorer combines a spirit of adventure with exceptional standards of comfort to embrace life on and close to the water. Winner of a prestigious Judges Commendation at the 2022 World Superyacht Awards. Elegant exterior lines blend seamlessly with a stunning interior from Carla Guilhem on a boat designed and built to travel in style.
Sanlorenzo SP110 (33,53 m)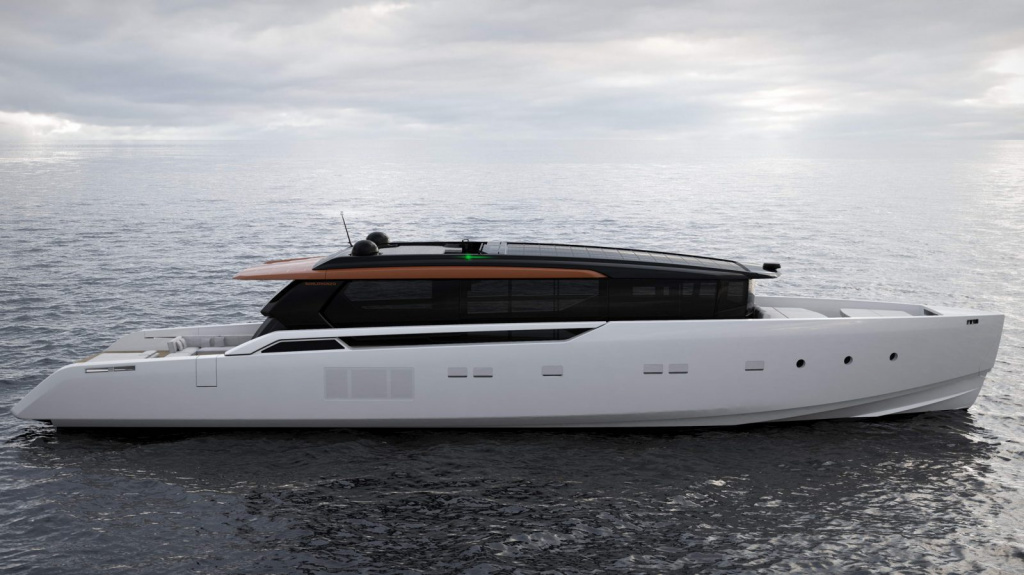 Launched in May 2022, the SP110 is the first of Sanlorenzo's new Smart Performance series. The yard enters for the first time the new segment of high-speed yachts. Thanks to the water-jet engines and the unique hull, she is capable of speeds up to 40 knots. The exterior design, developed by the Zuccon International Project studio, looks quite futuristic and is the result of an intricate research effort to create completely new stylistic features.
Riva 102 Corsaro Super (30,18 m)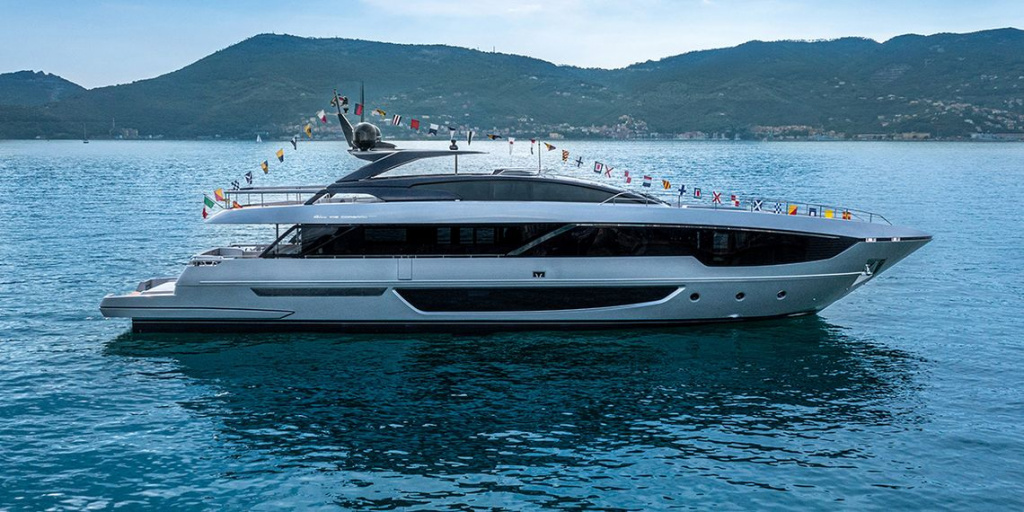 Features of the 102 Corsaro Super include the option to install special gunwales that swing out on either side of the main deck to create terraces with a panoramic view, increasing the volume of the external walkways without affecting the vessel's profile. Over 100 sq.m of liveable open-air spaces, inside up to 10 guests can be accommodated with five cabins spread across three decks.
If you'd like to visit the show, please contact us and we will be happy to arrange private boat viewings for you:
Phone / WA +33 7 52 07 05 50
Email
julia@smartyachts.com