PORSCHE & GALEON EVENT. JOIN THE P-SERIES RALLY ON 22 MAY 2021
Start the season with something extraordinary! The P-series Rally event will take place on 22 May, 2021 in Gdańsk, Poland. The official partner of the rally is Galeon, a Polish builder of luxury yachts and motor boats.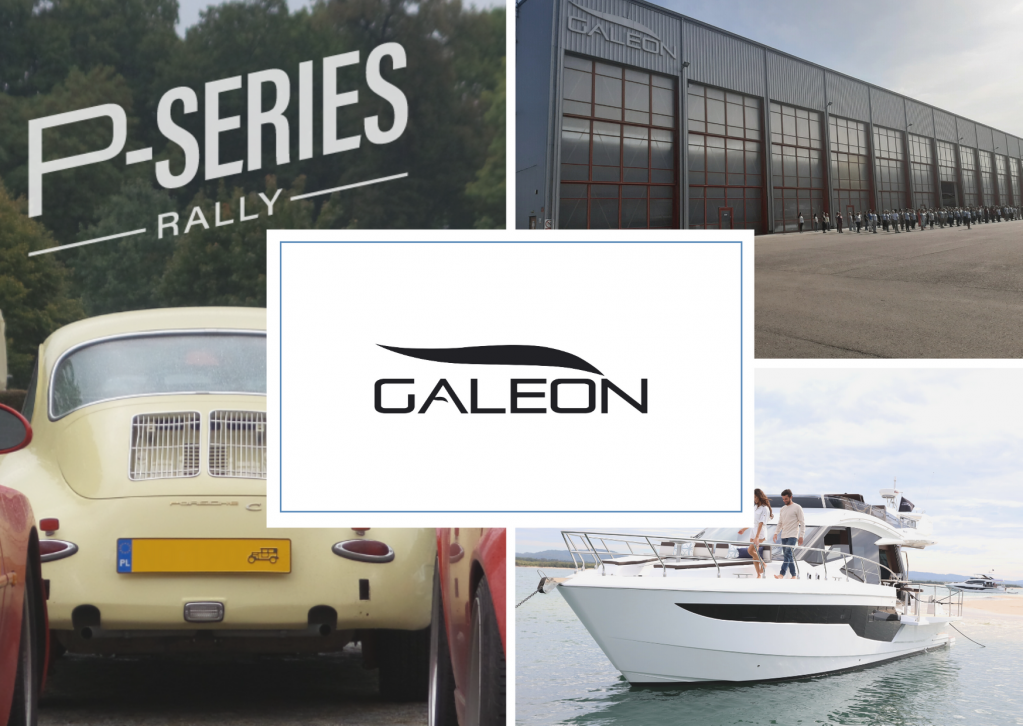 It is a series of tourist and sports events dedicated to owners of sports Porsche models, both modern and vintage. Take part in the event with any model of Porsche!
Rally route:
tourist class - 250 km of the route with over 20 unusual bridges, locks, ship slipways, three Teutonic castles, plains and hills, etc. Additionally, a night route. Feel the essence of automotive tourism in a night rally atmosphere.
sports class - 150 km of a fantastic route with the best hydrotechnical attractions. Route navigation with an electronic road book, "Easy Rally".
After driving through places historically associated with sailing, participants will be invited to get acquainted with super-modern models of luxury motor yachts preparing to launch. Participants will, of course, see the process of building Galeon yachts. This is really interesting, because the Galeon shipyard is a full-cycle production, all the elements of the yacht are created in one location. Rally guests will be introduced to all stages of motor yacht construction. The evening can be pleasantly spent walking along the ancient streets of Gdansk, which are imbued with the spirit of maritime history.