Boot Dusseldorf 2023
Boot Dusseldorf 2023 returns after a two-year break! The show takes place from January 21 to 29, 2023 at Messe Dusseldorf.
This is one of the largest boat shows held indoors and features everything from kayaks to superyachts. Opening hours are 10 a.m. to 6 p.m. daily.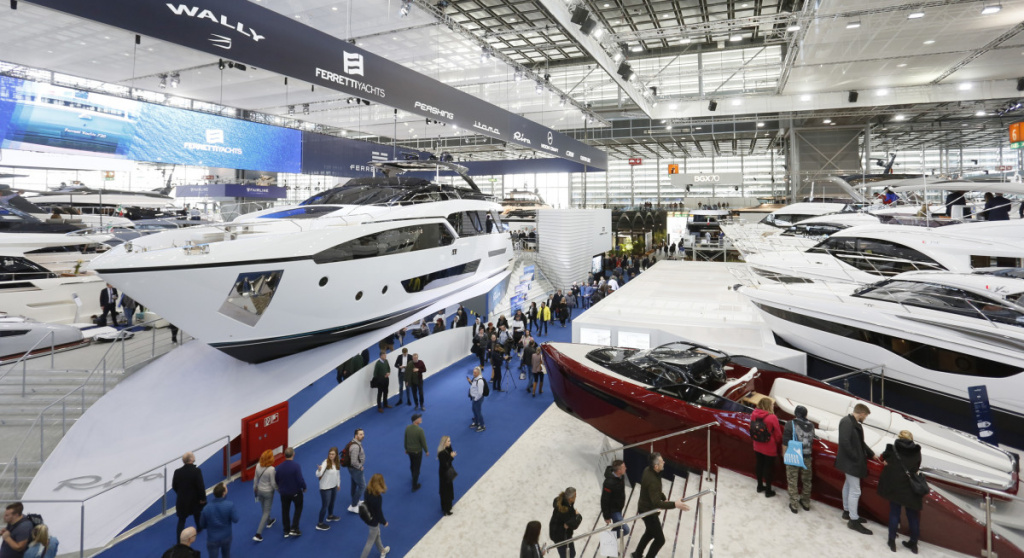 There are nine themed areas at the show, including superyachts, powerboats, sailing boats, engines, equipment and accessories. Boot Dusseldorf attracts both industry professionals and boat owners, as well as yachting enthusiasts.
This year's show is expected to be more lively than ever, with around 1,600 exhibitors from 50 countries presenting their boats and products at Messe Dusseldorf.
Boot Düsseldorf 2023 line-up:
ABSOLUTE
ABSOLUTE 60 Fly
ABSOLUTE 56 Fly
ABSOLUTE 50 Fly
ABSOLUTE 47 Fly
AZIMUT
AZIMUT 78 FLY
AZIMUT S7 (Premiere)
MAGELLANO 66
AZIMUT 53 Fly
Axopar
Axopar 45 XC Cross Cabin
Axopar 37 XC Cross Cabin
Axopar 37 Sun-Top
BENETEAU
GRAND TRAWLER 62
OCEANIS YACHT 60
SWIFT TRAWLER 48
BLUEGAME
BG72
BGX60
BG54
FAIRLINE
SQUADRON 68
PHANTOM 65
TARGA 50 OPEN
TARGA 45 GT
F-LINE 33
FERRETTI
Riva 76' Perseo Super
FERRETTI 720
Riva 68' Diable
PERSHING 6X
FERRETTI 580 (Premiere)
Riva 56' Rivale
GALEON
485 HTS
440 FLY (Premiere)
405 HTS
410 HTC
Nautor Swan
Swan 55
Swan 48
Oyster Yachts
OYSTER 595 (Premiere)
Pearl Yachts
Pearl 72 (Premiere)
PRESTIGE yachts
X60
520S
M48
PRINCESS
PRINCESS Y85 (Premiere)
PRINCESS X80
PRINCESS S72 (Premiere)
PRINCESS F65
PRINCESS S62
PRINCESS F45
PRINCESS V40
SUNREEF
Sunreef 43M
Sunreef Hydrogen 80
55 Open Sunreef Power (Premiere)
SUNSEEKER
95 Yacht
90 Ocean
88 Yacht
76 Yacht
75 Sport Yacht (Premiere)
Manhattan 68
Predator 65
Manhattan 55
SUPERHAWK 55 (Premiere)
SANLORENZO
SD90