The biggest new yachts at the Monaco Yacht Show 2023
Monaco Yacht Show 2023 is the most prestigious and glamorous yachting event in the world. Held annually in Port Hercule, Monaco, this in-water display of luxury yachts attracts high-net-worth individuals, industry professionals, and yacht enthusiasts from around the globe. This year, the event will take place from September 27th to 30th.
As we eagerly await the Monaco Yacht Show 2023, there are several new yachts that have already captured the attention of the yachting community. Here, we present a curated list of the biggest new yachts to look out for at the Monaco Yacht Show 2023.
80m Leona by Bilgin Yachts
The stunning superyacht Leona, the second hull in the Bilgin 263 series, is a masterpiece of design and luxury. With her scarlet hull and "Snow White" superstructure crafted by Unique Yacht Design and interiors by H2 Yacht Design, it's a marvel of collaboration. CEO Emrecan Özgün describes Leona as a "bullet from above" due to her sleek profile. Notably, Leona prioritizes spacious accommodations with an owner's deck, VIP cabins, and a wellness center. The main saloon boasts a tiger onyx wall with an aquarium, while the highlight is the 8.7-meter beach club pool. With twin MTU engines, Leona offers a cruising speed of 15 knots and a top speed of 19 knots.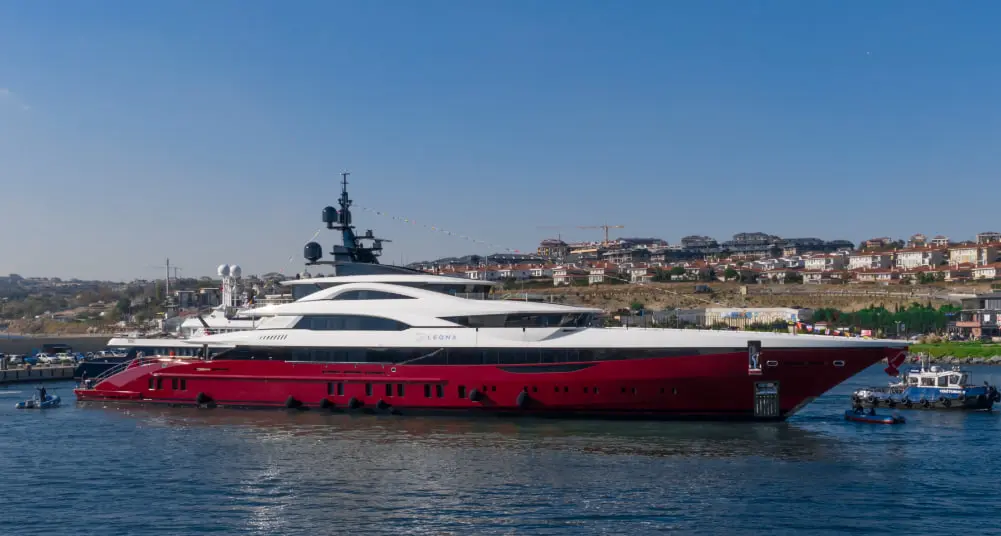 77.7m O'Rea by Golden Yachts
Designed by Stefano Vafiadis, O'Rea boasts a contemporary plumb bow, a departure from flared bows seen in previous models. The elongated trapezium-shaped windows lend her an assertive profile. Inside, Vafiadis and Massari Design have crafted a haven of luxury with 8 lavish guest cabins. A staircase adorned with marble, chandeliers, and artistic elements connects the decks. O'Rea features a transverse swimming pool, a 'health bar', and a wellness center. Technical marvels include a Dynamic Positioning System for anchor-free stability.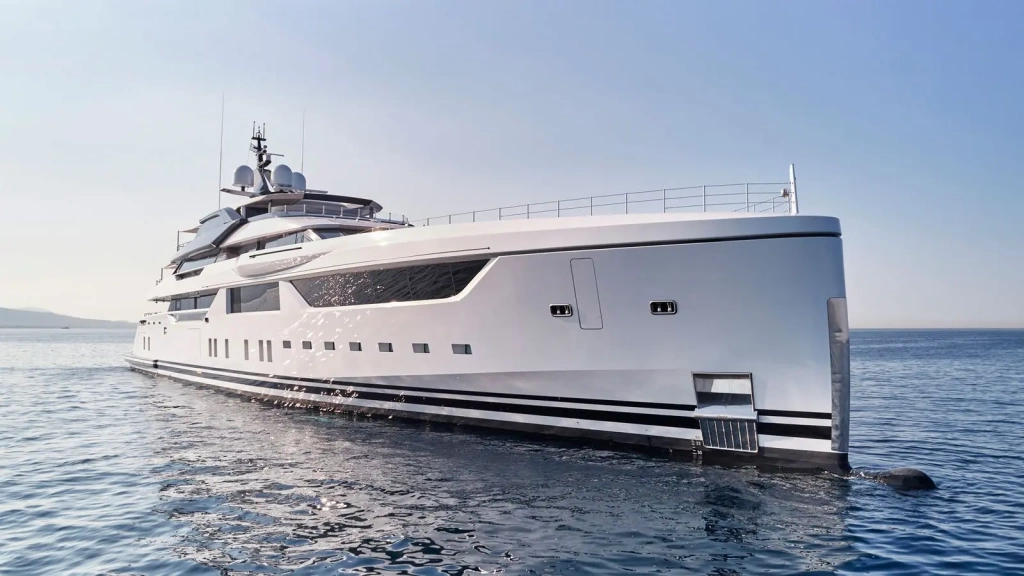 65.7m Alchemy by Rossinavi
Alchemy, a masterpiece by Philippe Briand and Vitruvius, was crafted for a seasoned yachtsman with two decades of charter experience, bringing precise customizations to life. She boasts an exquisite interior by Team for Design - Enrico Gobbi, featuring a serene ambiance with a soothing beige and ivory palette. Alchemy offers five staterooms for up to 10 guests and boasts a lavish beach club, complete with a spa and massage room, plus a spacious garage for tenders and toys. The top deck invites sun-soaked relaxation with a jacuzzi and a wine cellar offering 230 choices, a true palate adventure.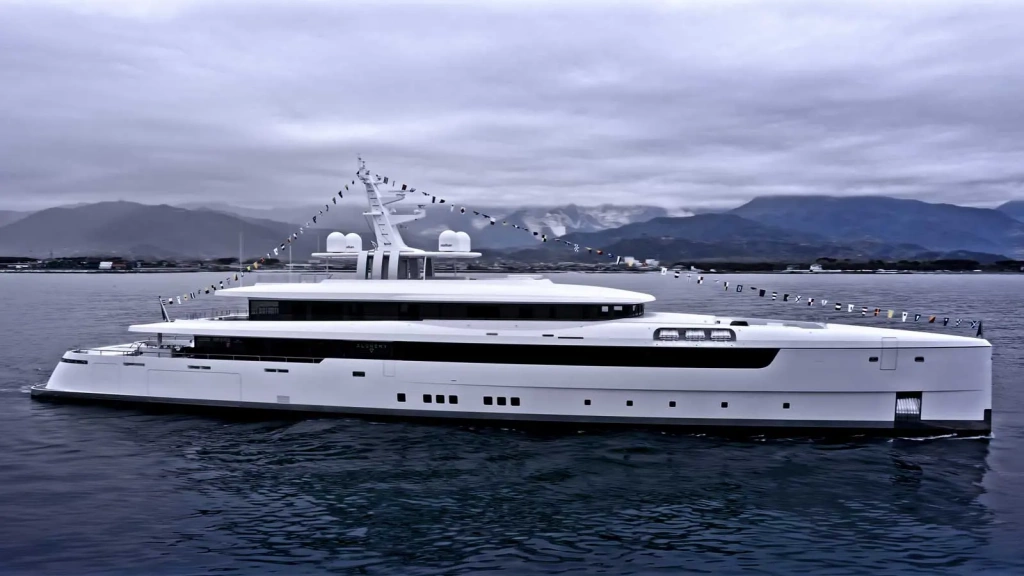 60m Entourage by Amels
Once known as Project Witchcraft, Entourage emerges as the second gem in the Amels 60 series from the renowned Dutch shipyard. This Limited Editions 60 model, crafted in collaboration with the visionary Espen Øino, stands apart with her unique design. She comfortably accommodates 12 guests and 13 crew. The main deck owner's suite impresses with a fold-down balcony, twin bathrooms, and a flexible adjoining twin suite. The sundeck, extended by 1.5 meters, features a Jacuzzi, bar, and more. With an IMO Tier III compliant hybrid propulsion system, Entourage represents the future of yachting.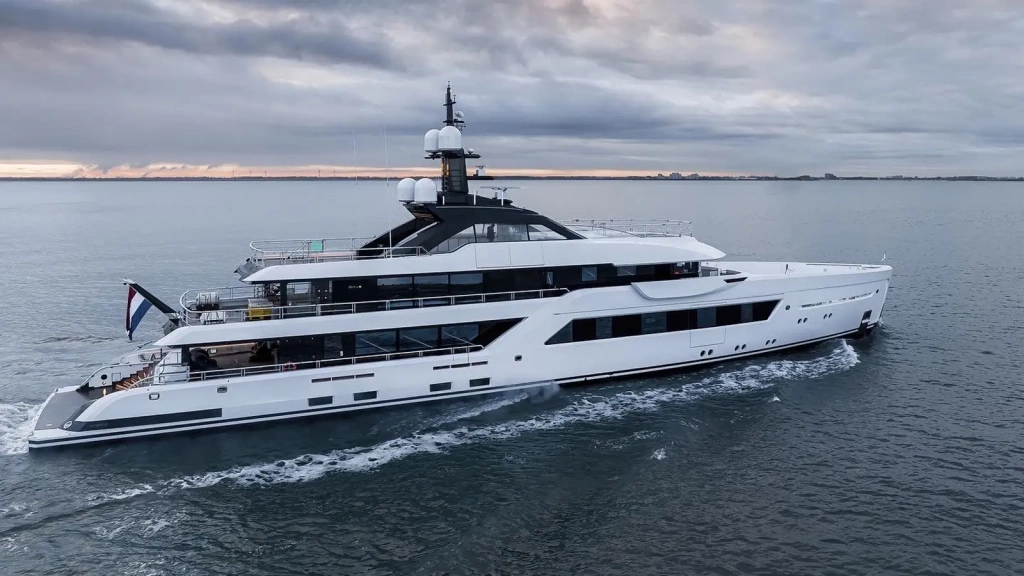 56.7m 57Steel by Sanlorenzo
Sanlorenzo 57 Steel, a magnificent creation by Zuccon International Project, stands as their largest superyacht to date, spanning five grand decks and boasting 1050 GT. 57Steel welcomes up to 12 guests and 11 crew members, with Vickers Studio crafting a warm and inviting interior as per the client's wishes. Notable features include a refreshing aft deck swimming pool and a beach club with foldable terraces. With twin Caterpillar engines, 57Steel reaches a top speed of 16.5 knots.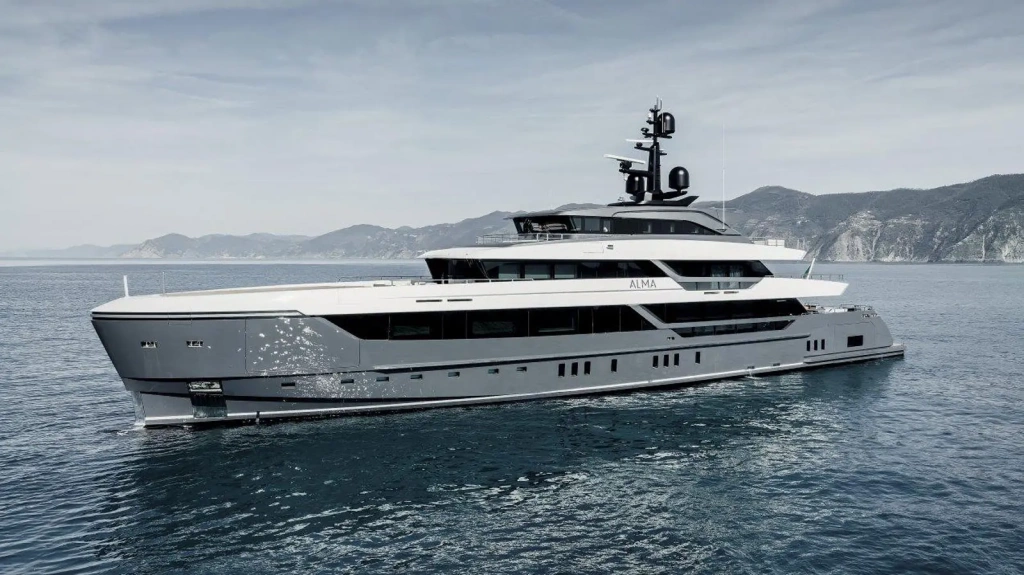 55m Silver Star by Admiral
Silver Star, the sister vessel to the acclaimed Geco, represents the second entry in Admiral's impressive S-Force 55 series. Designed inside and out by Gian Marco Companino Design, with naval architecture by Vripack, this 499 GT yacht exudes elegance with her Chevy White exterior, accentuated by darker elements. Silver Star offers a seamless flow between her main saloon and dining room, a beach club, a circular helipad, and a Jacuzzi and bar on the upper deck. She accommodates up to 12 guests across 6 staterooms, including a lavish main deck master suite and a spacious VIP suite below deck. Silver Star is listed for sale at €34 500 000.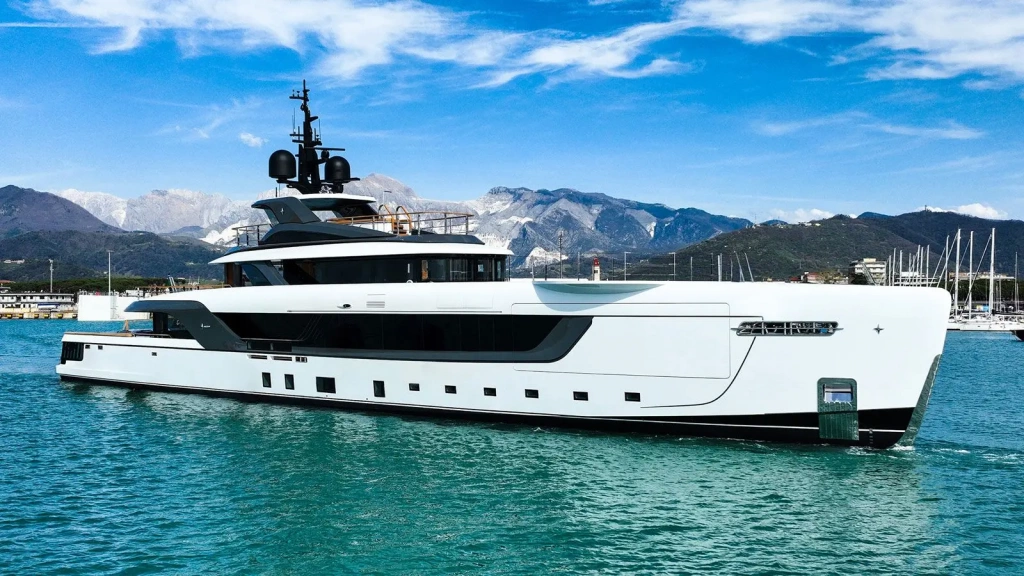 53m Jewels by Turquoise Yachts
DeBasto Design, a Miami-based studio, graces Jewels yacht with its distinctive sky-blue exterior. Meanwhile, H2 Yacht Design, a long-time partner, crafts an interior embodying the owner's desire for a "classic" ambiance, blending teak, gold inlays, and decorative stonework. With a steel hull, aluminum superstructure, and 720 GT interior volume, Jewels accommodates 18 guests in 9 cabins and features a generous sundeck, spa pool, and ample entertainment spaces. Powered by twin Caterpillar engines, she reaches a top speed of 15 knots.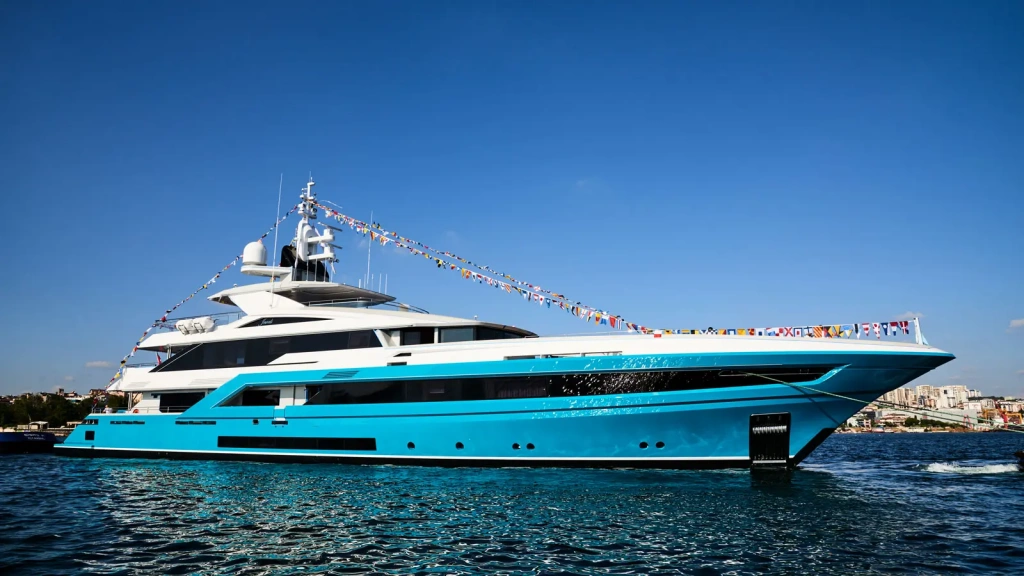 50m Anjelif by Columbus Yachts
50m M/Y Anjelif is a custom aluminum masterpiece. Designed to cater to the owner's preferences, she features hybrid diesel-electric propulsion and advanced air and room sanitization technologies for safety and comfort. Marco Casali of Too-Design handles the interior and exterior design, incorporating natural and eco-friendly materials. Amenities include a gym, sauna, massage room, and a stunning teak-finished pool. The layout includes 5 guest cabins, a sunbathing area at the bow, and a versatile helicopter docking platform. Columbus Custom 50m achieves 499 GT, with a top speed of 20 knots and a range of 3000 nautical miles at 12 knots. Her hybrid system, backed by a lithium battery pack, offers flexibility and reliability.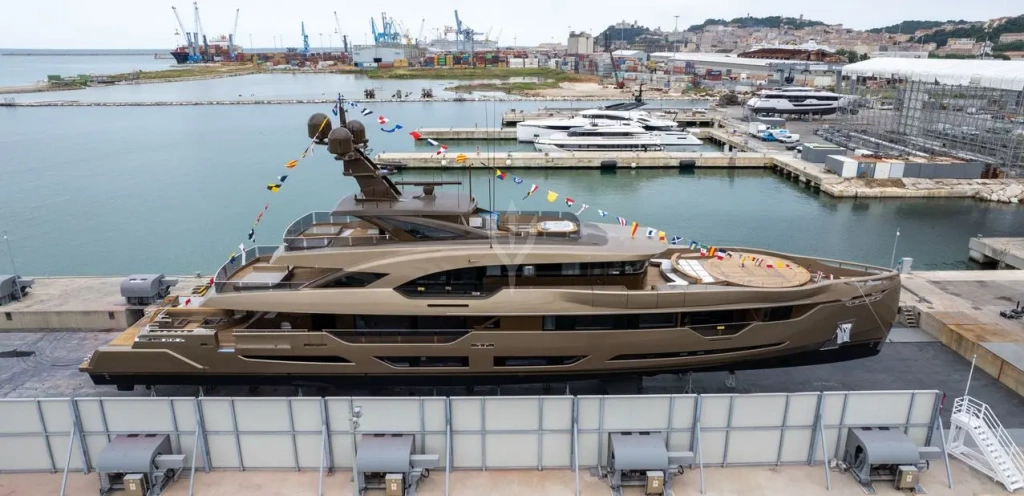 50m Eternal Spark by Bilgin
This Bilgin 163 model 'Eternal Spark', with exterior design by Unique Yacht Design, focuses on entertainment, accommodating over 100 guests across four decks with five bars and seven social areas. Hot Lab's Milan-based team crafted vibrant interiors with 60 natural finishes and a six-cabin layout for 12 guests. The yacht features a stunning round glass wall, a sunken-level beach club with a sauna, ice fountain, and wet bar, and is powered by twin CAT C32 engines for a top speed of 16.5 knots and a 5,000 nautical mile range.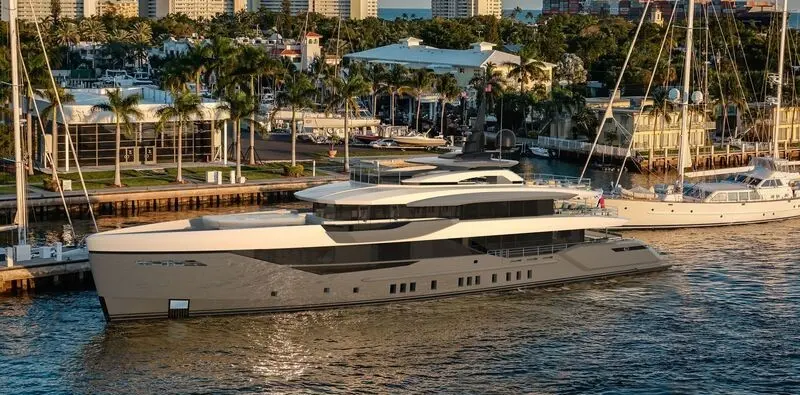 50m Grey by Tankoa
The 50m motor yacht Grey is the latest addition to the S501 series. Customized by her owner, Grey features a three-deck layout designed by Francesco Paszkowski, offering unique amenities like an outdoor home cinema screen, a high-end sound system by Focal & Naim, and four open lounging areas. Giorgio Cassetta designed the luxurious interior, featuring natural materials and enlarged windows. Accommodating 12 guests in 6 suites, Grey also offers space for 9 crew members. Grey is listed for sale at €36,500,000.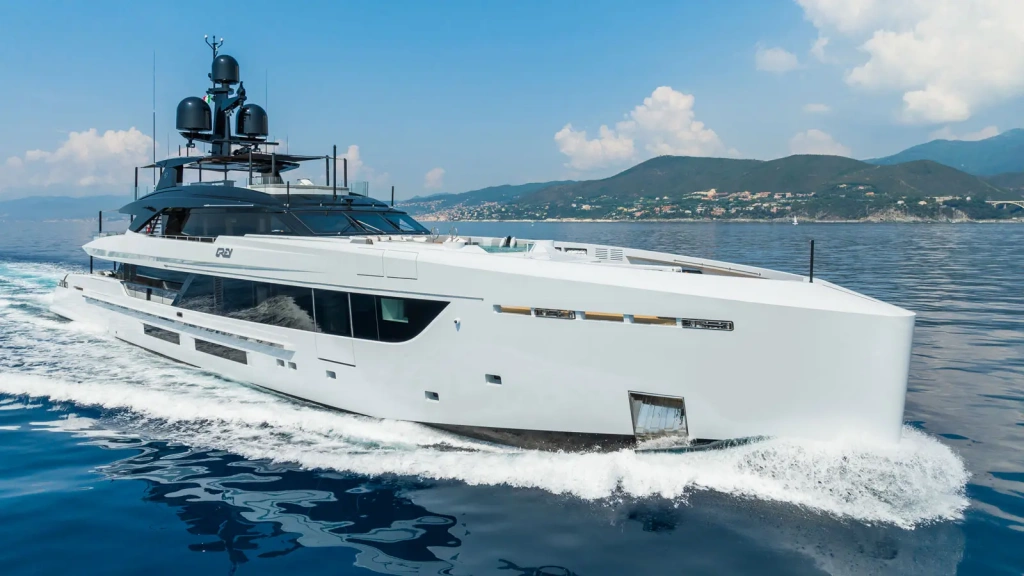 Save the date
From September 27th to 30th, 2023
Port Hercule, Monaco
If you're interested in booking a tour at the Monaco Yacht Show 2023 with one of our brokers, please contact us by email:
assistant@smartyachts.com
Photos: Studio Reskos, Bilgin Yacht, Guillaume Plisson, TWW Yachts, Francisco Martinez